Top Gun: Maverick, Mission: Impossible 7, And Jackass Forever Just Suffered Huge Setbacks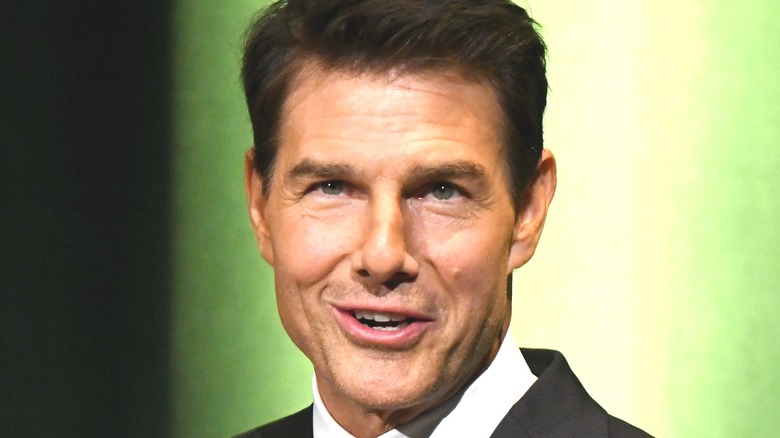 Michael Kovac/Getty Images for Advanced Imaging Society
Stop us if you've heard this one before: three of the most hotly anticipated upcoming major studio releases have just been significantly bumped down the schedule.
Deadline is reporting that Paramount has decided to officially delay the release of "Top Gun: Maverick," "Million: Impossible 7," and "Jackass Forever" due to uncertainty surrounding the effect that the surging Delta variant of COVID-19 will have on the fall and winter movie season.
The two Tom Cruise starring franchise films were scheduled to release on November 19 and May 27, 2022, respectively. Now, "Top Gun: Maverick," the long-awaited sequel to the 1980s aviation action drama, is scheduled to premiere on May 27, 2022, while the seventh installment of the "Mission: Impossible" franchise will hit theaters on September 30, 2022.
"Jackass Forever," meanwhile, has been bumped from October 22 to February 4, 2022. As Deadline notes in their reporting, this will mean that there are no major theatrical releases from Paramount scheduled for the rest of 2021. And that is giving us major 2020 flashbacks.
What these delays mean for the 2021 fall and winter movie season
After the initial outbreak of the COVID-19 pandemic all but shut down movie theaters for much of 2020, there were big hopes that 2021 would be a return to form for the industry. The release of major franchise tentpoles like "Black Widow" and "F9: The Fast Saga," as well as exciting new properties such as "Free Guy," seemed like signs that normalcy was returning. However, with the Delta variant surging across the country, it now seems that the fall and winter movie season may be more similar to 2020 than we'd hoped.
In August, Sony announced that it was pushing the release of "Venom: Let There Be Carnage" back by at least a month in response to the Delta surge. And this recent trio of Paramount films aren't even the first that the studio has delayed due to the worsening pandemic. The live-action adaptation of "Clifford the Big Red Dog" was pulled from the release schedule at the end of July.
So, what will the fall and winter movie season look like? Considering things are clearly very movable at the moment, we wouldn't be surprised to see more delays and re-shufflings on the horizon. There will be some major blockbusters headed to theaters, though. The long-awaited (and often delayed) "No Time to Die" remains on the release schedule, with the final chapter in Daniel Craig's James Bond era set to hit US theaters on October 8 (for now).
Stay safe out there, everyone.