A Big Change Is Coming For Venom: Let There Be Carnage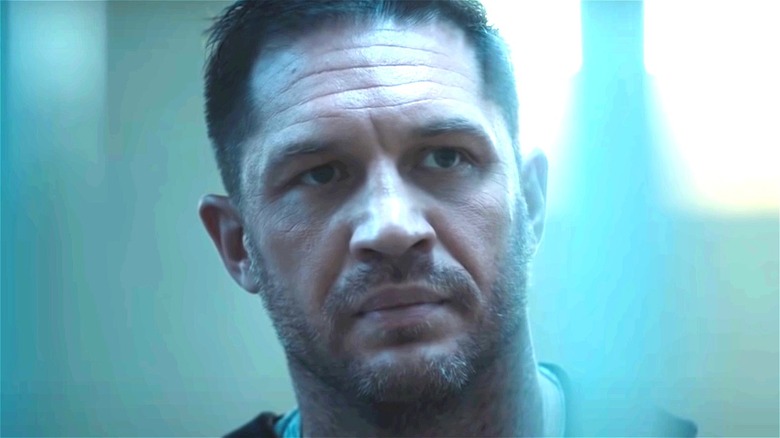 Sony Pictures
After the surprising success of Sony's "Venom" starring Tom Hardy as Eddie Brock, it was a no-brainer that the symbiotic anti-hero would receive a sequel. Sony is especially keen to flesh out its own Sony Pictures Universe of Marvel Characters, or the SPUMC. Yes, that's really what it's called. "Venom: Let There Be Carnage" is the next chapter of the shared universe, which will be made up of Spider-Man adjacent characters and villains. The sequel will pit Tom Hardy against Woody Harrelson, who plays Cletus Kassady aka Carnage, a bloodthirsty serial killer.
The film was originally slated to arrive in October 2020, but was later delayed to September 24, 2021 thanks to the ongoing pandemic. Another upcoming Sony Marvel movie, "Morbius," starring Jared Leto as the eponymous living vampire, was also delayed from its July 2020 date to January 28, 2022.
It was only recently that a brand new trailer for "Venom: Let There Be Carnage" arrived online, giving fans a better look at what to expect from Tom Hardy and Woody Harrelson in the film. Many were surprised by the intense Carnage design, and the footage also revealed a better look at Naomie Harris as Shriek, another supervillain tied to Carnage. 
But — and you better sit down, now — recent news spells trouble for the symbiote sequel.
Sony has delayed the Venom sequel again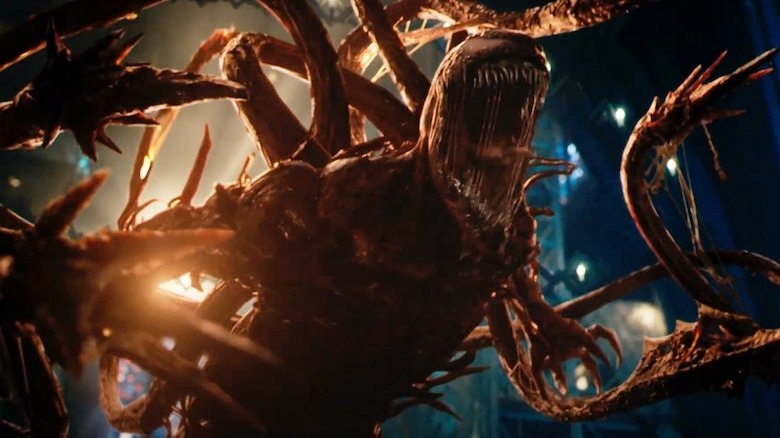 Sony Pictures
Although vaccination rates have been increasing in the last few months, many governments are currently worried about the Delta variant, which is also spreading quite quickly. Although most theaters are back open for business, the film industry is still suffering from losses as theatrical releases aren't pulling in the same numbers that they would have pre-pandemic. Big-budget releases like "The Suicide Squad" have proven popular with audiences and critics alike, but the box office returns have been lackluster. The aforementioned James Gunn DCEU joint has so far pulled in only $71.4 million worldwide (via Box Office Mojo). Granted, that's also because Warner Bros. simultaneously released the film on HBO Max at no extra cost, but it's a figure that still fell shy of expectations.
These types of earnings clearly have studios worried, again. Deadline recently reported that Sony was considering pushing "Venom: Let There Be Carnage" to a later date. The outlet says the studio was originally looking at a January 2022 date, before also looking at October 15, 2021. Soon after the rumor gained traction online, The Hollywood Reporter confirmed that Sony has delayed the film to October 15, 2021. This new release date puts the sequel in direct competition with other highly anticipated releases like "Halloween Kills," "No Time To Die," and "Dune." So ... good luck?
Tom Hardy's hero has a big fight on his hands, and then there's Carnage to deal with, too.