The First Look At Jackass Forever Is Making Waves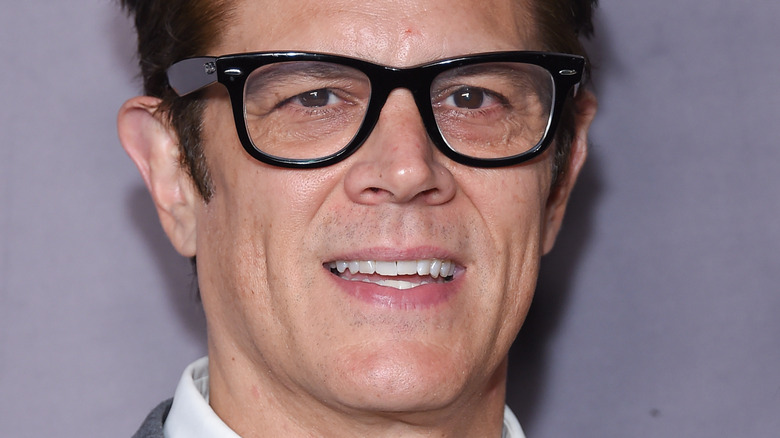 Shutterstock
Who would have thought that a few goofy friends with no shame and questionable judgement would go on to create one of the most influential franchises of the 2000s? That's just what happened when the minds of "Jackass" banded together in 2000 with their eponymous MTV series that featured dangerous stunts, gross pranks, and ridiculous antics that you just couldn't help but laugh along with. 
Though the TV show didn't last long, it spawned three successful blockbuster films that took the cast and crew further into comedy history. The reckless hilarity of "Jackass" also inspired the future of entertainment in general, with YouTube being a prime spot for pranksters to attempt to reach viral stardom, and prank and stunt shows like "Loiter Squad" trying their hand at the eccentric genre.
While the last film in the franchise, titled "Jackass 3D," came out over a decade ago, there's finally an official fourth and final movie coming. Appropriately titled "Jackass Forever," the movie is set to star most of the original cast — including Johnny Knoxville, Steve-O, and Jason "Wee Man" Acuña — aside from Ryan Dunn, who sadly died in 2011, and Bam Margera who was reportedly fired from the production (via TMZ). 
Now, the first look at "Jackass Forever" is out on social media, and fans have a lot to say about the upcoming film — both good and bad.
Jackass Forever is off to a brutal start
On July 11, the official "Jackass" Instagram account posted a photo featuring Johnny Knoxville upside down in mid-air after seemingly being charged and hit by a bull. This marks the first official look at "Jackass Forever." The caption of the photo reads, "When you mess with the bull, you not only get the horns but a concussion, a broken wrist, and a broken rib too. @JohnnyKnoxville is indeed the magic man. #JackassForever."
In an interview with GQ, Knoxville explained that he performed a magic trick for the bull in question, which the bull evidently didn't appreciate. Knoxville was flung into the air and landed on his head, then was sent to the hospital with a broken rib, a broken wrist, a concussion, and a brain hemorrhage.
Fans responded to the first look with mostly positive things to say. An Instagram user by the handle @thewisestwizards wrote, "Knoxville is truly invincible," while user @johnnychaves82 commented, "Oh, boy. Can't wait for the new movie!!!"
Others, however, expressed their disappointment about Bam Margera not being in the newest "Jackass" movie. Instagram user @xxerwuza wrote in the comments section of the post, "Not authentic if there's no bam." Elsewhere, @_iplaymusic_ emphasized the importance of Bam's health: "Wish Bam was in it. But, he needs to focus on his health, and his family. Maybe, if there's a fifth."
"Jackass Forever" is headed to theaters on October 22.