The Real Reason Clifford The Big Red Dog Was Pulled From The Release Schedule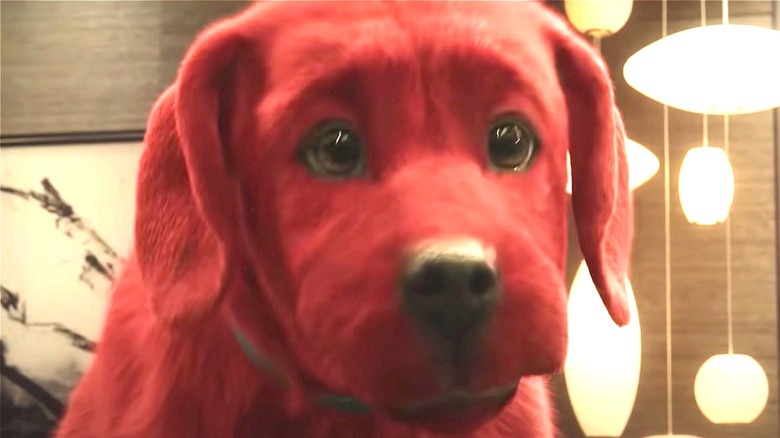 Paramount Pictures
With the pandemic once again raging, now is not the time to tell us the much-anticipated "Clifford the Big Red Dog" movie will not be released as planned on September 17. We need that sweet dog's giant-sized comforting presence now more than ever. But alas, it's true. Paramount's live-action "Clifford" has been pulled from the schedule, leaving us to look forward to fall only for its foliage and the start of another (hopefully uninterrupted) school year.
"Clifford the Big Red Dog" is expected to do well in theaters, and the movie is in the can and ready to go. In fact, the trailer, released back in June, racked up 130 million views the same week it came out (via Deadline), suggesting moviegoers are primed to get out and meet the CGI version of the beloved big red dog. So why would Paramount Pictures make a decision that prevents people from seeing the full film? Unfortunately, it's a familiar reason.
Just keep believing in Clifford's magic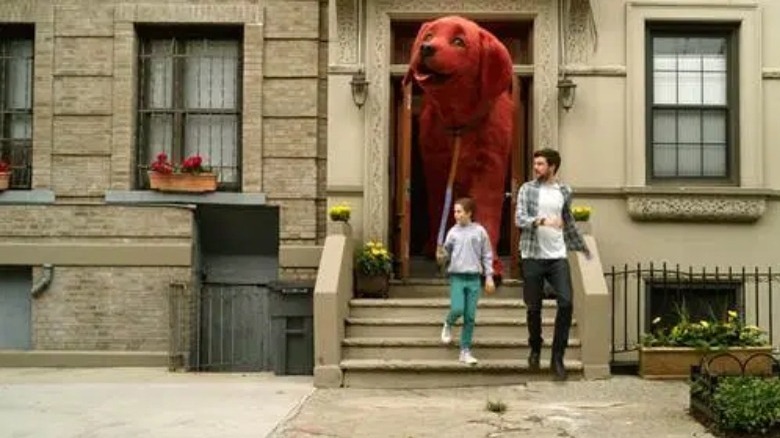 Paramount Pictures
In the upcoming live-action film, Darby Camp plays Emily, Clifford's middle-school-aged owner. John Cleese of "Monty Python" fame is the animal rescuer who gives him to her. Sienna Guillory is Emily's single mom (conveniently off on business during the dog's adventures), and Jack Whitehall steps in as Emily's uncle-in-charge while she's away.
As Deadline reports, the decision to pull "Clifford" from the schedule was based on concerns over the resurgent pandemic. Paramount couldn't ignore the fact that the Delta variant is raging across the U.S., and families aren't likely to feel comfortable in theaters this fall. The search is on for new release date. For now, we'll have to be content to watch and rewatch the trailer, and take comfort from the narrator's crooning promise: "You may not believe it, but there is magic all around us. There are times it can be hard to find, but sometimes the magic finds us."