The Outer Banks Scenes Madelyn Cline Regrets Filming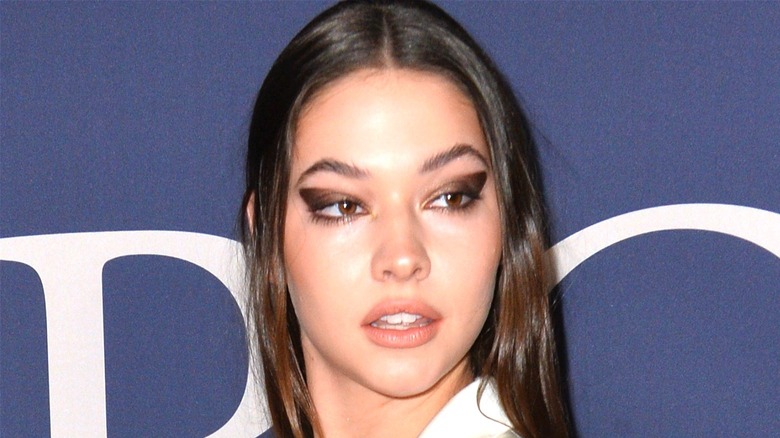 Netflix's popular teen drama "Outer Banks" follows the highs and lows of a group of friends in the titular North Carolina region. In Season 1, lead character John B. (Chase Stokes) searches for his missing father, getting help along the way from fellow Pogues — working class people from the south side of the island — JJ (Rudy Pankow), Pope (Jonathan Daviss), and Kiara (Madison Bailey). Madelyn Cline plays Sarah Cameron, a girl from a rich family whose interest in hanging out with her friends from the other side of the tracks doesn't exactly sit well with her father, Ward (Charles Esten).
Recently, Cline did a video interview with Seventeen magazine in which she was asked seventeen questions, such as "what was it like to win MTV's 'best kiss' award," "who is your celebrity doppelganger," and "what is the biggest 'pinch me' moment of your career?" But one question in particular shed some insight into the scenes that Cline regrets filming the most on the show.
Madelyne Cline doesn't like running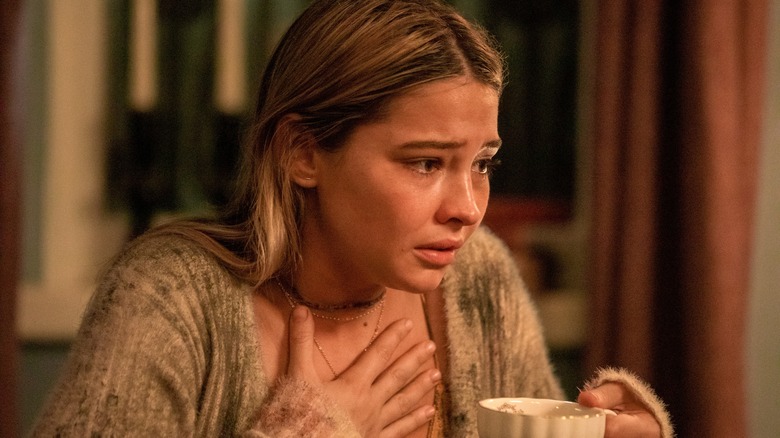 Netflix/Jackson Lee Davis
When she was asked during the interview "what's harder to film — running scenes, or swimming scenes," Cline did not hesitate. "I'm incredibly comfortable in water, but running?" she said, shaking her head. "I dread it. I absolutely dread it." Cline confirmed that she is "not a strong runner" and talked about how all of the overhead drone shots require the actors to run vast distances over and over until they capture the perfect take. She elaborated that she has much more experience going to the beach and swimming in the ocean, and that those scenes weren't a problem for her at all.
It sounds like Cline might have to do a little work off-set to improve her cardio if "Outer Banks" Season 3 gets a green light. Until then, fans can catch up with Team Pogue by watching Season 1 and Season 2 on Netflix.