Why Sarah From Outer Banks Looks So Familiar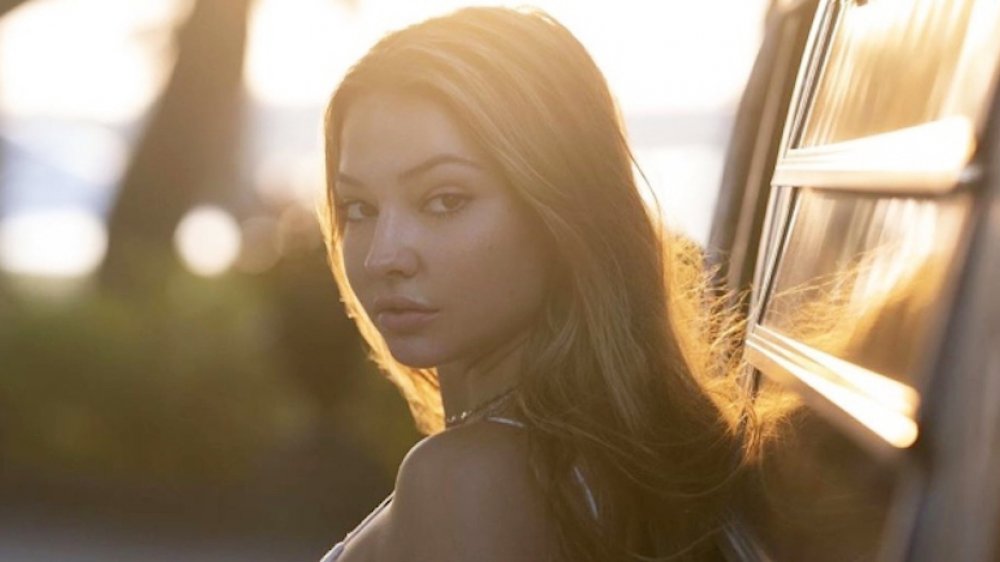 Netflix
Outer Banks is the latest teen drama from Netflix, and the steamy cast has a lot of viewers taking notice.
As is typical of the genre, the new series features attractive young actors organized into dramatic love triangles. These competing affections complicate their attempts to overcome conflicts with escalating stakes. While the formula sounds familiar, Outer Banks adds the interesting wrinkle of a season-spanning treasure hunt to uncover the hidden riches belonging to the show's missing patriarch — or as Variety more succinctly puts it, "Shirtless teens try to solve a mystery."
The first season of Outer Banks takes place in the eponymous region of North Carolina, where a group of fresh-faced heroes band together to chase down this hidden treasure. The setting itself has an indelible feel of Americana, similar in aesthetic to Dawson's Creek, another teen drama that utilized the same location to great effect. In the course of Outer Banks' first season, the young cast gets involved in all manner of petty misdeeds — including breaking and entering, drug dealing, and more than one act of arson. It is, in other words, a series rife with the exact kind of melodrama that you come to a show like this expecting.
In the world of the show, the residents of the Outer Banks are divided along socioeconomic lines into two categories: the wealthy Kooks and the blue collar Pogues. The distinction will be familiar to any viewer acquainted with the local economy of a vacation spot like the Outer Banks; half the town hails from the privileged families that make seasonal use of the area for recreation, while the other half is composed of the locals who service their needs. One of the Kooks featured on season 1 of Outer Banks is Sarah Cameron, the charismatic Queen Bee of the central crew. If you think she looks familiar, you're not alone; she's played by up-and-comer Madelyn Cline.
Madelyn Cline guest starred on The Originals and Stranger Things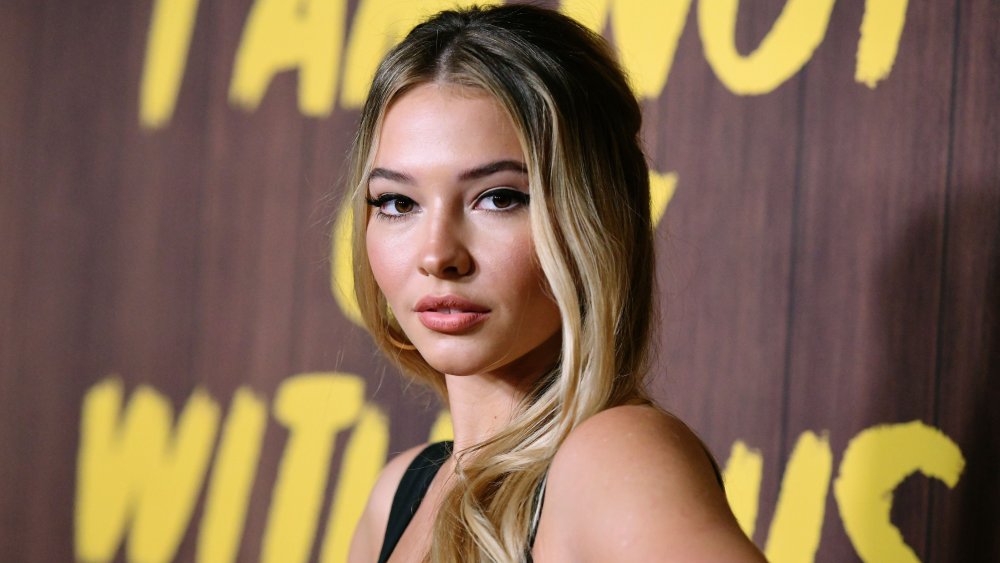 Charley Gallay/Getty Images
Cline grew up in the other Carolina, in the city of Charleston. According to her IMDb page, she got her acting start at a young age, traveling to New York to star in commercials for major national and international brands. You might recognize her from her TV spots and print ads for Next, T-Mobile, and Sunny D. While Outer Banks certainly represents her first starring role in a TV series, it's far from her first appearance on a popular series; before landing this latest gig, she did guest spots on two other series featuring young casts.
In 2017, she played Jessica on two episodes of the CW's supernatural drama The Originals. While her time on the Vampire Diaries spin-off was short-lived, casting agents apparently took notice of her, because she soon made a quick jump over to Netflix for a two-episode turn as Tina on the smash hit Stranger Things (you may remember her from the opening chapters of season 2).
It's just possible that her work on Stranger Things put Cline on Netflix's radar, helping her get the role of Sarah when it came time to cast Outer Banks.
Madelyn Cline made the jump to HBO on Vice Principals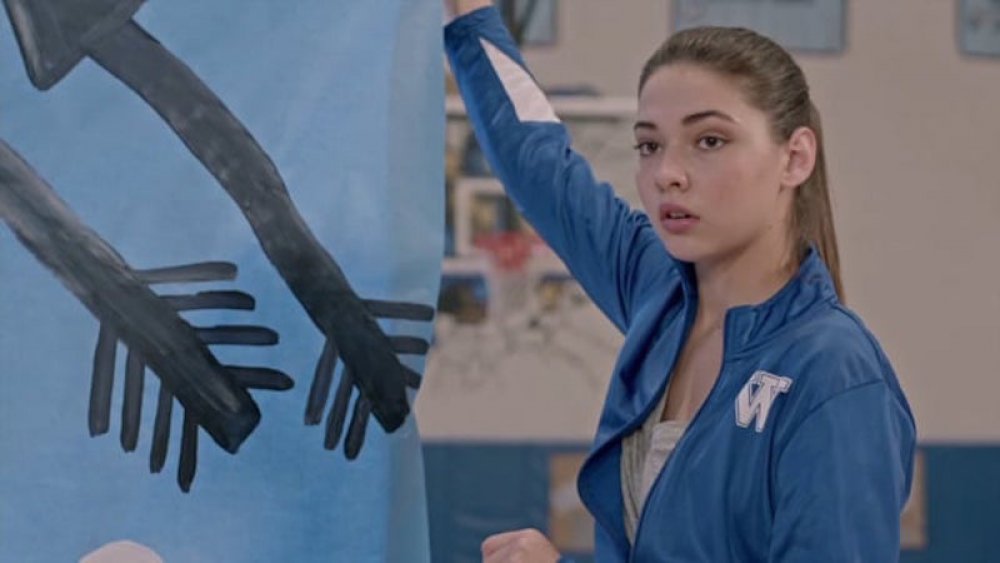 HBO
In 2016-2017, Cline got the huge opportunity to go premium as Taylor Watts on the outrageous HBO comedy Vice Principals. The show featured TV legends Walton Goggins (Justified) and Danny McBride (Eastbound and Down) in a side-splittingly funny single-camera sitcom that concerned the often bloody struggle for power at a North Charleston public school. We're not sure if this had any actual impact on Cline's casting, but it is interesting that the South Carolina location of Vice Principals' fictional high school was so close to where she actually grew up. She must just have that Carolina look.
Guest spots are nice and all, and they've afforded Cline the opportunity to appear on some pretty big hit shows — but nothing beats a starring role on your own series. We look forward to seeing her on season 2 of Outer Banks (hopefully), and also in a pair of upcoming features: the indie drama What Breaks the Ice, and Once Upon a Time in Staten Island, a coming-of-age drama from writer-director James DeMonaco (the Purge series). Both are expected to be released this year, so it looks like we're about to be seeing a lot more of Cline.