Does Sarah Cameron Die In Netflix's Outer Banks Season 2?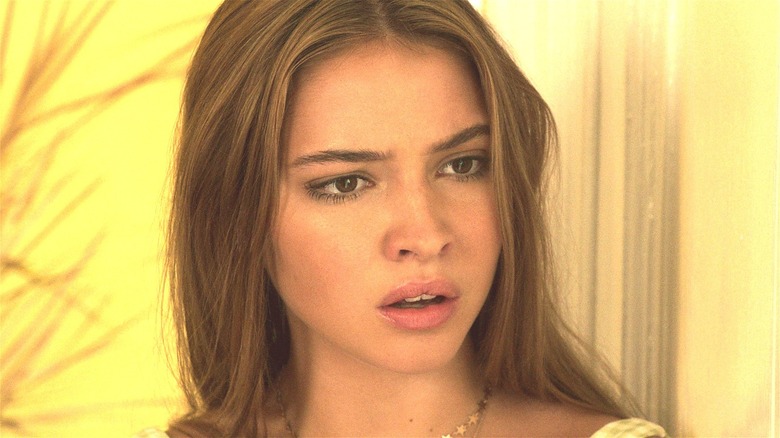 Netflix
Contains spoilers for "Outer Banks" Season 2
Netflix's "Outer Banks" remains one of the platform's most popular dramas. It's easy to see why people show up for the eye candy and stay for the mystery and intrigue surrounding its plot. "Outer Banks" takes place on the coast of North Carolina with rival factions known as the Pogues (the poor kids) and the Kooks (the rich ones). The Pogues follow John B. (Chase Stokes), who lost his father when he was still a young boy. When he grows up, he learns of a strange treasure his father left behind for him to find and change his life with. However, other people at the Outer Banks would love to get their hands on those riches, too.
It goes without saying that wherever there are treasures, people are waiting in the shadows, willing to do anything to get their hands on it. John B. and his friends aren't just risking their reputations; their very lives are at stake. Early on in "Outer Banks" Season 2, Sarah Cameron (Madelyn Cline) suffers a gunshot wound. It's the kind of cliffhanger fans of the series have become used to. The question remains: Does she make it out of the scenario okay?
Sarah's still alive ... for now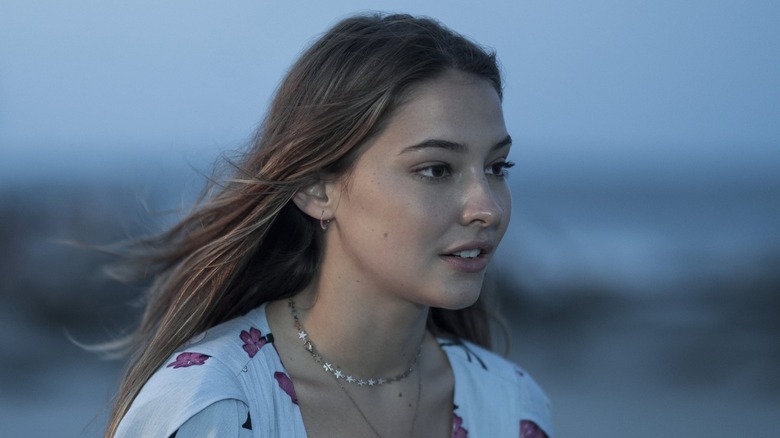 Netflix
Sarah's shooting in Season 2, Episode 2 of "Outer Banks" is an emotional moment. It's bad enough a character we've come to love is in danger, but she's shot by her brother, Rafe (Drew Starkey). Episode 3 continues the saga by having a shady doctor operate on Sarah, but she flatlines despite the surgeon's best efforts. John B. loves her too much to give up that easily, and he begins performing CPR, saving her in the process.
So technically, Sarah did die for a little bit, but you can't get rid of a character that good so quickly. She's brought back to life and continues going with John B. and the Pogues and the rest of the journey to recover the gold. After her near-death experience, she's ready to get right back into the saddle of things, fighting alongside John B. while going against the wishes of her family.
It may have been an intense moment for some fans, but others knew a prominent character wasn't going to die so soon into the show's run. That was the case with Twitter user @NaseemaVeasey, who wrote, "There was a clip of [Sarah] with the rest of the pogues in the trailer & they wouldn't kill her in the 3rd episode. Plus it's 5am I'm TIRED." Sarah's brush with death may have been resolved quickly, but don't worry, there are plenty of other surprises throughout "Outer Banks" Season 2 to keep you on the edge of your seat.