The Real Reason Kiara From Outer Banks Looks So Familiar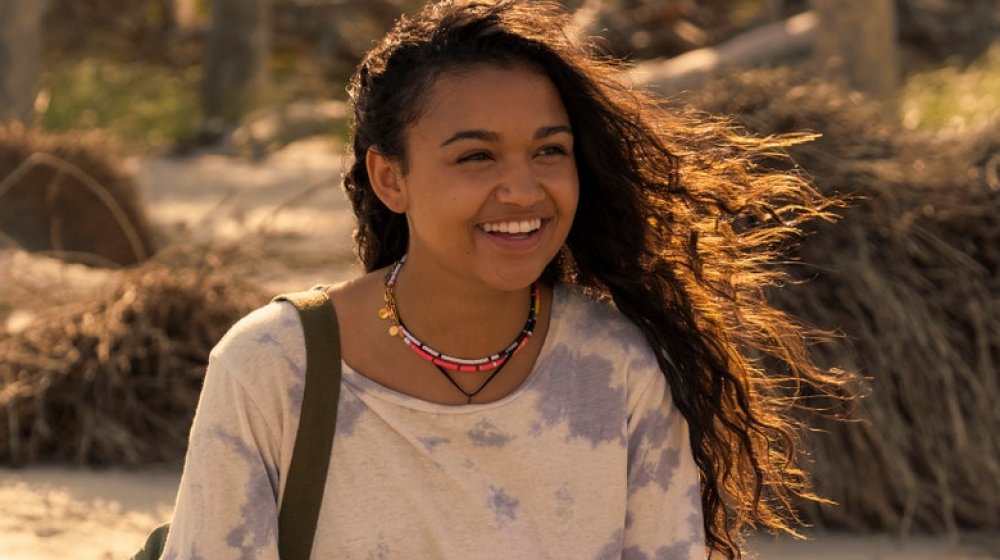 Curtis Baker/Netflix
There are a lot of fresh faces on Netflix's buzzy new teen drama, Outer Banks. The series owes a serious debt to its forebears like The OC, Dawson's Creek, and the O.G. 90210 – all shows featuring an attractive young cast thrust into high drama with significant personal stakes.
Outer Banks follows the exploits of a group of teenagers in — where else? — the Outer Banks of North Carolina. On the series, most of these kids are referred to as "the Pogues," individuals from working-class families who oppose "the Kooks," upper-class people who "with no understanding of the social and sartorial norms of surfing" and who represent a class divide in the area (via GQ). Outer Banks takes the typical teen drama formula and turns up the danger a couple notches. As the Pogues investigate the mystery of their ringleader's missing father, they get sucked into a high-stakes treasure hunt to uncover the hidden riches secreted away by that same missing man. In the course of one season, the Pogues find themselves involved in felony property destruction, illegal firearms, drug deals, breaking and entering, grand theft auto, and multiple arsons to boot. Sound exciting? It is.
The principal cast features several bathing-suit-and-crop-top-adorned newcomers, plus Nashville alum Charles Esten as patriarch Ward Cameron. One of the most memorable Pogues, Kiara (better known as Ki), is an idealistic social justice warrior and devoted animal lover — perfect for a teen drama in 2020. Her dad runs a popular local restaurant in the Outer Banks, making her a bit of a socioeconomic outlier among the working-class Pogues. Kiara is played by the charismatic Madison Bailey, and there's a reason she looks so familiar.
Madison Bailey has been doing guest spots on TV series since 2015
Amy Sussman/Getty Images
Madison Bailey is a 21-year-old actress and real-life native of North Carolina, where Outer Banks takes place. She began acting professionally in high school, but decided not to pursue the career full time until she graduated and turned 18. Her first real role was a guest spot playing Caroline on the 2015 DC comics-inspired Constantine. That same year, she portrayed Mary Hold Bear on an episode of Swamp Murders. At the time she landed both roles, she was only 16.
In 2017, Bailey returned to the biz, playing Chloe on the Stephen King adaptation Mr. Mercedes. (As an interesting bit of trivia, Mr. Mercedes takes place within the same continuity as another popular King adaptation from 2020: HBO's unrelentingly bleak The Outsider.) After Mr. Mercedes, Bailey took a two-episode turn on the USA series Murder Chose Me, and was then cast in the role of Zoe on the failed pilot Two Roads.
It was a frenetic start to a promising career, but Bailey's big break came later in 2018.
Madison Bailey made a triumphant return to the DC universe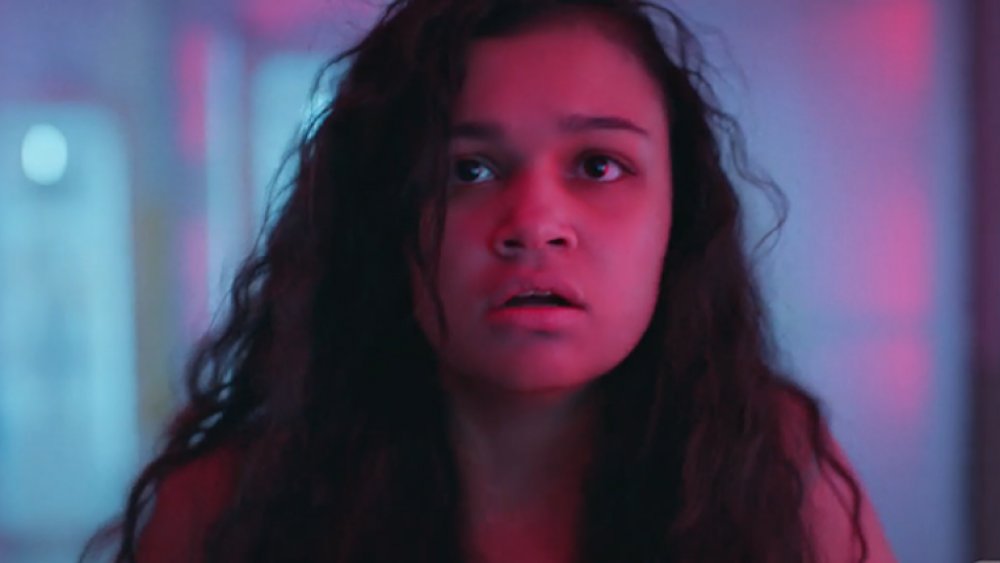 The CW
Fresh off the disappointment of Two Roads, Bailey was cast in a six-episode arc of the superhero action series Black Lightning. The show concerned the exploits of the titular spandex-clad character from the pages of DC comics, a crime-fighting school principal who comes out of hero retirement to get back into the thick of things.
Bailey first appeared on the series as Wendy Hernandez on the 2018 episode "The Book of Consequences: Chapter Two: Black Jesus Blues." (It's a mouthful, but it follows the overwrought episode naming conventions favored by the show.) Bailey went on to reprise her role as Wendy — not only on chapter four of "The Book of Consequences," but also on the subsequent "Book of Secrets" and "Book of the Apocalypse" runs, both of which aired in 2019.
It's probably just a coincidence that Bailey made appearances on two different DC properties four years apart, since her characters from Constantine and Black Lightning bear no relation. The most significant impact of her six-episode run appears to be that it set her up for a starring role on Outer Banks. We're excited to see what this young talent gets up to next.