Outer Banks Season 3 - Everything You Need To Know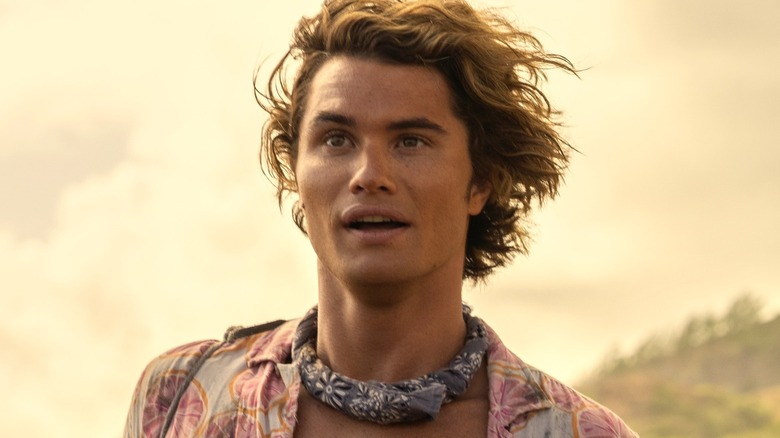 Jackson Lee Davis/Netflix
Warning: Contains spoilers for "Outer Banks" Season 3
In the past, teen dramas were just about who was popular and getting together with your crush. Thanks to the advent of shows like "Riverdale" and "Pretty Little Liars," this genre has upped the ante. Will they, won't they relationships aren't enough to draw in viewers. Now, there need to be life-threatening altercations with people's well-being hanging in the balance. That's precisely the case with the hottest show to make its way up the Netflix Top 10 chart — "Outer Banks."
The series has three seasons under its belt so far, following the adventures of John B (Chase Stokes) as he searches for a mysterious treasure linked to his father's disappearance. He gets some help along the way from his best friends, but wherever there's buried treasure, there are plenty of other dastardly forces waiting to take it for themselves. 
A lot of intrigue surrounds the series, and it's only grown with the release of Season 3. Of course, there are just as many questions that come up as there are answers. Here's everything we know about "Outer Banks" Season 3.
What is the plot for Outer Banks Season 3?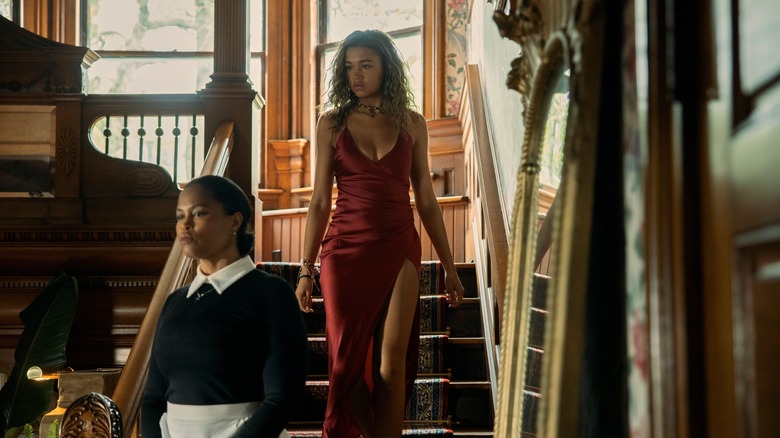 Jackson Lee Davis/Netflix
Spoilers for season 3 of "Outer Banks" ahead.
Season 2 of "Outer Banks" ended with a massive cliffhanger, and Season 3 is no different. Though both John B (Chase Stokes) and Sarah Cameron (Madelyn Cline) are able to reconcile with their fathers ... except that both of their fathers ultimately meet tragic ends. Sarah's father, played by Charles Esten, ends up sacrificing himself for her safety, and John B's father is caught in the midst of a shootout. Though it seems like the Pogues get their gold and just rewards from El Dorado, the season ends as they're approached by a mysterious figure who has even more clues, indicating that the mystery only continues.
"Outer Banks" clearly has a long-term plan in mind for its narrative, so it's no surprise that even finding the treasure doesn't end their journey. The story will definitely continue in the already confirmed fourth season, but fans may have to wait a while for the next installment.
Who starred in Outer Banks Season 3?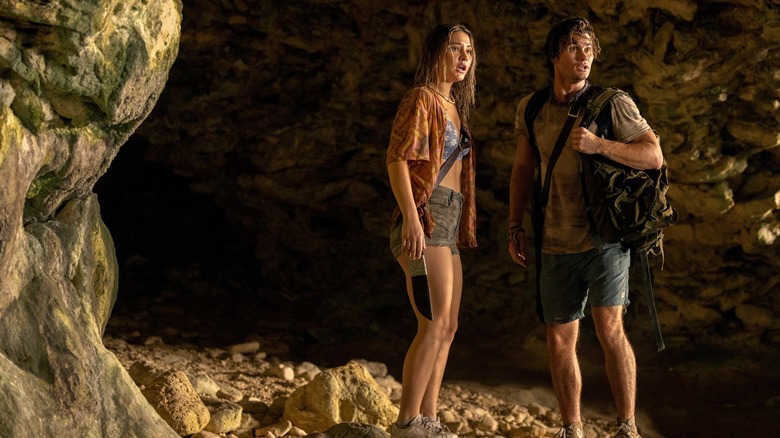 Jackson Lee Davis/Netflix
"Outer Banks" characters John B (Chase Stokes), Sarah Cameron (Madelyn Cline), Ward Cameron (Charles Esten), Kiara (Madison Bailey), JJ (Rudy Pankow), and Pope (Jonathan Daviss) all returned. Elizabeth Mitchell also returned as Carla Limbrey, while Charles Esten as Ward, Austin North, and Cullen Moss are back as Ward, Topper, and Sheriff Shoupe, respectively. 
Newcomers to the "Outer Banks" family in Season 3 include Lou Ferrigno Jr., Andy McQueen, and Fiona Palomo. McQueen stars as Carlos Singh, a native local Don who is also hunting for treasure. There's also tension between Carlos and the Pogues for sure. Palomo plays Sofia, a wannabe country clubber who eventually becomes close to Rafe (Drew Starkey). Ferrigno Jr. will portray Ryan, the right hand of Carlos. Deadline reports Carlos and Ryan have been working together for a while, but upsetting the boss is not something the latter ever wants to do as he knows the consequences. 
Who was the showrunner on Outer Banks Season 3?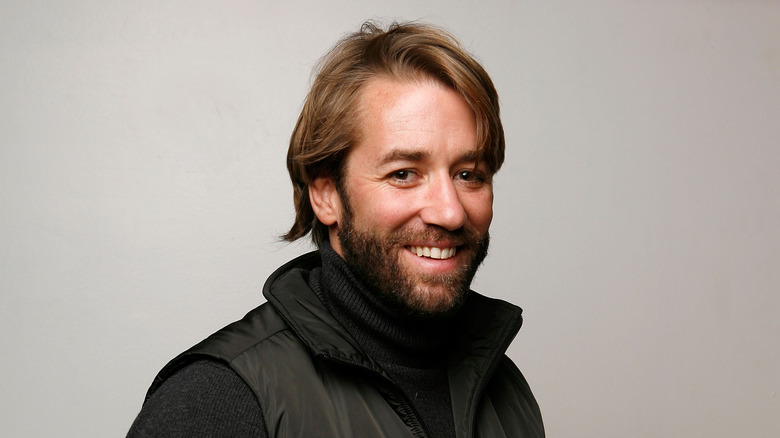 Getty Images/Getty Images
Jonas Pate, Josh Pate, and Shannon Burke all returned as showrunners to Season 3 of "Outer Banks." In 2020, Jonas Pate mentioned to Entertainment Weekly how long he would like to see the show carry on. "Ever since we started, we always viewed it as something that was probably like a four-season, maybe five-season show, but definitely four seasons. We've sort of long-arced it out pretty far. I'm just hoping that we get a chance actually to tell those stories," he told the outlet. If Jonas and the others have their way, we'll be getting at least two new seasons, including the third one.
"We love the mashup of friends on this fantasy thrilling adventure, and we feel like we really just played the opening round of that story. And now that the audience knows our characters and the baseline engine of the mystery is going, we just feel like we have a lot more good twists and turns left to explore, so we're excited for more," Pate added. The two Pates and Burke also serve as executive producers on the series while Valerie Weiss helms several episodes.
Where to stream former seasons of Outer Banks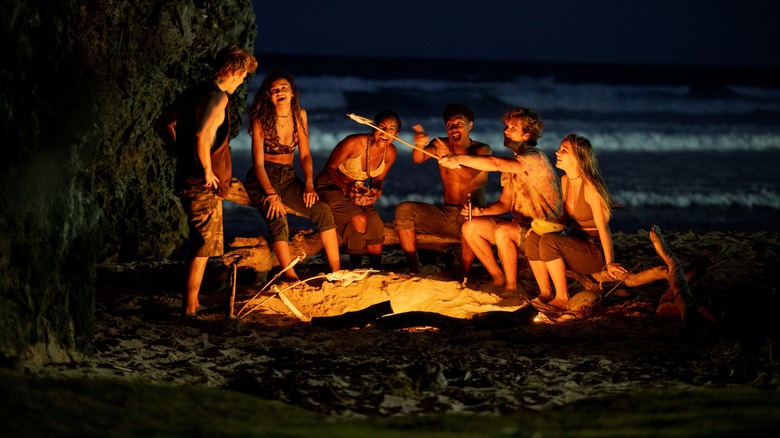 Jackson Lee Davis/Netflix
Since "Outer Banks" is a Netflix original, you can watch Seasons 1-3 on the streamer. All 20 current episodes will stay on the platform forever, so you'll never have to worry about if and when they're leaving. Season 3 dropped all its episodes at once, just like the prior two seasons, making it one of the platform's most binge-able pleasures. 
Netflix is the only way to get "Outer Banks," like all its original properties, and you cannot purchase or rent episodes on any other platform. There are also no hard copy DVD or Blu-ray sets. The good news here is, if you're a fan of "Outer Banks," it's because you already have a Netflix subscription, so there's nothing to worry about, is there?
What is Outer Banks Season 3 rated?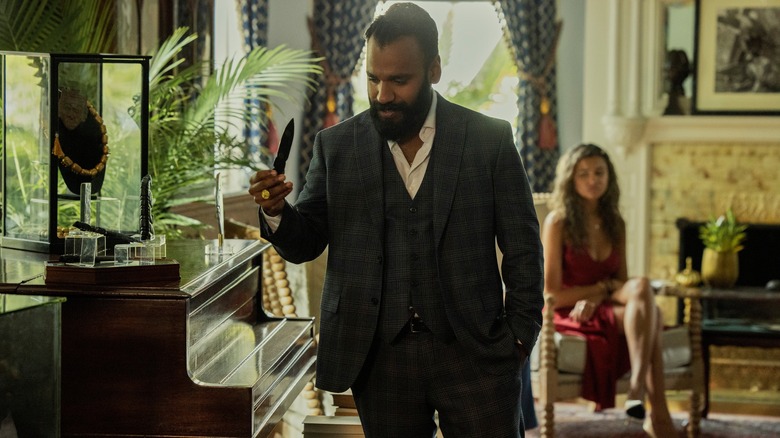 Jackson Lee Davis/Netflix
Netflix original series are all given a rating as a whole, not per season. This means Season 3 will fall under the TV-MA rating the show currently has. Netflix assigned this more mature rating to "Outer Banks" due to language, and it's not recommended for those under the age of 17. But it actually is a little worse than that.
According to Decider, there are many more mature themes in the series other than the simple "language" warning Netflix has for the show on its home page. The outlet reports there is drug use, intense violence, and some sexual content. Decider also notes there is the implication of teenage sex and other sexual scenarios. If an episode contains more mature content than just language, Netflix will give the warning at the beginning of the episode just before it starts playing in the top left corner.
What did critics and audiences think of Outer Banks Season 3?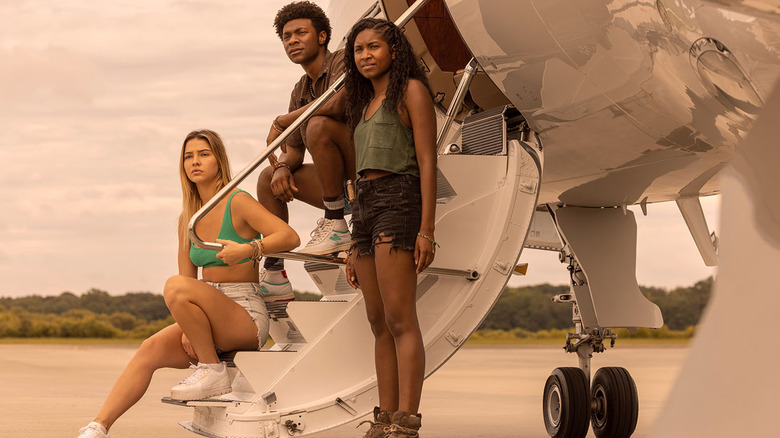 Netflix
Season 3 of "Outer Banks" hit pretty differently with fans than it did with critics. Over on Rotten Tomatoes, the season has a 70% rating from audiences... versus a bleak 33% from reviewers.
CT Jones at Rolling Stone said that, despite the impending fourth season, the show probably can't sustain its momentum: "Season Three fails to find a compelling reason for 'Outer Banks" story to continue, and leaves little doubt that sustaining a fourth season may be an impossible mission for the Pogues." Over at The AV Club, Christina Izzo seemed to agree, writing, "It's becoming all too obvious that, even with its future mapped out, 'Outer Banks' doesn't know where it's going." Forbes reviewer Paul Tassi was pretty blunt, saying, "None of this works. It's a bad season of a show that at least used to be better than this. It feels like 'Outer Banks' has no real plan going forward, and I'm frankly shocked that it was renewed for season 4 if that was based an early screening of season 3."
Will there be a fourth season of Outer Banks?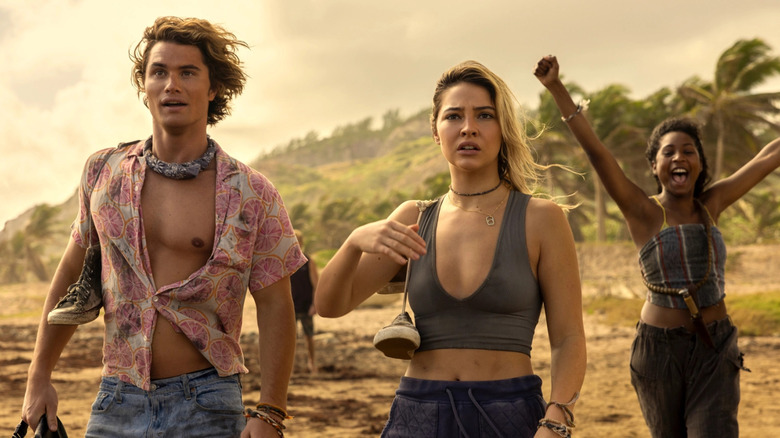 Netflix
In short: yes. In February of 2023, before season 3 even officially dropped, "Outer Banks" was renewed for a fourth season by Netflix."
"Seeing Poguelandia come to life was nothing short of spectacular," showrunners and creators Jonas Pate, Josh Pate and Shannon Burke said in a joint statement provided to outlets like Variety. "The Pogues are enjoying an adventure of a lifetime and we now get to map out more twists and turns as the joyride continues into Season 4 of 'Outer Banks.' Thank you to Netflix, our cast and the amazing fans who helped to make this happen."
There's no word just yet on when the fourth season will start shooting or arrive on Netflix, but fans of "Outer Banks" will be happy to know another season is definitely in the works.