Outer Banks Season 3 - What We Know So Far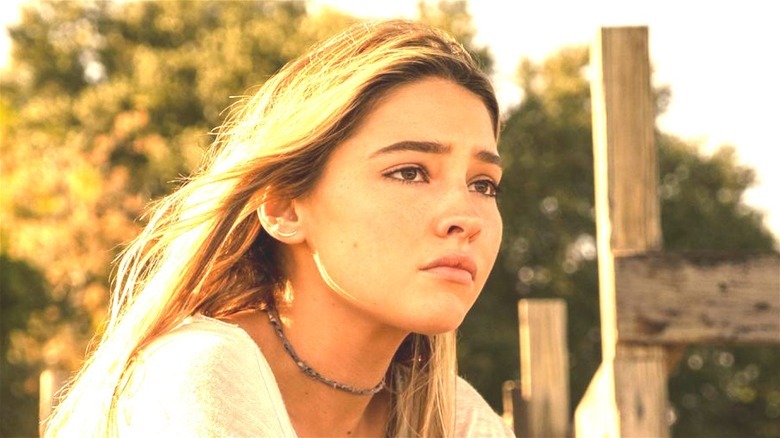 Netflix
In the past, teen dramas were just about who was popular and getting together with your crush. Thanks to the advent of shows like "Riverdale" and "Pretty Little Liars," this genre has upped the ante. Will they/won't they relationships aren't enough to draw in viewers. Now, there need to be life-threatening altercations with people's well-being hanging in the balance. That's precisely the case with the hottest show to make its way up the Netflix Top 10 chart — "Outer Banks."
The series has two seasons under its belt so far, following the adventures of John B (Chase Stokes) as he searches for a mysterious treasure linked to his father's disappearance. He gets some help along the way from his best friends, but wherever there's buried treasure, there are plenty of other dastardly forces waiting to take it for themselves. 
A lot of intrigue surrounds the series, and it's only grown with the release of Season 2. Of course, there are just as many questions that come up as there are answers, so here's what we anticipate for "Outer Banks" Season 3.
What's the release date for Outer Banks Season 3?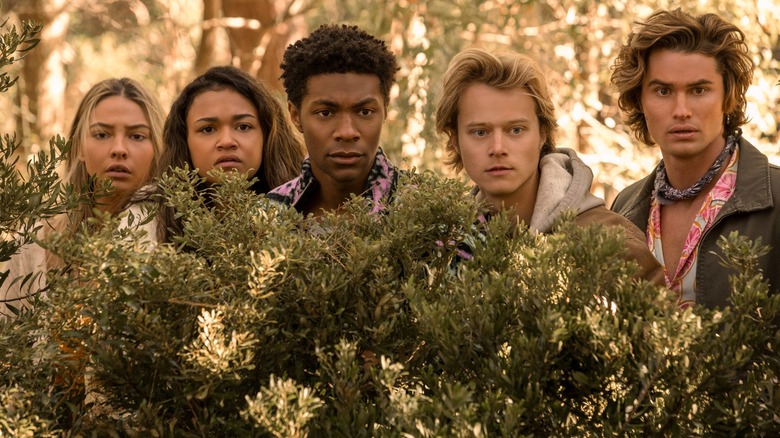 Netflix
It's important to note that as of this writing, Netflix hasn't officially renewed "Outer Banks" for Season 3 yet. However, given the show's popularity and the fact Season 2 ended on a massive cliffhanger, it would make sense for more episodes to come out. It's something that interests Jonas Pate, the creator of the series. In 2020, he mentioned to Entertainment Weekly how long he would like to see the show carry on: "Ever since we started, we always viewed it as something that was probably like a four-season, maybe five-season show, but definitely four seasons. We've sort of long-arced it out pretty far. I'm just hoping that we get a chance actually to tell those stories."
Assuming Netflix does pick it up, we would anticipate Season 3 coming out in the summer or fall of 2022. Season 2 debuted on July 30, 2021, so cameras can start rolling sooner if a renewal order comes quickly enough. Fortunately, we have a good hunch "Outer Banks" isn't going to end any time soon.
Who's in the cast for Outer Banks Season 3?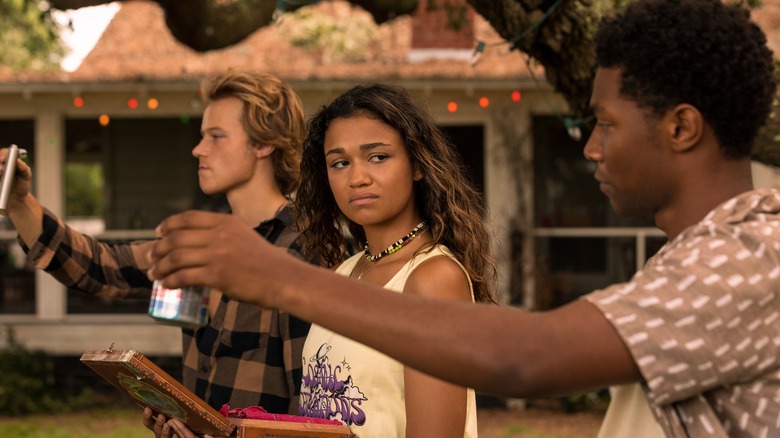 Netflix
Contains spoilers for the ending of "Outer Banks" Season 2
No one is safe in the world of "Outer Banks." Many people are out there who would love to get their hands on all those gold bars. While official cast announcements haven't come out yet, we'd assume the main characters who made it out of last season alive would return. This includes John B (Stokes), Sarah Cameron (Madelyn Cline), Ward Cameron (Charles Esten), Kiara (Madison Bailey), JJ (Rudy Pankow), and Pope (Jonathan Daviss).
There were also newcomers entering the picture in Season 2, like Cleo (Carlacia Grant). Assuming the show gets picked up for more episodes, Grant is confident she'll come back to reprise the role. As she mentioned in an interview with Elle, "I'm really interested in seeing this whole Cleo and Pope thing happen, if it does happen. And I would love to see more of Cleo's backstory. I, personally, really want to see more of her, more of where she came from. And I want her to be more bad-ass, definitely more bad-ass." With a four- or five-season arc, all that and more is certainly possible.
What's the plot for Outer Banks Season 3?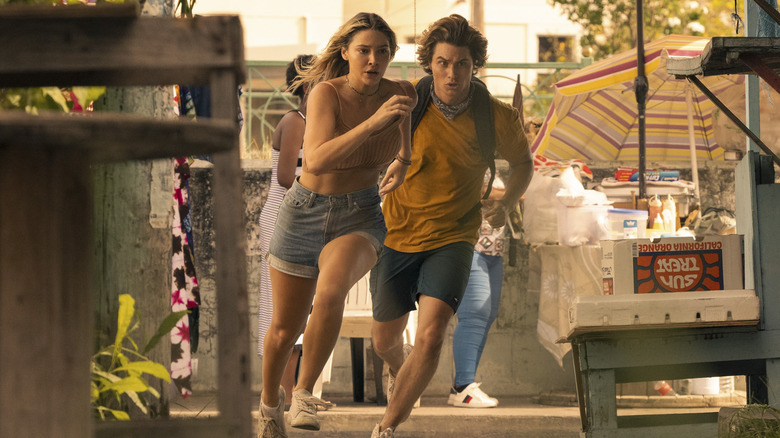 Netflix
Contains spoilers for the ending of "Outer Banks" Season 2
Similar to "Outer Banks" Season 1, Season 2 ends on a massive cliffhanger that will have repercussions going into the show's future. The show sees the Pogues temporarily gain control of a golden cross until it falls into the wrong hands. Once again, the crew was so close to obtaining some treasure that would vastly improve their lives, but it all falls apart at the very end. 
That doesn't mean all hope is lost in the future, and the Pogues might have some unexpected help going into Season 3. The biggest reveal at the end of the last season was that John B's father, Big John (Charles Halford), is still alive. We've been told from the beginning of the series that Ward killed him, but his body was never found. It turns out he's been lying low all this time. He's with Limbrey (Elizabeth Mitchell), and Big John offers to help her find the shroud. However, she has to agree to help out John B. in his quest. 
It certainly won't be the last time we see Big John. If the show continues, we'd anticipate a very tearful reunion in the future.