Here's Where You Can Watch Outer Banks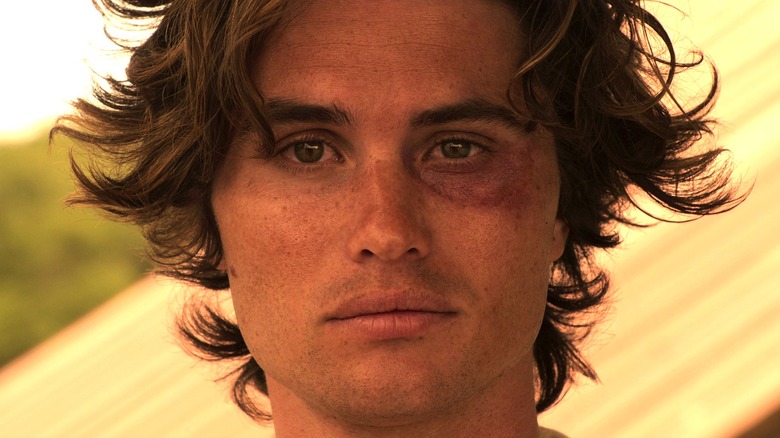 Netflix
If you're looking for a teen show with a twist, then "Outer Banks" is the series for you. The teen drama premiered in 2020, and it didn't take long for the story of two sets of teens divided by their socioeconomic status to take off. At the center of the story is the conflict between the Pogues (local, working class kids who live in the show's coastal North Carolina town) and the Kooks (the wealthy kids with vacation homes and trust funds), but "Outer Banks" doesn't stop there — it also adds an irresistible treasure hunt into the mix for an added splash of intrigue.
The show is essentially a mix of "The Goonies" and "One Tree Hill," and even though that sounds like a weird combination, it definitely works. At the heart of the show is John B. (Chase Stokes), the leader of the Pogues who comes to realize his missing father is linked to $400K worth of buried treasure. His discovery leads him and his friends Kiara (Madison Bailey), JJ (Rudy Pankow), and Pope (Jonathan Daviss) to embark on a dangerous adventure to find not only the treasure, but also John B.'s dad.
Intrigued yet? Read on for how you can watch "Outer Banks" Season 1 before Season 2 premieres later this year.
Outer Banks is available on the most popular streaming service around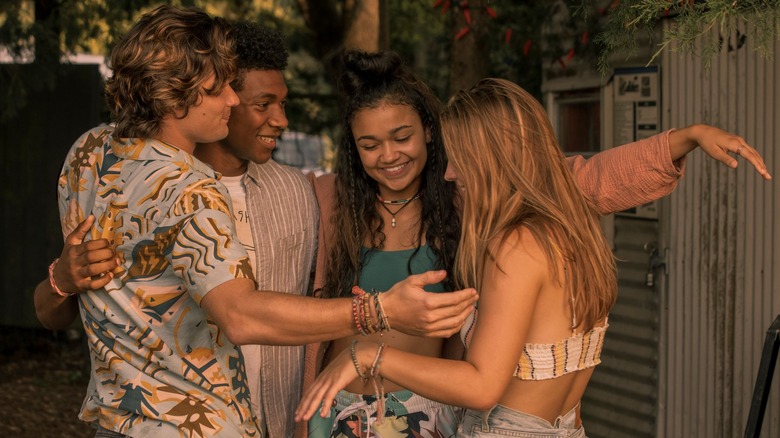 Jackson Davis/Netflix
If you want to watch "Outer Banks" then you are going to need a subscription to Netflix. The adventure show is a Netflix original, and as such, the streaming behemoth is the only place where you can watch all 10 episodes of Season 1. The show is definitely worth the price of admission though, especially if you're craving some summer blockbuster fun that doesn't end after two hours.
And while Netflix has canceled quite a few shows lately, you don't have to worry about getting hooked on "Outer Banks" only to discover it won't be coming back for more. Season 2 completed filming in early April. That means the new season will likely premiere on Netflix sometime later this year.
Given the show's many mysteries (and the cliffhanger ending from Season 1), there aren't many details about what to expect in Season 2. However, the official Season 2 announcement teased the teens will be heading to the Bahamas this time around. Additionally, "Lost" star Elizabeth Mitchell has joined the cast as Limbrey, a dangerous woman from Charleston, as reported by Deadline.
With John B. and his friends heading to a new locale and facing off with a new enemy, "Outer Banks" Season 2 is set to be even more intense than Season 1, which means now is the perfect time to get caught up on this unique teen drama.