The Legend Of Conan Might Not Be Dead After All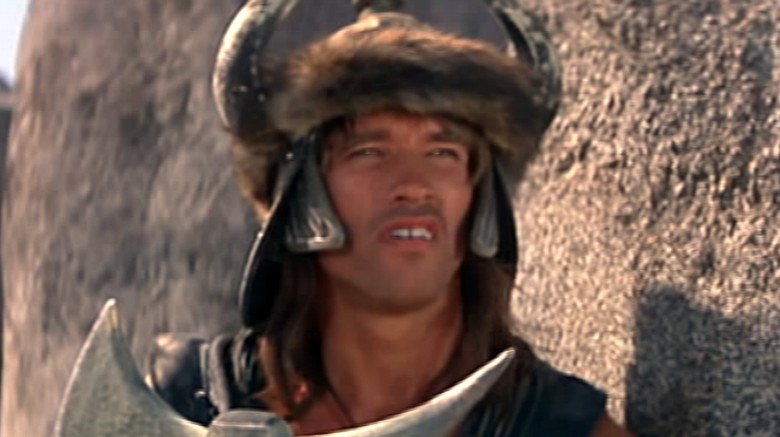 It's been a roller coaster of a couple weeks for fans of Arnold Schwarzenegger.
First, there were reports that the Terminator franchise is allegedly over. Then it was revealed that the series might actually have a bright future. And earlier this week, Chris Morgan, a screenwriter for the long-anticipated The Legend of Conan, said the studio decided not to make the Conan the Barbarian sequel. But now that might not be completely true, either.
Cabinet Entertainment CEO Fredrik Malmberg, a producer for The Legend of Conan, reportedly told fansite The Arnold Fans that the project still has life. "We were very excited and spent years working with Chris Morgan to make Legend of Conan. Ultimately, the studio let the rights expire. The positive news is that Conan Properties now controls everything again, and are currently producing both TV and film with a lot more control than we had previously. Everybody wants The Legend of Conan to happen and it will."
So that's good news. Morgan had also mentioned that a TV show might be a possibility, but Malmberg revealed a few details about that plan. He said it would be a "premium cable show for mature audiences." So think Game of Thrones, but a little more barbaric. While Schwarzenegger had said he's still planning to make a Conan movie, it's probably unlikely that he would be the star of a TV version.
Whatever happens with Conan, we'll be sure to keep you in the loop. Meanwhile, we know that Schwarzenegger won't be in the upcoming Predator reboot, and he won't be back for The Celebrity Apprentice, either.