The Terminator Franchise Might Not Be Dead After All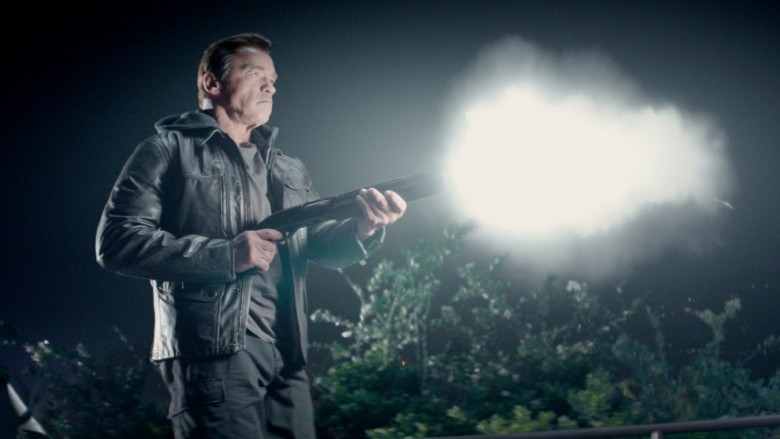 It looks like Terminator: Genisys might not actually be the last film we see in the Terminator franchise. Contrary to a report from The New York Daily News indicating that the franchise is dead, Skydance Media CEO David Ellison said that there will actually a huge Terminator announcement coming in 2017.
In an interview with Collider, Ellison, who produced the 2015 reboot, said that the franchise has an "incredibly bright future" ahead. "I think where it's going will be the continuation of what the fans really wanted since T2," he said, adding that the announcement coming later this year is something that producers are "incredibly excited" about and something which they think "is the direction it needs to head."
The New York Daily News report indicated that star Arnold Schwarzenegger was done with the saga after Paramount declined to pick up the options on him and Genisys co-star Emilia Clarke. While Ellison didn't mention either in his interview, if he is talking about bringing the franchise in a direction that fans want, it would probably have to include Schwarzenegger. Of course, the actor is still keeping himself very busy with a number of other projects, which means that it might be hard to get him on board for another movie. Schwarzenegger also turns 70 this year, so, if they are really looking to craft the Terminator franchise of the future, it might mean that Schwarzenegger will be phased out. This could explain why Paramount didn't pick up his option, if that part of the report is true.
Even with Schwarzenegger on board, Genisys, the most recent entry into the franchise, was not a critical success. According to the report, it made the studio leery about ordering more movies, despite the film initially being planned as the start of a trilogy. However, the movie still made a lot of money, pulling in $440.6 million worldwide and making it the second most profitable film in the franchise after Terminator 2: Judgment Day. Even with Genisys being a critical flop, it's no surprise that Paramount would want to see more movies with the amount of cash that the franchise continues to rake in.
We'll have to wait and see exactly what the big announcement that Ellison is teasing is and what it means for the future of the franchise. For now, though, take a look at some other franchises that will never stop, even if they keep putting out terrible films.