Freeform To Make Marvel's New Warriors Series Featuring Squirrel Girl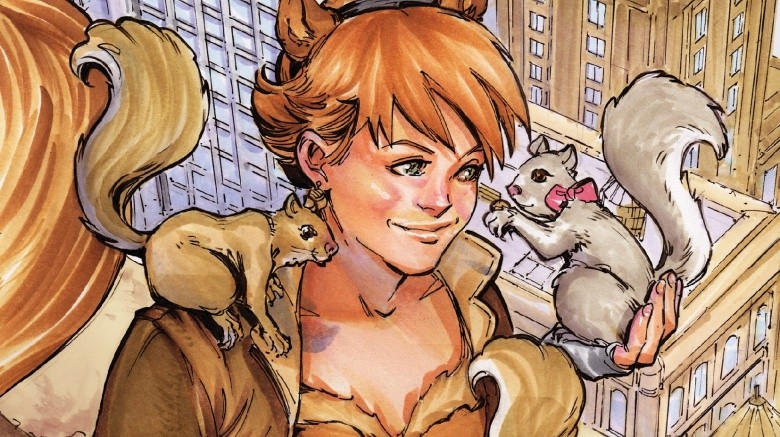 Squirrel Girl will finally get the live-action treatment.
According to The Hollywood Reporter, Freeform (the network formerly known as ABC Family) has ordered Marvel's New Warriors, featuring the teenage heroine, straight to series. The show will be the second Marvel property for the network, along with Cloak & Dagger, which recently received a 10-episode order ahead of an expected winter 2018 debut.
New Warriors is set to be Marvel's first live-action comedy, following in the steps of DC's Powerless on NBC. Kevin Biegel (Cougar Town, Scrubs) is in talks to write the pilot and serve as showrunner for the series, which will follow six young people with powers who want to make a difference in the world, even if the world isn't ready. The group lives and works together, which is sure to provide quite a lot of tension and comedy. In keeping with Freeform's mission and other properties, the show will also be a coming-of-age journey, with the teens being "not quite super and not yet heroes."
Among the group will be Doreen Green, aka Squirrel Girl, a popular Marvel character that a number of big-name actresses have expressed a desire to play in recent years. This Doreen is described as tough, optimistic, and a natural leader, with the ability to talk to squirrels and utilize the mobility and agility of the small animal. However, THR notes that, on the show, her most important power will be teaching people to have faith in themselves.
"[Biegel] has a deep respect for Squirrel Girl," said Karey Burke, Freeform's executive vice president of programming and development, noting that names like Shannon Purser and Anna Kendrick have come up in discussion for the character, although the network isn't sure they want to go with a "name actress" for the role. "Her greatest weapon is her optimism— and this is a character who could easily be made fun of— but she's written so lovingly that we were thrilled when she was packaged with it. When he came in and pitched it, he understood her importance in the world and as hopefully an iconic heroine for audiences."
Burke kept mum on the other characters who will be surrounding Squirrel Girl, although there are plenty for the network to choose from. The New Warriors comic book series, which did not heavily feature Squirrel Girl, included the likes of Speedball and Night Thrasher. However, she did note that, should the show prove successful, there could potentially be spinoffs around the original characters, with each being "really singular" and able to carry their own series. "They're bound together as a band of underdogs for as long as we chose with this show but it's conceptually tailor-made for spinoffs," she said.
The half-hour, 10-episode show is expected to premiere at some point in 2018. While we wait, take a look at some other superheroes who, like Squirrel Girl, Marvel should take a risk on bringing into the MCU.