Female Superheroes Who Deserve Their Own Movie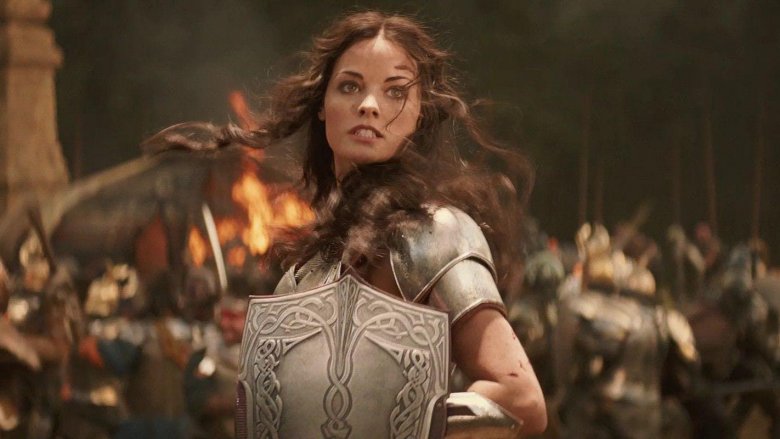 While once seen as something of a low-budget cinema ghetto, superhero movies have risen in stature and quality to rule the box office. Audiences can't get enough of big stars in tight costumes fighting evil and saving the planet from doom and destruction. And for every household name hero-turned movie icon (Spider-Man, Iron Man, Wolverine), plenty of more obscure properties have graced the silver screen—Ant-Man, the Guardians of the Galaxy, and the Suicide Squad, for example. It seems like every possible superhero has been in a movie recently, but there's one major group of crimefighters Hollywood has conspicuously largely ignored: female superheroes. While Wonder Woman and Captain Marvel have already raked in tons of money at the box office and Black Widow is on the way, here are some more superwomen ready for their big-budget, big-screen debuts.
Domino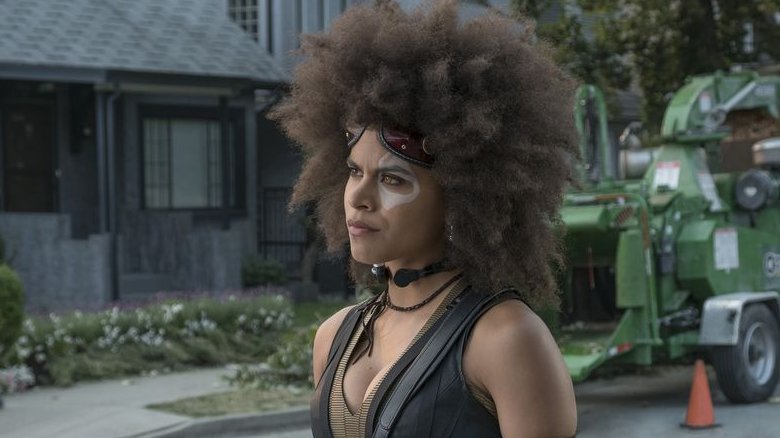 The first Deadpool movie was primarily a solo effort: Ryan Reynolds played the Merc with a Mouth on a mission to retrieve his kidnapped girlfriend, Vanessa. In Deadpool 2, he assembled the X-Force squadron of warriors, some with more impressive and amusing powers than the others. That set a foundation for a whole series of possible X-Force movies, a comedic comic universe to rival the Guardians of the Galaxy films. Who better to get a solo film than Domino, the mutant mercenary portrayed by charismatic Atlanta star Zazie Beetz? Domino approaches the world, and even the riskiest of tasks (facing off against Cable, storming an orphanage for mutants), with supreme confidence because of her unique ability to always have luck on her side. Beetz shined in the role, and audiences would love to see her star in a hilarious, action-packed, guns-blazing, Deadpool-free adventure. The idea of an extremely lucky person navigating and manipulating the world around her is such a rich premise.
Zatanna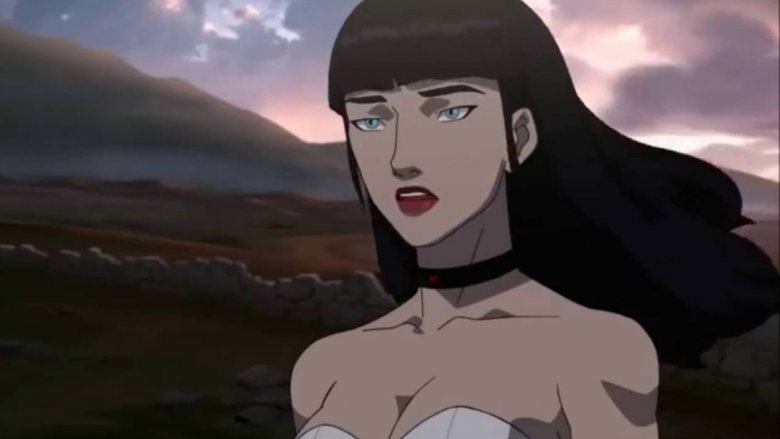 First appearing in DC Comics back in 1964, and subsequently appearing with the Justice League and Constantine over the years, Zatanna isn't just a cool superhero, she represents a great idea for a character. She works as a stage magician — a woman thriving in a business where women are usually reduced to a "lovely assistant" role — but she also possesses actual magical powers inherited from her father. She primarily uses recited incantations to control and alter the world around her, which is a supreme ability. That's a characteristic that could be used for CGI-enabled feats of wonder... or utilized for its innate comedy of errors. Zatanna has duality of character like Superman/Clark Kent, only her two identities are seriously blurred. She's a complicated individual, and while she's turned up in many animated DC projects and on Smallville, it would be lovely for this slightly off-kilter, slightly obscure character to get a full two hours to herself. There are rumors a Zatanna film may even be in its early stages.
Rat Queens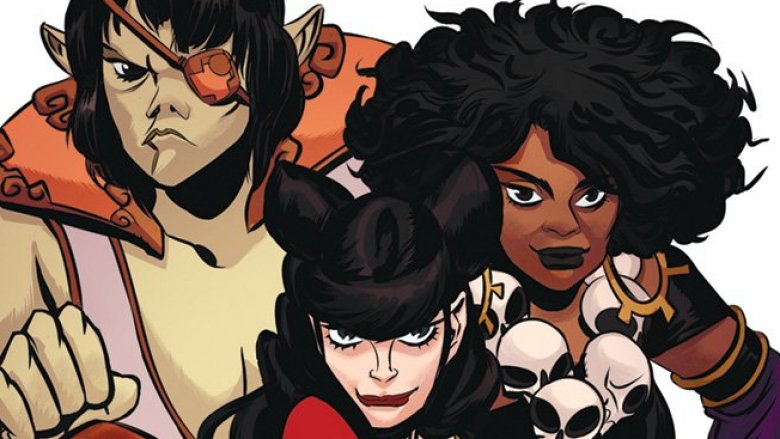 What with The Avengers, Guardians of the Galaxy, Suicide Squad, and Justice League, moviegoers never seem to tire of comic book team-ups. Image Comics' Rat Queens series is just dying to be made into a hilarious, thrilling, and totally bonkers movie. Like a lot of fantasy fiction, Rat Queens is set in medieval times, in a world in which humans interact with dwarfs, monsters, halflings, and Orcs. Unlike most fantasy fiction, the central band of crusading characters are women — and modern, unabashedly flawed women at that. Hannah is a magical elf, Violet is a cool dwarf warrior, Dee grew up in a monster cult, Betty is a drug-loving hippie "smidgen," and Braga is a powerfully strong Orc, and she's also transgender. Together they fight off assassins, other adventurist collectives, and tentacle monsters that mean to harm their homeland of Palisade. Not only did Rat Queens win the love of the comics community — it received an Eisner Award nomination for Best New Series — it was also recognized by the GLAAD Media Awards for its commitment to diversity and representation. How is this not already a movie?
She-Ra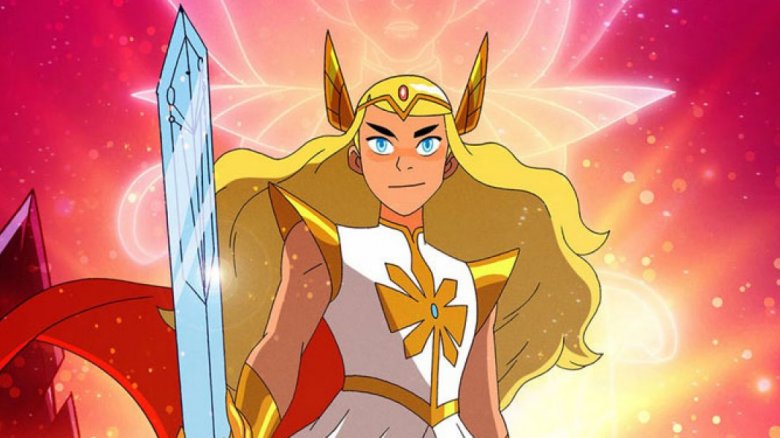 Unlike most other cinematic superheroes, She-Ra didn't originate in the world of print comic books, but rather the world of syndicated children's television. In 1985, Filmation, flush with the success of He-Man and the Masters of the Universe cartoon and toy line, spun off She-Ra: Princess of Power. Geared toward young, female fans of action, adventure, sci-fi, and sorcery, She-Ra, a.k.a. Princess Adora, is He-Man's twin sister, who leads a revolution against tyrant Hordak and his brutally fascistic Evil Horde to free the planet Etheria. She-Ra is assisted in her quest by various magical and superpowered allies, including her flying unicorn Spirit, a witch named Madame Razz, and the light-controlling Glimmer.
Basically, the She-Ra universe is a dazzling, engaging combination of the mysticism of Doctor Strange, the magical animals of The Chronicles of Narnia, and the themes of Star Wars. It would make for a fantastic live-action movie series, and could bank on the both the nostalgia of fans of the original 1980s series as well as viewers of Netflix's more recent revival. Another bonus: It's one of the few fantasy/sci-fi intellectual properties out there with a predominantly female cast of characters.
She-Hulk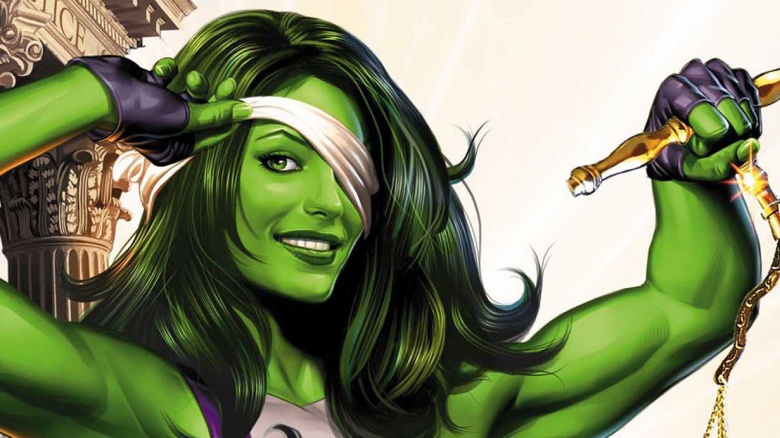 Hollywood has tried to make an Incredible Hulk movie twice, and both received a lukewarm reception. Perhaps it's time for a different character who turns from mild-mannered human to super-strong green monster: She-Hulk, who made her Marvel Comics debut in 1980. Jennifer Walters is a successful lawyer who acquires Hulk-like abilities after receiving an emergency blood transfusion from her cousin Bruce Banner — except instead of flying into a blind rage, she gains strength while maintaining control over her intellect and emotions. A movie based on the character raises some intriguing possibilities — think Erin Brockovich meets The Incredible Hulk. There's also a lot of crossover and universe-building potential with She-Hulk, both of which Marvel loves — at various times, the character's been affiliated with well-known institutions such as the Fantastic Four, the Avengers, and even S.H.I.E.L.D. Disney+ subscribers will see She-Hulk in her own streaming series, but does that mean a feature film is off the table? Let's hope not.
Lady Sif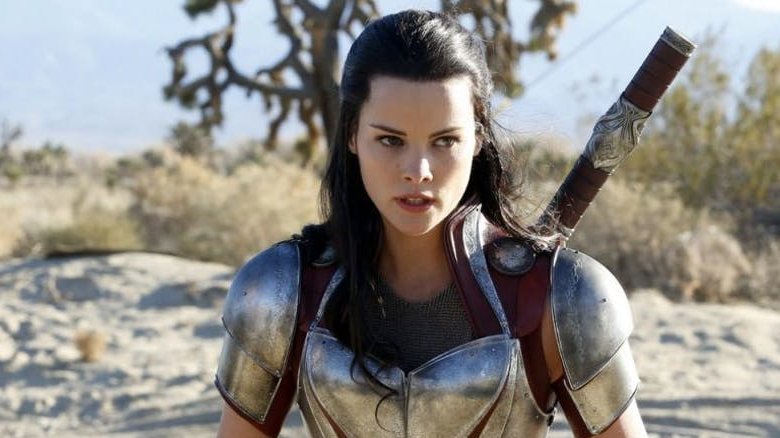 Like most of the other characters in the MCU's Thor movies, Lady Sif originates in Norse mythology — she's a goddess of death. In the Marvel movies, the character was reimagined as a powerful warrior nearly as mighty as the mighty Thor. After all, she does leave Asgard in order to help the Warriors Three save Thor and overthrow Loki, and then fights off those meddling Marauders. She's a tremendously skilled and fearsome fighter, and worthy of a solo movie in which she saves the universe single-handedly. Jaimie Alexander portrayed Sif across the first two Thor movies and in a couple of episodes of Agents of S.H.I.E.L.D, so she's long been established as a reliable, bad guy-slaying presence in the Marvel world. Plus, it's always fun when the MCU looks in on its Asgardian characters, who live in a unique realm ruled by magical, mysticism, mythology (and fight with cool weapons like swords and hammers).
Dazzler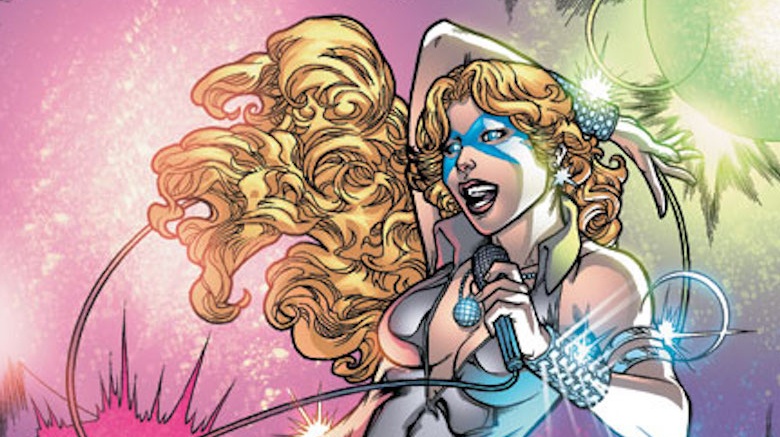 In 1980, Marvel tried to capitalize on the popularity of disco by teaming up with Casablanca Records (home of Donna Summer and the Village People) to debut Dazzler, a new character with the mutant ability to convert sound into light. The backstory: a law student named Alison Blaire quits school to become a disco singer. (Thanks to her superpowers, she can also provide her own stage show.) She also roller-skated a lot, because roller discos were briefly popular in the late '70s. In more recent years, the disco/skating side of her persona has been downplayed in favor of a tone more in keeping with the current Marvel Universe, but a Dazzler movie seems like the perfect excuse for a fun period piece.
A ton of retro music, little-known characters without huge fanboy expectations, and a comic, often self-deprecating tone: these are some of the things that made Guardians of the Galaxy a hit, and Dazzler would have them all. (They even tried it once, and hoped to lure Cher and Robin Williams to star.) This one could be unabashedly campy, ridiculous, and a ton of fun. Call your agent, Lea Michele!
Ms. Marvel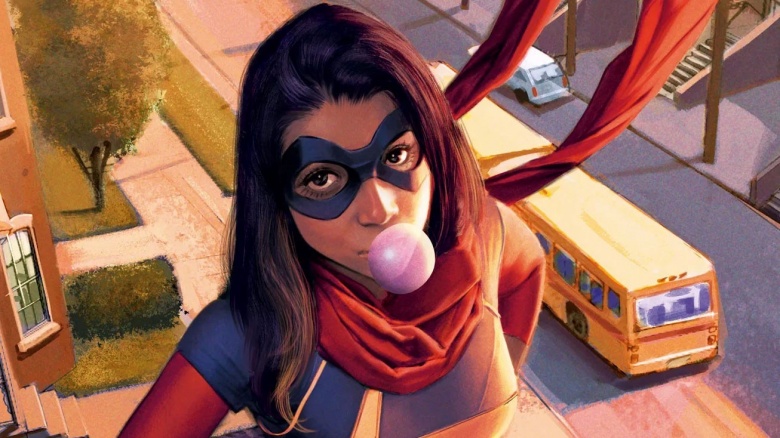 "But wait," you might be saying. "They already made a Captain Marvel movie!" All of which is 100 percent true — as is the fact that in the current Marvel Comics universe, Captain Marvel comfortably co-exists with Ms. Marvel. It's all a little complicated, but in the old days, Captain Marvel was a dude, and the current Captain Marvel went by Ms. Marvel. After the Captain moved off-canvas, the powers that be decided "Ms." Marvel had earned the right to go by "Captain," and the "Ms." was retired — until Jersey City teen Kamala Khan acquired shape-shifting superpowers and took on the Ms. Marvel mantle (to rave reviews). She's young, totally relatable, and her Muslim background would bring a breath of fresh air to the MCU. 
And isn't a TV series just as good — if not better — than a movie? At the D23 Expo in August 2019, Kevin Feige of Marvel announced that the company had a Ms. Marvel TV series in the works, written by Bisha K. Ali (Hulu's Four Weddings and a Funeral series) and planned for the Disney+ streaming service. But there's hope for some big-screen appearances, too, as Feige promised the character would pop up in the big-screen MCU.
Squirrel Girl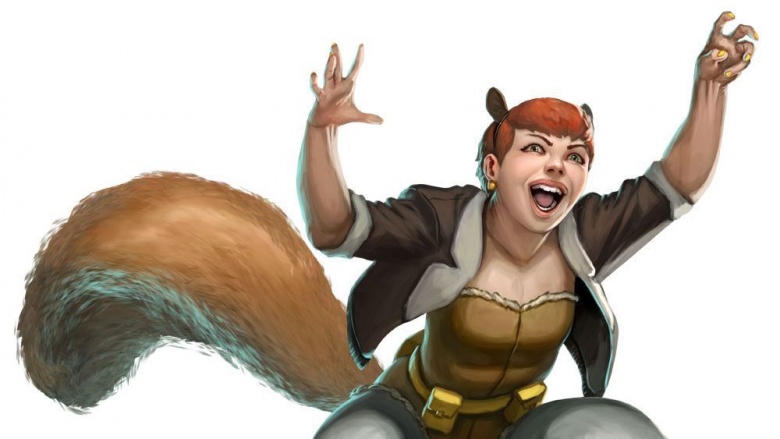 If they can use CGI to realistically bring Rocket Raccoon to the screen, then they can certainly do it with Squirrel Girl. A bright and breezy character that debuted in Marvel Super-Heroes in 1992, the sometime Avenger (also known as ordinary college student Doreen Green) is part squirrel and part girl, boasting a four-foot-long tail, huge buck teeth that can chew through wood, and the ability to run across tree branches. She can also speak and understand squirrel language. (These powers are actually quite useful.) Her current comics run is among Marvel's best-reviewed titles, and there have also been rumors of a movie, or least public campaigning in that direction. In the meantime, we can look forward to Marvel's long-gestating New Warriors series, starring Milana Vayntrub as Squirrel Girl. If the show takes off after it finally premieres, maybe we'll see this hero take a leap to the big screen.
Ironheart and the Mighty Thor?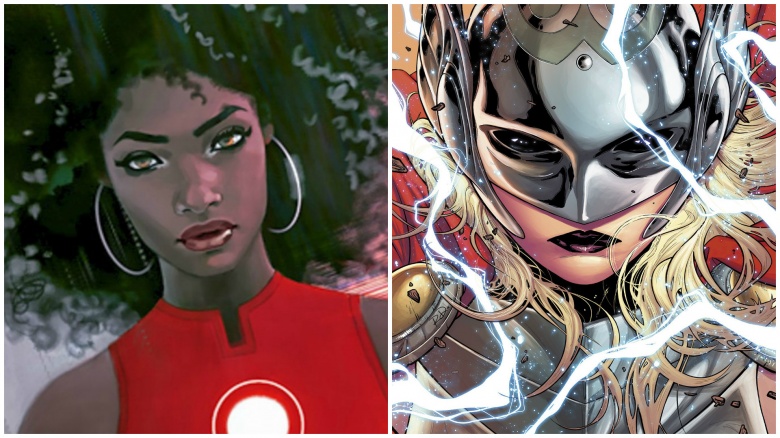 For a very long time, the comics weren't particularly woman-friendly, but that's changed a lot in the last few years — and Marvel has been a big part of that, courtesy of some changes that could ultimately have an impact on the heroes we see on the big screen. The publisher made headlines in 2014 when Thor became unworthy of wielding his hammer. It was ultimately picked up by a new, female Thor, who was eventually revealed to be the Avenger's ex-girlfriend, Jane Foster. At the 2019 San Diego Comic-Con, Marvel announced Thor: Love and Thunder... starring Natalie Portman reprising her MCU role as Jane, appearing alongside Chris Hemsworth as the new Thor. It isn't technically her own movie, but that step may not be far off.
In 2016, Marvel announced that the comic book iteration of Tony Stark would suffer a near-fatal injury in action and give up the Iron Man identity, and that he'd be replaced by Riri Williams, a 15-year-old African-American science prodigy who gives up a free ride at M.I.T. (where she built an Iron Man suit in her dorm room) to whoop some bad-guy butt. Tony eventually got better, but Riri's still fighting crime as Ironheart — and seeing as how the adult, male, Robert Downey, Jr. version of the character (spoiler alert) didn't make it out of Avengers: Endgame alive, this could lead to a whole new series of Iron Man movies.