What Donald Faison Has Been Doing Since Scrubs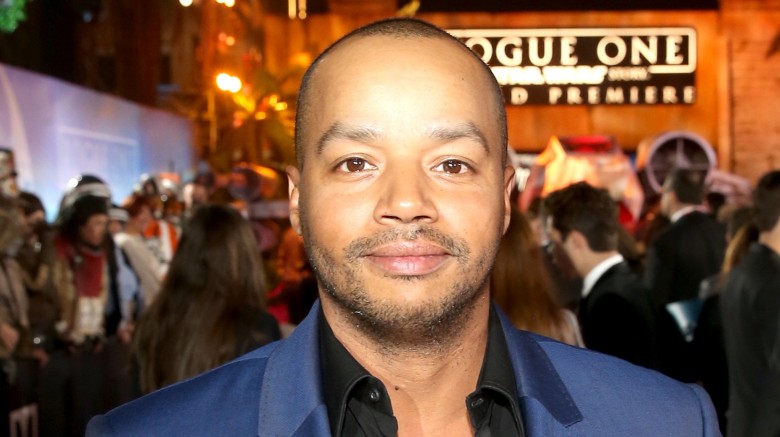 Getty Images
Donald Faison may have had an early career break thanks to his memorable turn as Murray in the '90s rom-com classic Clueless, but it was TV's Scrubs that really put him on the map. Thanks to the long-lived medical buddy comedy, Faison spent the entire early aughts earning chuckles on the small screen. It certainly didn't hurt his popularity factor that he and his now-wife CaCee Cobb were tight-knit with then-Newlyweds duo Jessica Simpson and Nick Lachey, either.
So, what has Dr. Christopher Turk himself been up to since he shed the hospital gear? Let's take a look at what's happened to Faison since saying goodbye to Scrubs:
His first post-Scrubs pilots failed to take off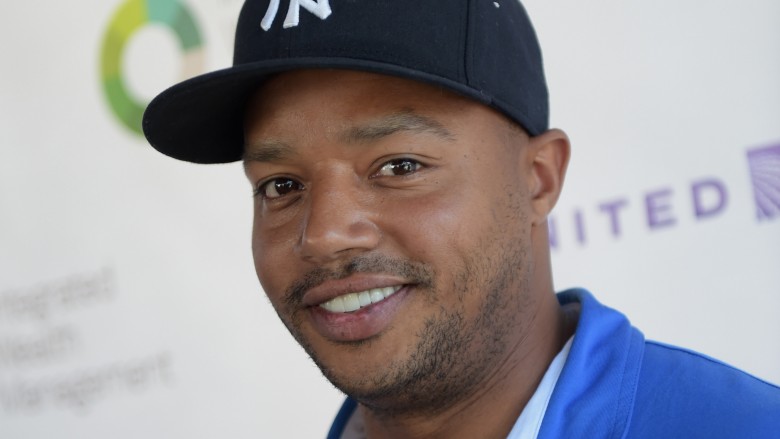 Getty Images
Before Scrubs was officially done in 2010, Faison was cast in a CBS dramedy pilot called The Odds that would've featured him as a Las Vegas homicide detective. His casting in the show put the future of Scrubs in doubt and, although the official line was that it wouldn't interrupt his regularly scheduled program, the show did indeed come to an end the same year.
Unfortunately for Faison, the quick jump might've been a mistake, as the pilot for The Odds was filmed but never picked up by CBS for a full run. Unfortunately, the same stroke of bad luck struck again, when his would-be ABC comedy The Law, which would have featured him alongside Cedric the Entertainer, also failed to get a full order.
He made a cameo in Pitch Perfect
Faison may have become known for his TV work by then, but his brief turn in Pitch Perfect as one-fourth of the nerdy Tonehangers gang reminded everyone of just how funny he is on the big screen, too. His part involved him doing a terrible dance to a terrible a capella rendition of "Booty Work," — while it wasn't the kind of part that would earn him a return spot for any of the sequels, it was still a memorable (and meme-able) moment for him.
Universal Pictures must've liked his work well enough, at least, that he was also cast in Kick-Ass 2 the following year.
He got sued by his talent agent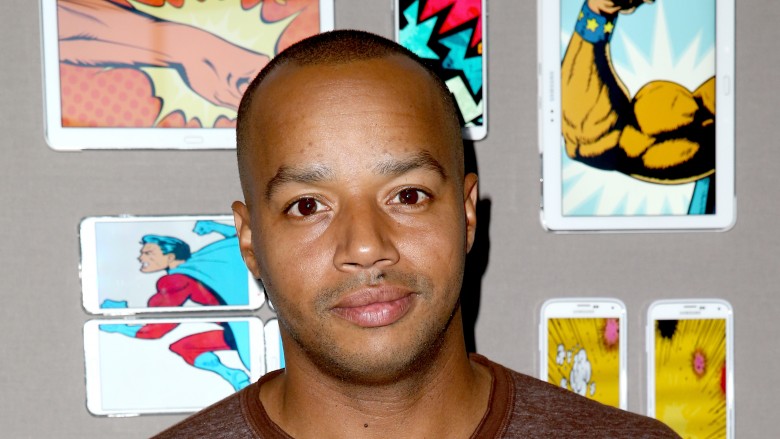 Getty Images
In 2013, Faison had to deal with a publicized legal hang-up, after his reps at United Talent Agency sued him for unpaid commissions stemming from his Scrubs run, and fees paid to him for his defunct comedy pilot The Law. The matter was quickly resolved, as Faison claimed he didn't know he'd owed payment to the agency for those works, but the debacle still got his name in the news for all the wrong reasons.
His friendship with Zach Braff continued long past Scrubs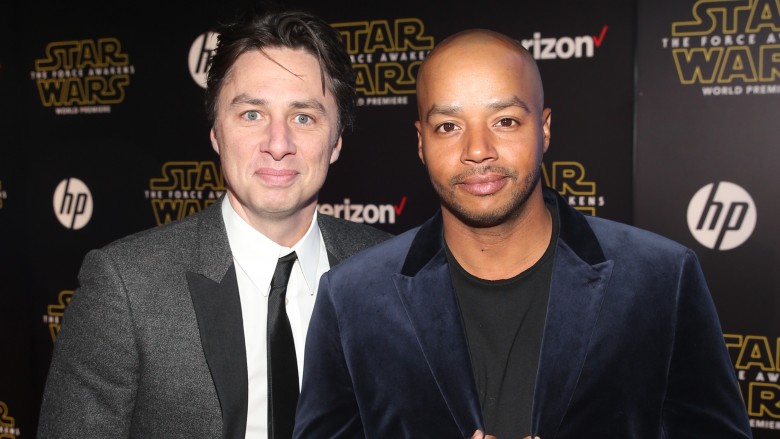 Getty Images
There were a lot of stand-out supporting characters in Scrubs, but there's no doubt that Faison and Zach Braff's epic bromance on-screen is what carried the show. And that hilarious friendship definitely carried through off-screen as well. Even after their nine-year run on the show was done, the two quickly re-teamed for another passion project, as Faison appeared in Braff's crowdfunded directorial effort Wish I Was Here.
"It's always fun working with your best friend," Faison said of their screen reunion. "We have the same sense of humor, so because our sense of humors are so similar, it's easy to make each other laugh and it's easy to tell each other jokes, and I can tell where he's going with something before he gets there." Perhaps it's no surprise then, that when Faison married his long-time girlfriend Cobb in 2016, Braff was his best man.
He quickly landed another long-term TV turn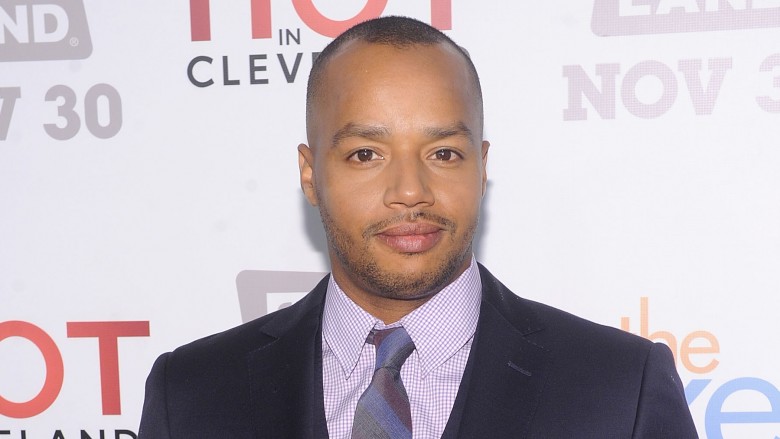 Getty Images
The Odds and The Law were both dead on arrival, but it didn't take Faison long to nab another long-lasting TV comedy. Just a year-and-a-half after Scrubs' series finale, Faison again returned to the boob tube for a moderately lengthy stretch on TV Land's The Exes, a show about a quartet of divorcees who live in New York. While the show was never quite as popular as Scrubs, he did receive a 2013 Image Award nomination for his work on it, and it lasted a respectable four seasons before being shuttered by the network.
He's continued to be heard and not seen, at times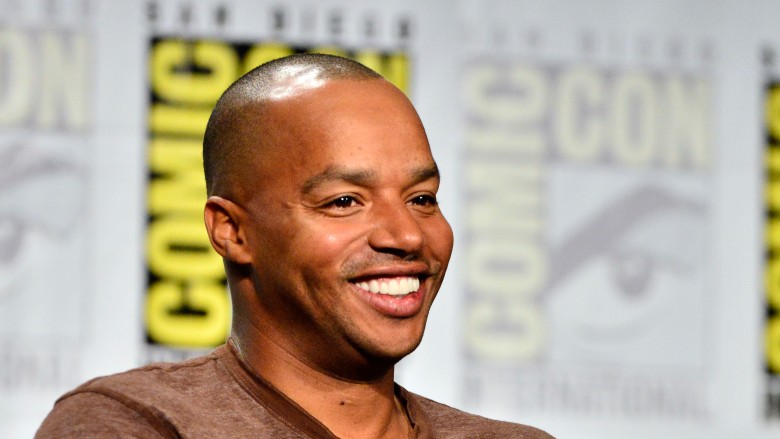 Getty Images
The most consistent work Faison has had throughout his career is in voice acting. Even before and during his run on Scrubs, he'd done a number of voice roles in shows like Clone High, The Boondocks, and Robot Chicken. He's since continued that tradition in steady measure, appearing on kids' programs like Adventure Time and SuperMansion.
All that mic work is steadily paying off, too, as he also nabbed a gig voicing a role in George Lucas' animated Star Wars comedy adventure, Star Wars: Detours.
He's also become a regular on the game show circuit
In 2013, Faison appeared as host for the short-lived TBS hidden camera series Who Gets the Last Laugh? And while that series was practically over before it began, it wouldn't be the last time Faison would nab a hosting gig like this — in 2016, he began hosting Game Show Network's Winsanity.
It's not game shows, either — Faison is also all about games perios, as he also appeared in the cheeky 2011 launch trailer for The Sims Medieval.
He endured a very personal tragedy
Faison's first wife, Lisa Askey, with whom he shares three children — Dade, Kobe, and Kaya — passed away suddenly in 2017, and Faison paid tribute to his ex by sharing the above photo Instagram, writing, "She and I never really saw eye to eye but one thing we did share was our love for our children. RIP Lisa. You raised three beautiful children into fine adults and I am forever grateful for that. May god bless your soul with light and love."
The pair were married for four years, from 2001 to 2005. In addition to the three children he shares with his first wife, Faison is also father to his adult son Sean, from a previous relationship, and his two kids with current wife Cobb, son Rocco, and daughter Wilder.
He's been active with philanthropic work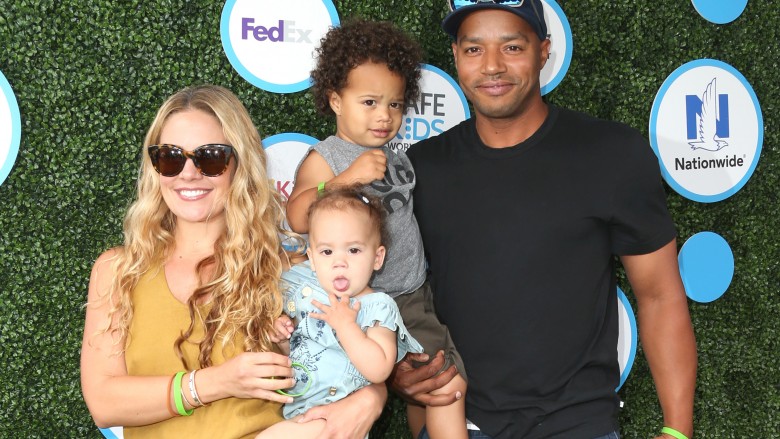 Getty Images
Over the years since Scrubs, Faison has also continued to use his star power for the greater good. In 2011, for example, he and Cobb personally handed out shoes to Los Angeles' homeless. In 2016, he appeared in a Cigna-sponsored PSA for regular check-ups, reprising his status as a memorable TV doctor alongside fellow faux-medical alums Alan Alda (M*A*S*H), Patrick Dempsey (Grey's Anatomy), Lisa Edelstein (House), and Noah Wylie (ER).
Of the Cigna appearance, he told Parade, "I was a TV doctor for a really long time and being a TV doctor is great but you never get the opportunity to try to help save lives. When I researched the message the ad would contain, I realized it was strong: we can save 100,000 lives with preventive care. Who doesn't want to save 100,000 people?" He's also gotten his kids involved in good works when possible.
He's got a couple of new movies in the works
In addition to his forthcoming turn in Star Wars: Detours, he's expected to star in a pair of promising comedy films as well. The first, titled Youth Group, will feature him alongside two of the Baldwin brothers in a flick about recapturing religious faith under abnormal (AKA, "zany") circumstances. The other, Little Evil, will also fall into the spiritual vein, as it surrounds a man who unwittingly married the mother of the Antichrist. Like you do.