Squirrel Girl Might Leap To TV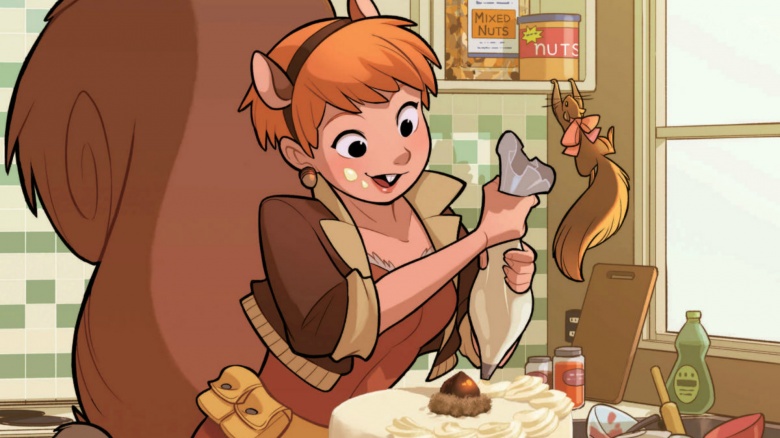 We've been saying Marvel should take a chance on Squirrel Girl in the MCU for a while, and now it sounds like the fan favorite could jump from the comics and onto the screen–just maybe not the big screen.
TVLine reports Marvel is developing a New Warriors comedy series that would put the underrated character "in the spotlight." Although both Marvel and ABC declined to comment, sources said the half-hour series could soon find a home on a cable network or streaming site.
Sort of a junior version of the Avengers, the New Warriors are a team of teenage superheroes like Speedball and Night Thrasher, who first appeared as a group in a 1989 edition of The Mighty Thor, then got their own 75-issue comic book series.
Doreen Green (aka Squirrel Girl) debuted in 1992, but she's a member of her own team called Great Lakes Avengers. Paste points out that she only ever appeared with the New Warriors in an episode of the animated Ultimate Spider-Man series.
Although she's best known for her ability to communicate with all of the world's squirrels, TVLine notes that she also has super-speed and strength to go with razor-sharp wit.
There's no mention of which characters aside from Squirrel Girl would be included in the new series, or anything about the potential cast. However, Anna Kendrick recently told Net-a-Porter that she might be interested. Avengers: Infinity War directors Joe and Anthony Russo told Yahoo! Movies that would be "perfect."
Meanwhile, check out some of our dream castings for comic book characters.