Ben Affleck Says 'There Is No Batman Movie Happening Yet'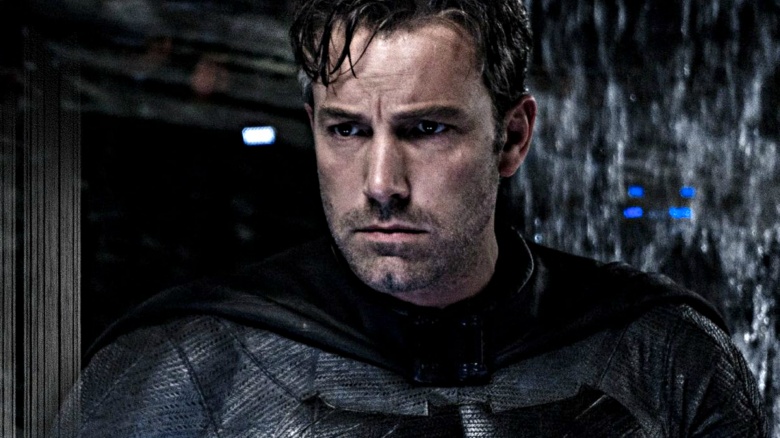 Although that headline is a direct quote, there's a chance it's not exactly what Ben Affleck meant.
In an interview with E! News, Affleck backtracked on just about everything we know so far about the upcoming Batman solo flick he's reportedly writing and set to direct for Warner Bros. and DC Films.
"There is no Batman movie happening yet," he said. "We're still trying to figure it out, you know, get the script and budget and all that stuff."
Affleck and Anna Kendrick, his co-star in The Accountant, were discussing how the rumor mill kicks into overdrive when it comes to news about comic book movies. "The media has a very intimate relationship with that genre of movie," Affleck said. "For some reason that stuff is very contagious."
Although his comments are completely understandable, they're also a little confusing based on what the studio and he himself already revealed about the movie. A few weeks back, DC Entertainment president Geoff Johns told The Wall Street Journal that Joe Manganiello had been cast as Deathstroke in the Batman film, and Affleck shared footage of the actor in costume. Then Warner Bros. CEO Jeff Bewkes said the movie could be just "a year and a half out."
Most recently, Affleck told the Associated Press that he's thinking of calling the movie The Batman, but apparently that's far from an official title. "Someone said, 'What are you calling it?' and I had said, like, back when we were promoting another movie, I was like, 'We don't have a name for it, we're just going with The Batman or Batman movie.' I said that, and everyone was like, 'Affleck announces the title of his Batman movie.'"
He probably doesn't mean to imply that the movie won't ever happen, just that pre-production isn't as far along as previously implied. Still, we probably shouldn't expect it all that soon.
Meanwhile, Kendrick shot down the rumor that she's vying for a role as Marvel's Squirrel Girl. "I mentioned that my brother had turned me onto Squirrel Girl, and it became the biggest f***ing thing. Like, I could've said I was gonna assassinate someone and it wouldn't have been as big a deal."
Watch the interview below, and let's hope the Batman film isn't eventually lumped in with these potentially huge movies that never happened.