Deadpool 2: Cable Will Be Cast 'Very Soon'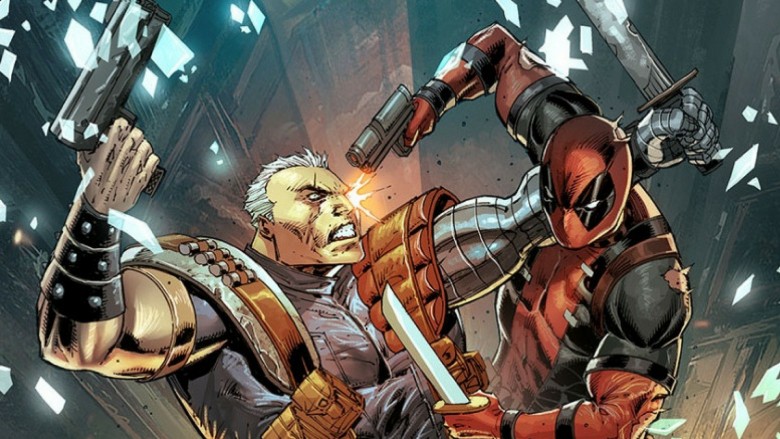 We're getting closer and closer to finding out who will be playing Cable in Deadpool 2. The film's writers, Rhett Reese and Paul Wernick, told ComicBook.com that the studio has a "short, short list" of actors to play the character, with a final announcement coming "very soon."
Cable, a time traveling X-Men and Deadpool's comic book teammate, will play a big role in the sequel, and the rumors surrounding the actor have run the gamut from Stranger Things' David Harbour to Friday Night Lights' Kyle Chandler to Keira Knightley. The important role will likely be a big determinate in whether or not the sequel succeeds, so it makes sense that filmmakers are taking their time finding the perfect person for the character; however, fans are still clamoring to know who will be taking on the part.
According to Reese, the factors that are important to them in finding the perfect Cable are that they be intimidating, deadpan, and scary, able to act as a foil for Ryan Reynolds' over-the-top portrayal of Wade Wilson. Wernick also added that it's important that they find a Cable "who can carry a franchise moving forward," noting that the character will be at the head of the upcoming X-Force movie. This could imply that the studio is looking for someone who is a big name to fill the part.
All of these requirements obviously make for quite a tough casting, but Reese and Wernick promise that, when Cable's actor finally is announced, fans won't be disappointed. "It's a tall task and we have been on the hunt for a very long time," Wernick said. "I think once it's announced, as we get closer, people are gonna go crazy for it."
Fans did get information on who would be playing another important character in the sequel a few weeks ago, when Reynolds announced that Atlanta's Zazie Beetz would take on the role of Domino. According to Reese and Wernick, fans might be able to look forward to casting announcements beyond even just Domino and Cable. "We're gonna go into production in the next couple of months and cast announcements will be coming fast and furious," teased Wernick.
While we wait for Cable to be cast, see who we think should take on the role and why we think Deadpool 2, due out in 2018, will blow everyone away.