Deadpool 2 Writers Talk About Their Plans For Cable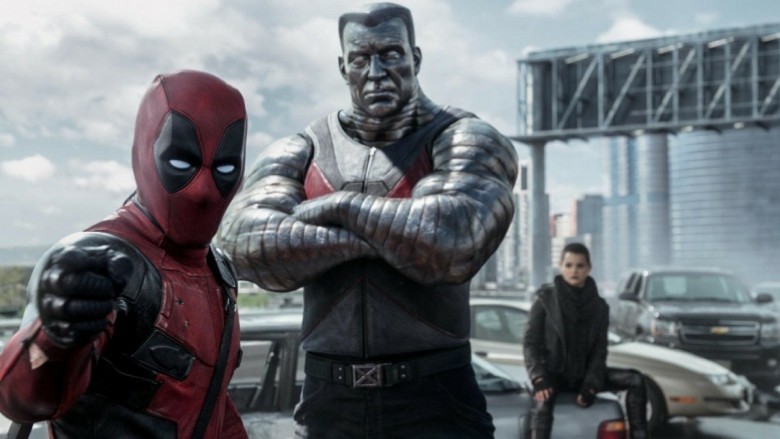 Deadpool 2's writers have big plans for Cable. In a recent interview with Coming Soon, Rhett Reese and Paul Wernick spoke about the introduction of the highly anticipated character, praised new director David Leitch, and talked about what to expect from the upcoming sequel.
According to Reese, the writers are having fun juxtaposing Cable's absurdity and hyper-masculine persona with the slightly feminine way in which Ryan Reynolds portrays Wade Wilson. "I think we'll definitely play into that," said Reese. "That'll come into casting and performance and the character design and his wardrobe and things like that too." Wernick added that they will "probably" include some of the more absurd elements from the comics, although he says he doesn't want to "jinx stuff."
The first look at Deadpool came in a pre-Logan teaser which showed the character struggling to get dressed and abandoning an innocent man in an alley. According to Reese, this is a little too wild to happen in the actual film, but he did say that the sequel will, like the original, dabble in the unexpected. "We don't really like to adhere to any rules in Deadpool," he said. "Even the tone can be more absurd if we feel like it's funny."
The teaser also gave the first introduction to the directorial vision of David Leitch (John Wick, Atomic Blonde) who will take over for Tim Miller in the sequel. Wernick and Reese praised Leitch, saying that he is a "wonderful director with great ideas." "He's really an action savant," Wernick said. "He really makes every other action director look like they're from another era, from an era long ago. We're really embracing that and writing to it."
While the sequel has a new director, Wernick and Reese say that it will still focus on a lot of elements from the original, including the love story between Wade and Vanessa. "It's what we spent much of our last several years doing is teasing out the emotion of the story," Wernick said. The humor and all that is obviously going to be there, so now we're focusing on the emotion and such... Deadpool at the core was a love story and an emotional story, and we wanted to bring the audience to that same place in a different way on the sequel."
Deadpool 2 will hit theaters in 2018. In the meantime, see why we think the movie will blow everyone away.