David Harbour Of Stranger Things Might Play Cable In Deadpool 2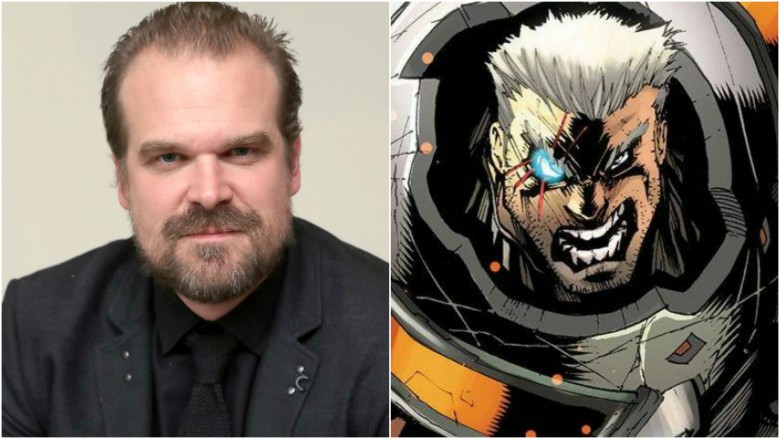 Getty Images/Marvel
We'd like to see Winona Ryder's reaction to this.
According to The Wrap, Stranger Things star David Harbour is on the short list to play Cable in Deadpool 2. Harbour reportedly screen-tested for the role, but there's no word about any deals or negotiations.
In the comics, Cable and Deadpool go way back. Cable, otherwise known as Nathan Summers, is the son of Cyclops and Jean Grey's clone who was transported as an infant to a potential future timeline where he grew up as a warrior. He returned to the present day as an adult with a bionic eye, cybernetic arm, and powerful mutant abilities. It's just the kind of complicated backstory we're sure Deadpool would love to poke fun at.
In 2004, Marvel launched the comic book series Cable & Deadpool, which ran for 50 issues through 2008.
If the rumors about Harbour's involvement are true, it would put an end to a long, contentious search to cast Cable in Deadpool 2. Original director Tim Miller reportedly wanted Kyle Chandler to play the character, and Ryan Reynolds' disagreement on the matter is believed to have been one of the reasons Miller departed the sequel. Since then, the rumor mill has linked everyone from Pierce Brosnan to Russell Crowe with the part.
Of course, Deadpool 2 might just be the beginning for Cable. He's also a member of X-Force, and Fox is currently working on a movie about that team.
We'll let you know when more details emerge. Meanwhile, check out some other Deadpool team-ups we'd pay to see.