American Pickers' Mike Wolfe Reveals What's Really Preventing Frank Fritz's Return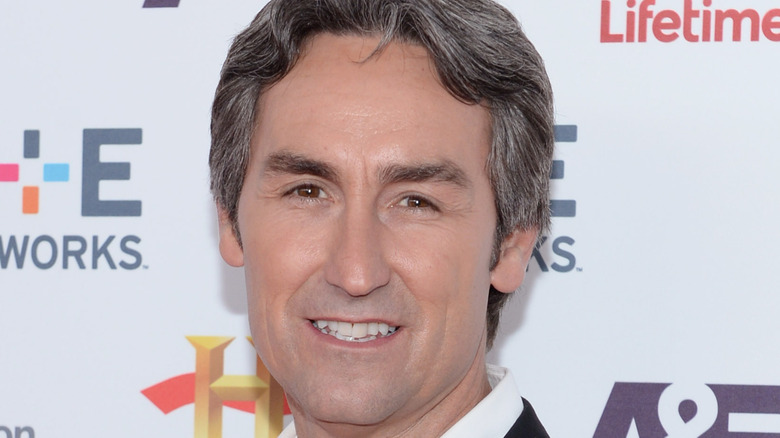 Andrew H. Walker/Getty Images
History's long-running reality show "American Pickers" has been the subject of much media attention as of late, thanks to the reported feud between hosts Mike Wolfe and Frank Fritz. It started making the news after it became clear that Fritz wasn't a part of the show's Season 22, and had in fact not been seen since a seemingly final appearance midway through Season 21. It was eventually confirmed that Fritz was no longer on the show, the latest blow for the former host who has been struggling with alcohol addiction and health issues.
"I would like to come back to the show, but we will see. I was doing it for 11 years, but there is a lot of controversy going on right now," Fritz told The Sun. "It's up to the network whether I come back on the show. It ain't gonna affect me one bit. I didn't leave the show. I finished shooting and then I had a little back surgery and the pandemic came."
"American Pickers" fans have been fuming about the Fritz drama, and rumors of his potential return to the show have been making rounds, even though all evidence points to the contrary. "I will miss Frank, just like all of you, and I pray for the very best and all good things for him on the next part of his journey," Wolfe wrote in a statement that essentially confirmed Fritz's departure (via Entertainment Weekly). Now, Wolfe has elaborated, and his newest comments finally reveal what's really preventing Frank Fritz's return to "American Pickers.
Mike Wolfe says addiction issues are keeping Frank Fritz away from the show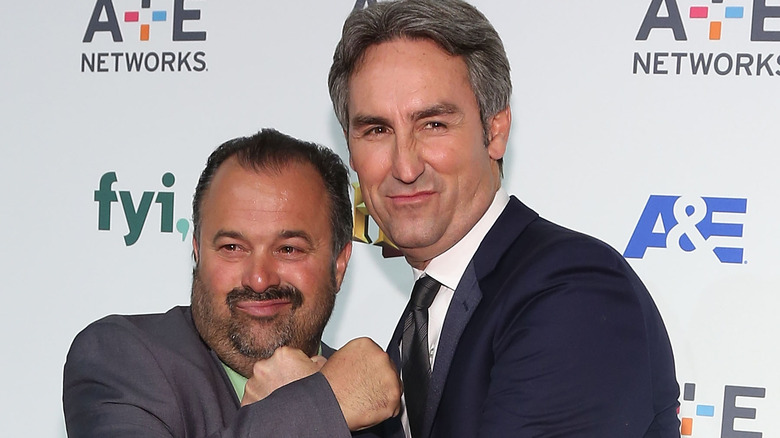 Taylor Hill/Getty Images
Fritz's removal from "American Pickers" and his reportedly cooled relationship with Wolfe have been widely reported, but Wolfe has now told The Sun (via Fox News) that the "feud" between the pair is rather more than meets the eye. In fact, he says he'd gladly welcome his colleague back in the fold, provided Fritz deals with certain aspects of his life first. 
"We all do care about Frank and we want him back on the show," Wolfe said. "I would love to talk with him again, we would absolutely love to, but he just can't get it right." The "American Pickers" host said that Fritz's addiction issues are the thing standing between him and the show. "Frank is just going through a lot personally with addictions. It's unfortunate that he's made decisions that have him the way he is."
"American Pickers" has been doing quite well without Fritz, but the fact that Wolfe would happily welcome a sober Fritz back is a sign that he may not be quite as done with his former co-host as the reports have indicated. Hopefully, this helps Fritz deal with his addiction.
If you or anyone you know is struggling with addiction issues, help is available. Visit the Substance Abuse and Mental Health Services Administration website or contact SAMHSA's National Helpline at 1-800-662-HELP (4357).