American Pickers' Frank Fritz's Rehab Stay Explained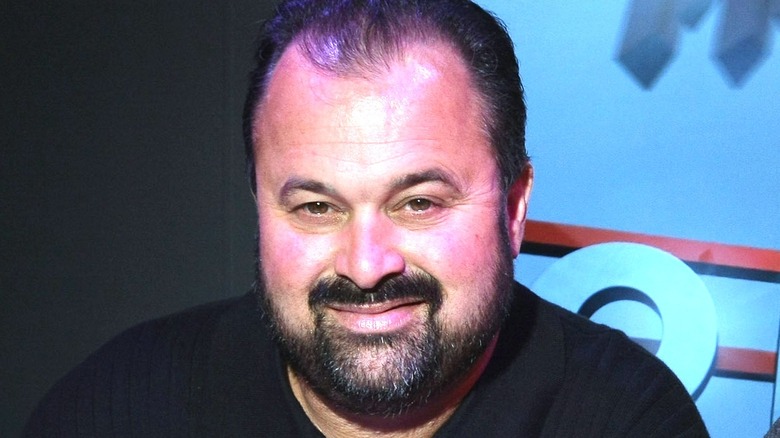 Neilson Barnard/Getty Images
Last September, fans of the History network show "American Pickers" were surprised to find that one of the show's main personalities, Frank Fritz, had appeared in his final episode. Rumors swirled about what happened to Frank, with some wondering if it had something to do with his extensive back surgery or if it was related to his ongoing battle with Crohn's disease.
However, fans finally understood why Frank Fritz is no longer on "American Pickers" when The Sun published an interview with the missing antique buyer revealing that he and Mike Wolfe no longer speak. Beyond that, Frank also divulged that he had sought treatment for alcohol abuse, which brought him to a rehabilitation center in Iowa. Frank has expressed a desire to return to "American Pickers," but told The Sun, "It's up to the network whether I come back on the show. It ain't gonna affect me one bit. I didn't leave the show."
Without a doubt, Frank has had a tumultuous couple of years. So why did he decide that rehab was the answer to his issues, and what did he do to address the challenges he was facing while he was there? Here is "American Pickers" star Frank Fritz's rehab stay explained.
Frank decided to visit rehab because of a family history of alcohol-related illnesses
The former "American Pickers" star was candid in an interview with The Sun about why he decided it was time to seek professional help for alcohol abuse, citing a family history of dependency-related illnesses. Frank said, "I didn't like drinking anymore. My mom was an alcoholic and she died five years ago and it was alcohol-related. My grandfather was an alcoholic and he died. That didn't sit well with me."
Beyond that, Frank decided his drinking had gotten out of control after he split up with his fiancee Diann Bankson. The two went through a difficult separation during which his ex sued him for the negligent operation of fireworks that left her with third-degree burns, all of which occurred after she allegedly caught him having an affair with another woman.
However, Frank told The Sun that Bankson was also having an affair — an accusation that Bankson has denied — which led him to try "to drink her away. I never drank that much before." His excessive alcohol consumption led him to pursue treatment at The Abbey Center, a rehab facility in Bettendorf, Iowa, where he stayed for 77 days.
Frank Fritz made the most of his time in rehab
Upon arriving at The Abbey Center, Frank took an active interest in understanding alcohol addiction. Frank told The Sun, "There was no sitting around watching TV or eating food. You were scheduled out for an hour, then an hour and half, all through the day."
During his more than two-month stay at the rehabilitation facility, Frank said he read a dozen self-help books and approached his visit with a focus on learning as much from the treatment as possible. As is the case in most rehab clinics, Frank was far from alone and was even able to offer help to other individuals who were having problems. Frank now attends meetings regularly, and while he relapsed about a month out of treatment, he has now been sober for nearly a year. Looking back on his decision to seek treatment, Frank said, "It was the best thing for me and I wish I had done it sooner or I wouldn't be in the position that I am right now."
Regarding "American Pickers," he explained, "I'd still like to get back to my job, I miss my friends and my people and being on the road and meeting all those different characters." However, that decision remains in the hands of the History network.