American Pickers Is Doing Better Than You Think Without Frank Fritz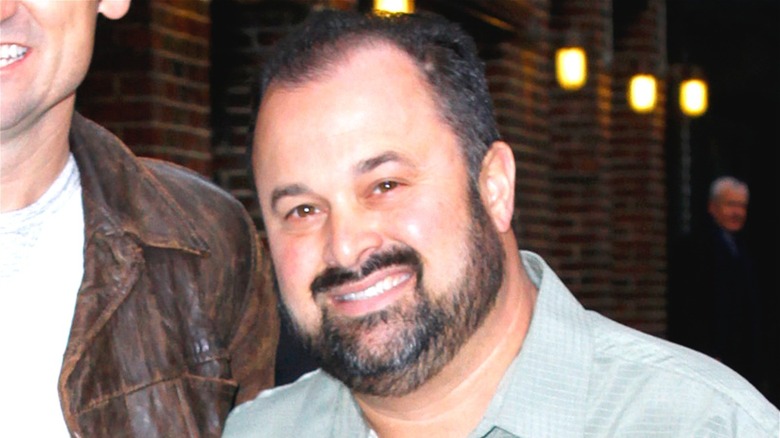 Donna Ward/Getty Images
History may specialize in reality shows and documentaries, but when it comes to the behind-the-scenes madness of "American Pickers," it's all drama.
Fans' worries began when Frank Fritz stopped appearing in new episodes starting on March 2020. He had to undergo back surgery and needed time off to recover, but most assumed he would be back in the saddle in no time. It's been over a year since he's popped up on television screens, and his co-star Mike Wolfe is still all by his lonesome. Fans rightfully wondered what was going on, and that's when it came to light that Wolfe and Fritz haven't spoken to each other in over two years. 
Fritz says he'd like to return to the show at some point, but that doesn't seem likely in the foreseeable future. The controversy has gotten so bad that some fans insist they won't watch the show until Fritz returns. Despite the backlash on social media, it appears more than a few people continue to check out the newest episodes, and the show's actually doing better than it was when Fritz was still on it.
New American Pickers episodes score over 1.3 million viewers
History
Mike Wolfe and Frank Fritz worked together on "American Pickers" since it first aired in 2010. According to Fritz, Wolfe didn't check up on him when he went into surgery, and the two have remained estranged for the last couple of years. As it stands, Fritz's last episode was on March 2, 2020, which drew in 1.28 million viewers (via The Sun). However, segments from the latest season have done much better than that. 
The Sun reports how the July 5, 2021 episode had 1.34 million people tuning in. The July 19 episode saw similar numbers with 1.32 million viewers. It seems as though many people don't mind if Fritz isn't part of the picking moving forward. Of course, the jump in viewership may be all thanks to the behind-the-scenes drama with people wanting to see how the show has changed, if any, with Fritz's absence. The camaraderie between Wolfe and Fritz was a highlight of the series, but it seems as long as there are lost treasures to be found in people's garages, audiences will tune in. 
Fritz exclusively told The Sun that he'd like to get back on the show, even after History fired him. He stated, "I'd still like to get back to my job; I miss my friends and my people and being on the road and meeting all those different characters." If a reunion special comes down the line, you can rest assured more than 1.3 million people will sit down to watch that.