We Finally Understand Why Frank Fritz Is No Longer On American Pickers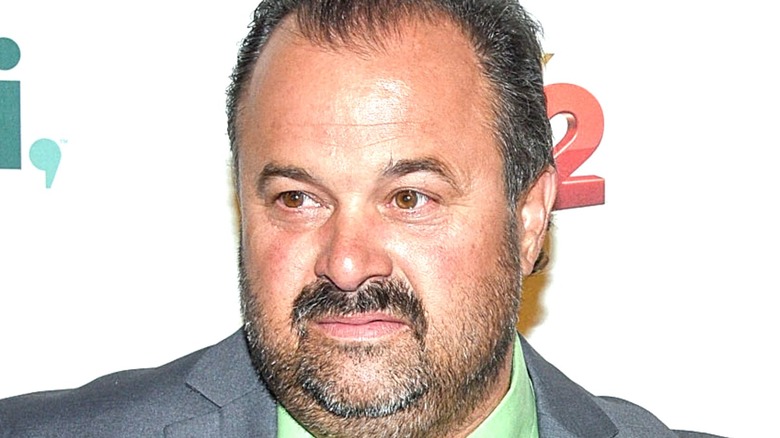 Grant Lamos IV/Getty Images
From 2010 to 2020, Frank Fritz hosted the reality TV show "American Pickers" on the History Channel alongside Mike Wolfe. The series featured the two traveling around the U.S. on what the network calls "a mission to recycle America," which required them to obtain and restore antiques and other forgotten relics while meeting their owners and hearing their stories. Fritz's last episode aired in March 2020, and the show has gone on without him: Its 21st season ended in August 2020, and the 22nd season is ongoing. 
Until recently, the History Channel and the crew behind "American Pickers" hadn't said anything about Fritz's disappearance from the show, leading fans on a Facebook fan page to ask, demand, and wonder about what was going on behind the scenes. Previous speculation and comments from those involved in the series had centered on the COVID-19 pandemic, back surgery, and the state of Fritz's health. 
Thanks to a July 19 interview with The Sun, the mystery of his disappearance has finally been clarified. It turns out there's some truth to the previously announced reasons that explain why he stepped away. "I didn't leave the show," he told the outlet. "I finished shooting and then I had a little back surgery and the pandemic came." However, it turns out there's a little more to Fritz's departure than that.
There appears to be an ongoing feud between Mike Wolfe and Frank Fritz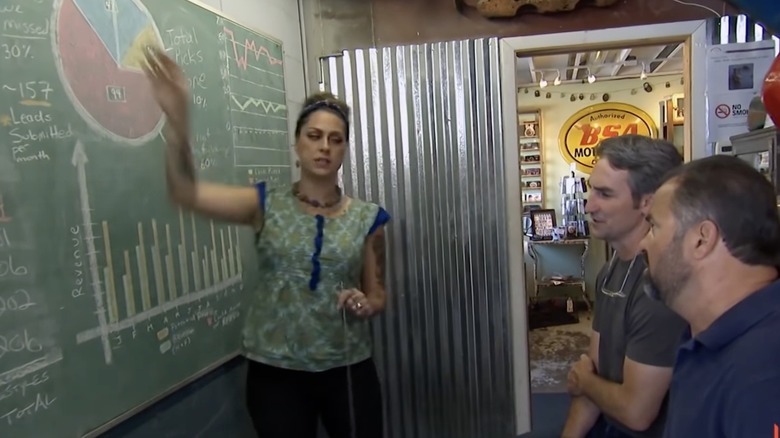 History Channel
In The Sun article, Fritz admitted that he and Wolfe, who have known each other for 40 years and can "finish each other's sentences," have been on the outs for a while. "I haven't talked to Mike in two years. He knew my back was messed up, but he didn't call me up and ask how I was doing. That's just how it is," he told the newspaper, although he did not reveal the exact cause of the feud, if that's what it amounts to. At another point during the interview, Fritz lamented, "I don't know why he's behaving like that towards me."
It's clear, however, that the two have dealt with tensions brought on by the fame they've experienced — Fritz said the show is "tilted towards [Wolfe] 1,000 percent" and that he himself is more of a "regular ol' guy." He hasn't stepped too far out of the spotlight, though. The reality star, who has been open about his battle with Crohn's disease since 2013, made news in the meantime when he lost 65 pounds. 
Despite the long hiatus, he said, "I would like to come back to the show, but we will see. I was doing it for 11 years, but there is a lot of controversy going on right now." However, Fritz also admitted that to resume his hosting duties after not speaking to Wolfe for two years would be "hard." His final word on the matter was, "It's up to the network whether I come back on the show. It ain't gonna affect me one bit."
Mike Wolfe confirmed Fritz's departure on social media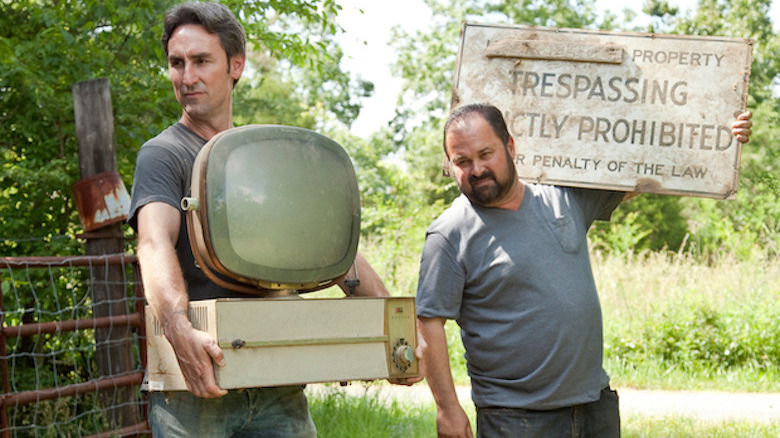 History Channel
Sadly, it doesn't look like Frank Fritz will get his wish. Mike Wolfe himself finally confirmed on July 21 that Fritz will not be returning to "American Pickers." In an Instagram post that obliquely addressed the matter, Wolfe called his former co-host "a brother" and said of his time with Fritz, "The journey that Frank, Dani and I started back in 2009, like all of life, has come with its highs and lows, blessings and challenges, but it has also been the most rewarding." He concluded, "I will miss Frank, just like all of you, and I pray for the very best and all good things for him on the next part of his journey." 
This definitely implies he won't be back, a fact that "sources close to [the show's] production" also confirmed to TMZ earlier this week. There had been speculation that Wolfe wanted to replace his former co-host with his brother, Robbie Wolfe. Talking to The Sun, Fritz himself said, "I think Mike wants to get his brother Robbie in there to replace me." TMZ, however, reports that the show's producers have no plans for Robbie to come on board.
Some fans have said via social media comments that they'll stop watching the show as a result of the removal. Whether that sentiment is widespread enough to affect the series' ratings remains to be seen. For now, the 11th year of "American Pickers" continues to air Monday nights at 9 p.m. ET on The History Channel.