AHS Fans Agree This Is When John Caroll Lynch Was The Most Brilliant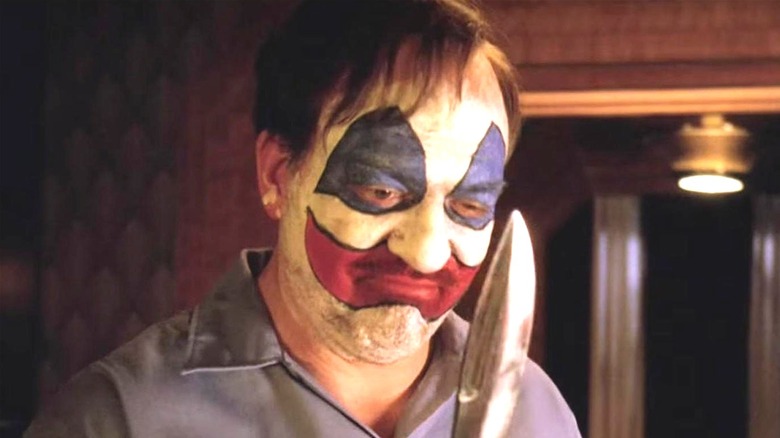 FX
The FX anthology series "American Horror Story" has tackled various terrifying tales, but one thing has remained the same across its nine seasons: the recurring cast. Though some have appeared just once in the franchise, others have been in nearly every season. With these stars taking up most of the roles, fans have grown attached to the familiar faces.
On the show's subreddit, fans often discuss who's returning and who they'd like to see join the franchise. Additionally, they rank cast member's roles and debate who deserves more recognition. A recent thread exclaimed, "Give John Carroll Lynch his MF FLOWERS! The one cast member that puts fear in my heart, especially as John Wayne Gacy."
With appearances in "Freak Show," "Hotel," "Cult," "1984," and the upcoming "Double Feature," it's no surprise that Lynch has become a fan favorite. Ironically, the actor doesn't like watching scary movies and surprised himself by enjoying his characters in "American Horror Story."
However, fans appreciate his often terrifying performances. But when do they think he's at his most brilliant?
Big scares and a bigger heart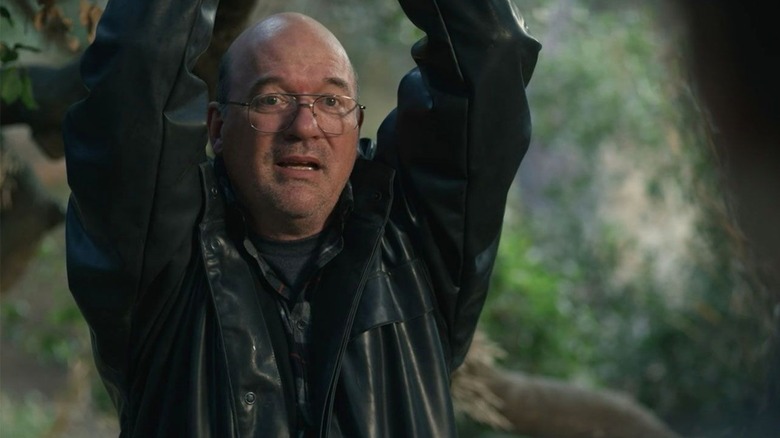 FX
The thread's top comment reads, "Like most actors on the show, its when he's being kind that he reaches another level of brilliant." Fans were quick to agree with this statement, citing his emotionally complex role as the Vietnam veteran-turned-janitor-turned-serial-killer-turned-ghost Benjamin Richter in "1984."
"John Carroll Lynch as Benjamin Richter is probably the best Character arc in all of AHS," said u/Kmic14. Another user added, "I felt so many emotions for Mr. Jingles." Others expressed excitement that he returned for the bite-sized anthology spin-off series "American Horror Stories" and said that Lynch is "underrated" and in need of a bigger role on "American Horror Story."
Some fans were so into the characters that they didn't realize Lynch had portrayed John Wayne Gacy, Twisty the Clown, and Mr. Jingles. "He's just so versatile, like I totally get how you didn't notice it," said the OP. "He literally can turn into a whole new person for every role."
With the unexpected, kind-hearted streak of his "1984" character, who knows what his future roles in the franchise will bring?