American Horror Story's John Lynch Opens Up About His Role As Twisty The Clown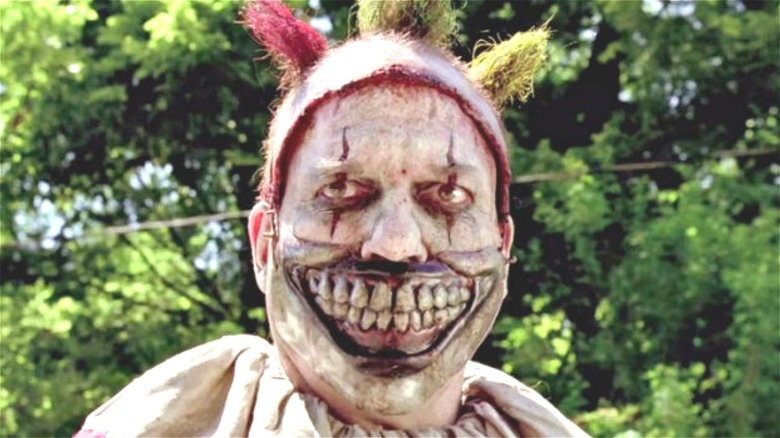 FX
"American Horror Story" has its fair share of terrifying antagonists, but Twisty the Clown might be one of the creepiest.
The character, first seen in "American Horror Story: Freak Show," has been a frightening addition to the "AHS" lore, appearing again in "AHS: Cult." Twisty is portrayed by acclaimed character actor John Carroll Lynch, who has also lent his talents to playing two other villains in the series: the ghost of real-life killer John Wayne Gacy and fictional serial killer Mr. Jingles. Now, Lynch is trying out another role in the world of "AHS," joining the star-studded cast of anthology spin-off series, "American Horror Stories," as Larry Bitterman, a filmmaker whose work has some scary (and deadly) affects on audiences.
Among all of Lynch's impressive "AHS" roles, though, Twisty the Clown might be the most memorable. Recently, Lynch has opened up about his role as the stuff-of-nightmares circus freak, and just how much fun he has playing the bad guy.
Playing Twisty is fun and 'cathartic' for John Carroll Lynch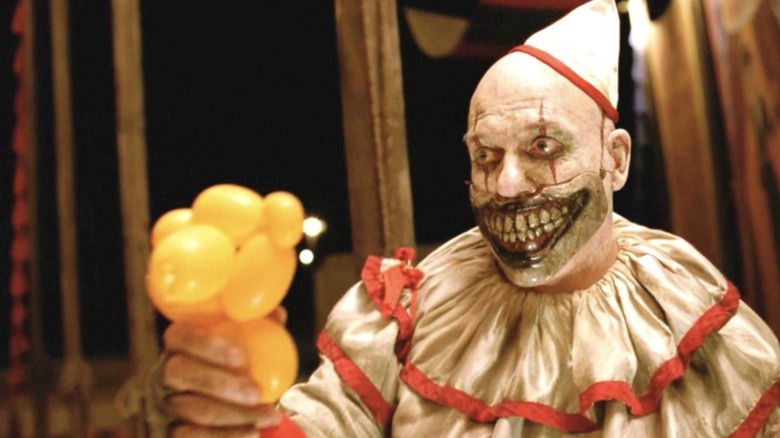 FX
In conversation with Entertainment Weekly, John Carroll Lynch shared that even though he loves playing scary characters, horror isn't his favorite genre. "I enjoy doing ['AHS'], and I'm surprised that I do, because I don't enjoy watching horror, but I apparently enjoy doing it," Lynch said.
He elaborated on how great it is to be part of the AHS community, saying, "The opportunity to work with the quality of actors that I've gotten to work with, and then to be able to work with them again and again and again, that is quite enticing." The recurring cast is a big draw to fans, too, as Lynch observes: " I think that that's part of the joy of the show ...i t gives the audience the opportunity to be thrilled by familiarity and to be surprised by nuance, in a way that is really an exciting part of the way in which the show is built" (via EW).
Of course, it's even more fun and "cathartic" when you get to play the villain. "When I was playing Twisty and I'm stabbing the people in the park with the picnic, what I'm stabbing is a piece of wood. And it's pretty cathartic to be stabbing a piece of wood," Lynch adds. "As long as there's not a real person under there. It feels pretty good."
For fans eager to revisit the horror of Twisty, all seasons of "AHS" are now streaming on Hulu.