The Scream Queen AHS Fans Want To See In The Series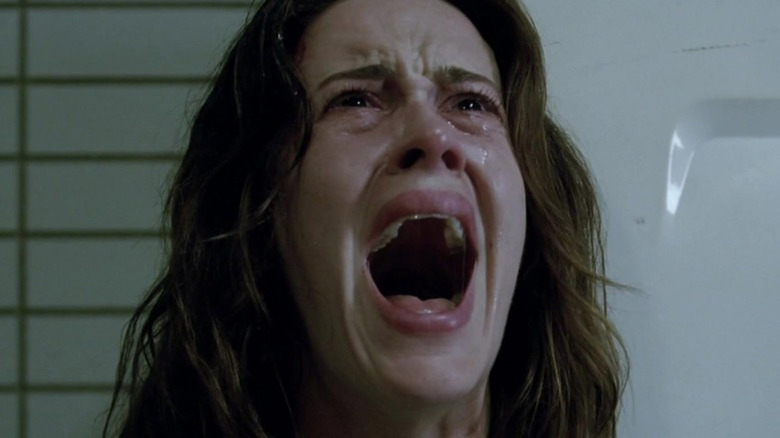 FX
Ryan Murphy is known for two things: somewhat disappointing endings, and using the same actors in every project. Sarah Paulson has been working with Murphy since "Nip/Tuck," Jessica Lange went from "American Horror Story" to "Feud" to "The Politician." And Billie Lourde made it into "AHS" from its thematic spin-off, "Scream Queens." But fans want another "Scream Queen" alum to come into the "AHS" fold: the original scream queen, Jamie Lee Curtis.
Curtis played Dean Munsch on "Scream Queens" two seasons. Predatory toward her male students and vitriolic in her hatred of sororities, Munsch was the main antagonist to Emma Roberts' Chanel Oberlin — besides, you know, the guy trying to kill everyone. In the second season, Munsch ran the hospital where all the murders and sex and sexy murders took place.
Redditors expressed interest in seeing Curtis come over to play in "AHS," but many thought it a long shot. "I'd love to have her on the show but I don't think she will do it," one wrote. "Her film career is having quite the little resurgence at the moment. After Halloween broke records and Knives Out was a huge success, she's been on a roll."
Curtis' connection to slasher classics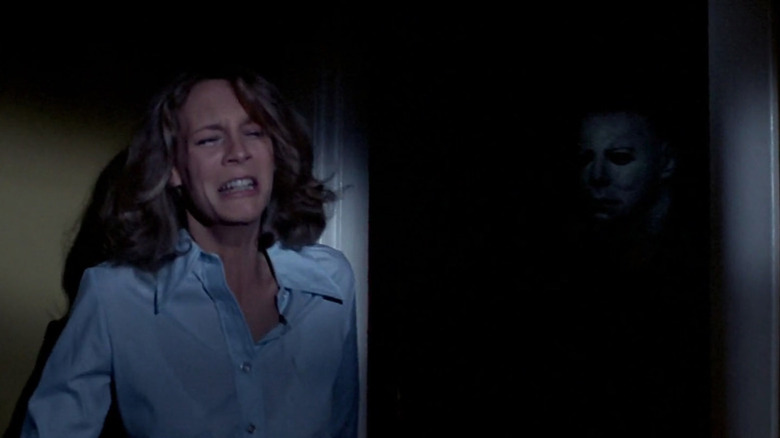 Compass International Pictures
As pointed out on Reddit, Jamie Lee Curtis is currently starring in the "Halloween" revival series. She originated the character of Laurie Strode in the 1978 John Carpenter film. Laurie was one of the first "final girls," the lone virgin to make it out of a slasher alive. The trope was done and done again, sometimes by Curtis herself, until being retired by meta-horror classics like "Scream" and "The Cabin in the Woods."
Curtis achieved scream queen status by reprising Laurie in the "Halloween" sequels, as well as by starring in such horror classics as "The Fog," "Prom Night," and "Terror Train." What's more, her mother is the ur-slasher victim Janet Leigh. Leigh played Marion in "Psycho," and her death scene is still the yardstick by which other slasher kills are measured.
But if Redditors are right, and Curtis is too busy to come to "AHS," there are other scream queens that would connect "American Horror Story" to its predecessors. Linnea Quigley has had scream queen status ever since "Return of the Living Dead." "The Exorcist" star Linda Blair already lent her horror bona fides to a cameo in "Scream." And Jennifer Love Hewitt, iconic '90s scream queen, is already in the Ryan Murphy stable. Hewitt plays a dispatcher on "911," yet another Murphy joint.