The Taika Waititi Improv Supercut We Need To See From Free Guy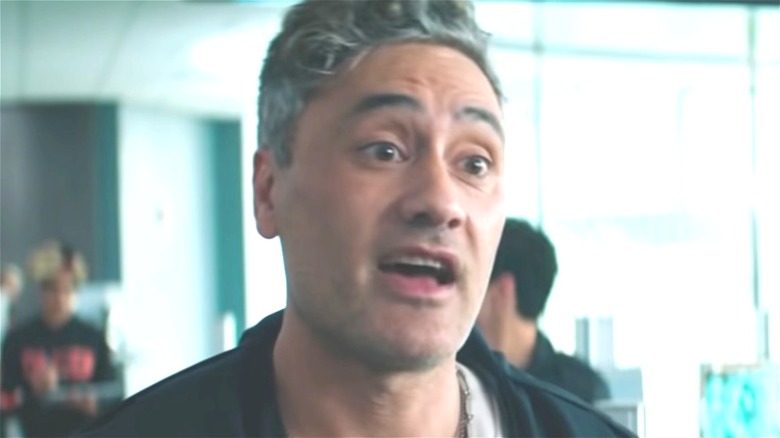 20th Century Studios
Like most films due for release in the last year, "Free Guy" has been hit with numerous delays before sticking with its August 2021 release date. Thankfully, the video game movie is nearly here, and it looks pretty fun. It stars Ryan Reynolds as Guy, a non-playable-character in "Free City" — an open-world video game run by Antoine (Taika Waititi). Guy slowly becomes self-aware, thanks to a program created by developer Millie (Jodie Comer), and he vows to save the game from being shut down by Antoine's company, Antwan. Clearly, the film is riffing off the likes of large battle royale games like "Call of Duty: Warzone" and "Fortnite" — but with a dose of Ryan Reynolds' signature comedy.
During a recent press event that Looper attended, the cast and crew discussed what it was like working on the film, as well as what to expect from all the action taking place inside Free City. Director Shawn Levy ("Stranger Things") briefly explained that it was important to show gaming and game development as accurately as possible in the film, saying, "I spoke with a lot of game publishers, coders, game designers and played and watched a lot of games in pre-production." He noted that it was important to make a movie that anyone could watch, regardless of how experienced they are as a gamer or not.
It's clearly a balance between honoring the community and making it accessible to wider audiences, and a large part of that will come from the actors involved and the comedy it uses. Shawn Levy surprisingly confirmed that there is an improv supercut from fan-favorite actor and director Taika Waititi.
There was plenty of improv to cut down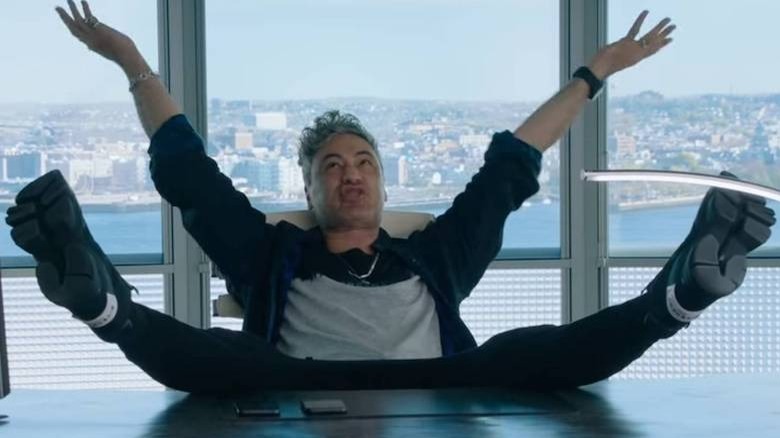 20th Century Studios
The director was clearly dying to talk about the super cut, because he interrupted his own point about the research into game development, saying, "There is a Taika Waititi super cut. Literally I cut... I think it's about 39 minutes long." That's longer than some episodes of television. Maybe 20th Century Studios/Disney should release it onto Disney+ after the film's theatrical debut, as it would be a great way of marketing the film when it's headed for home release.
Anyway, it sounds like a smaller version of the supercut is coming very soon, as Levy also said ,"I forced myself to cut it down to a minute and a half so it could go on social media, days ago." Taika Waititi is always brilliant to watch, and 39 minutes of his improv could be brilliant entertainment. Shawn Levy wants audiences to see the supercut because of how impressive the writer/director/actor is in the footage, saying, "But eventually, it must be shared with the world because it was a level of improv that I've rarely, rarely, rarely seen. "
Hopefully, audiences will love his role as Antoine in "Free Guy" when it arrives in theaters on August 13, 2021.