The Early Reactions To Free Guy Are Here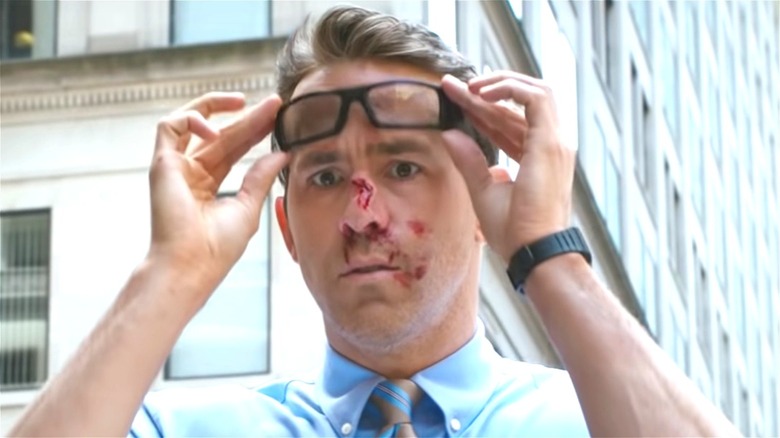 20th Century Studios
Ryan Reynolds has a gift for making people laugh, and he's been using it for decades. Whether you discovered Reynolds from his iconic portrayal of Wade Wilson aka Deadpool or you've been laughing with him as far back as his sitcom days, you know the man is consistently funny.
His upcoming film "Free Guy," which stars Reynolds as a non-playable character in a multi-player online video game who doesn't know he's in a video game, also stems from a very specific sub-genre that has more hits than you might expect — movies about fake video games. Sure, adaptations of actual video games have a patchy history to say the least, but movies about fake video games are a whole other kettle of fish. Check out this list of classics: "Tron," "The Last Starfighter," "Jumanji," and, heck, even "War Games" is technically about how Matthew Broderick thinks thermonuclear war is a video game.
In short, Reynolds is great, and there's a weirdly positive pedigree for movies about fictitious video games; so here's the question — do these two great tastes taste great together?
Reactions from critics are beginning to trickle in on social media, so let's see if "Free Guy" is a winner or if it's game over.
People are calling Free Guy the most fun movie of the year so far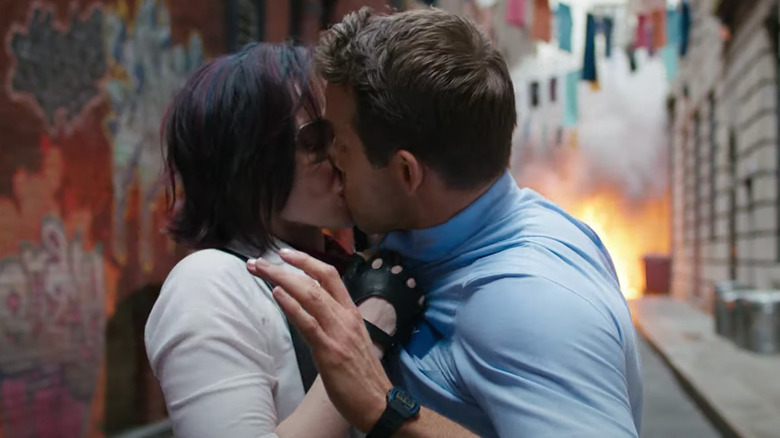 20th Century Studios
Fortunately for Ryan Reynolds, director Shawn Levy, and all of us, "Free Guy" has earned unbelievably enthusiastic and positive responses so far. "Happy to report @VancityReynolds and @ShawnLevyDirect's team up on #FreeGuy is awesome," tweets Collider editor-in-chief Steven Weintraub. "It's a fun and feel good movie that had me smiling beginning to end. Also the movie has a surprise or two that legit made my jaw drop. See it as soon as you can so you can avoid spoilers."
#FreeGuy is the most fun I've had watching a movie all year," tweets We Live Entertainment founder Scott Menzel. "Wildly entertaining & hilarious from beginning to end." Menzel even encouraged folks to make sure they catch it on the big screen, adding, "It deserves to be seen on the big screen, not only for the spectacular visuals but for the plethora of surprises throughout. It's 'Truman Show' meets 'Ready Player One.'"
Mike Reyes from CinemaBlend wrote that Reynolds and Levy "have created a universe that's bitingly satirical & heartwarmingly hilarious." Reyes aligns with Menzel, saying that he wants to see the film again because "there are moments that will absolutely KILL w/ an audience."
Senior Reporter at Collider Christina Radish summed it up when she tweeted, "It's silly, funny, delightfully weird, and just all around made my heart happy."
Critics are raving about the rest of Free Guy's cast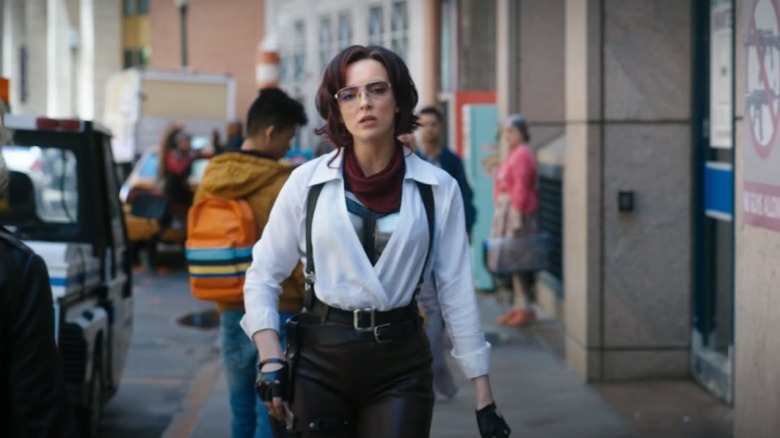 20th Century Studios
Obviously, most everyone thinking about catching "Free Guy" in theaters is on board because of Ryan Reynolds, but it turns out that what makes the film so funny, exciting, and heart-warming isnt just Reynolds himself, but the rest of the cast. Senior Artisans Editor at Variety Jazz Tangcay has a lot to say about the cast. "Taika Waititi is the best bad guy ever," she tweeted. "Take note Hollywood! Get ready to ship Jodie Comer and Ryan Reynolds. Props to Shawn Levy for the best use ever of Mariah Carey's Fantasy!!"
Jodie Comer, who is probably best known for her role as Villanelle on the hit series "Killing Eve," seemed to make a particularly strong impression. "A video game movie that actually makes you feel like you're in a ," tweets Fandango correspondent Nikki Novak, adding "Jodi Comer is a movie star (ahem Marvel)."
"One of the freshest-feeling, genuinely funny, and surprisingly moving big-budget adventure movies in years," tweets Rotten Tomatoes editor-in-chief Joel Meares. Meares was also impressed by the cast, adding, "Ryan Reynolds is great, of course, but watch out for Joe Keery and Jodie Comer. Stars."
"Free Guy" arrives in theaters August 13.