Here's Where You Can Watch Free Guy At Home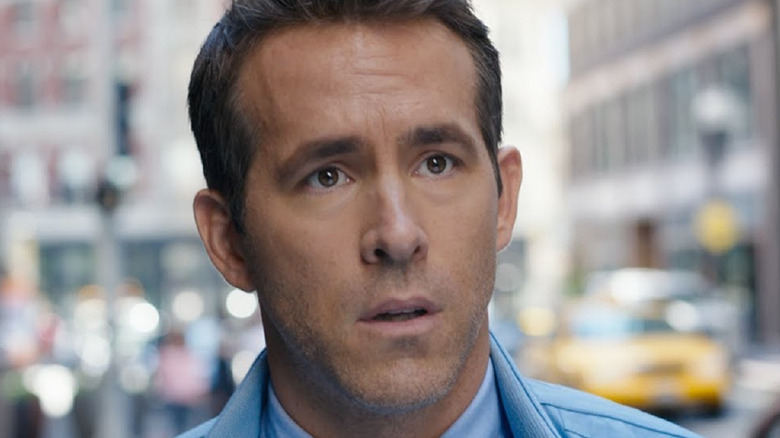 20th Century Studios
In the 20 years since "The Matrix" hit screens, there have been plenty of riffs on its story of one man who discovers that he's living in a simulation. Now, Ryan Reynolds is taking his own spin on the concept with "Free Guy." 
In the film, Reynolds plays a nice, normal guy who works as a bank teller and eventually comes to realize that his life is just background fodder for a violent video game that's happening all around him. Reynolds' character, whose name is Guy, is a non-playable character in the game, and therefore a somewhat unlikely hero for an action movie. 
"Free Guy" was originally supposed to be released in 2020, but it was delayed as a result of the pandemic. Now that the movie is set to hit theaters on August 13, many are wondering when it will be available to watch at home, and whether a trek to the cinema will be required to catch it immediately. 
Free Guy will likely go to either Disney+ or Hulu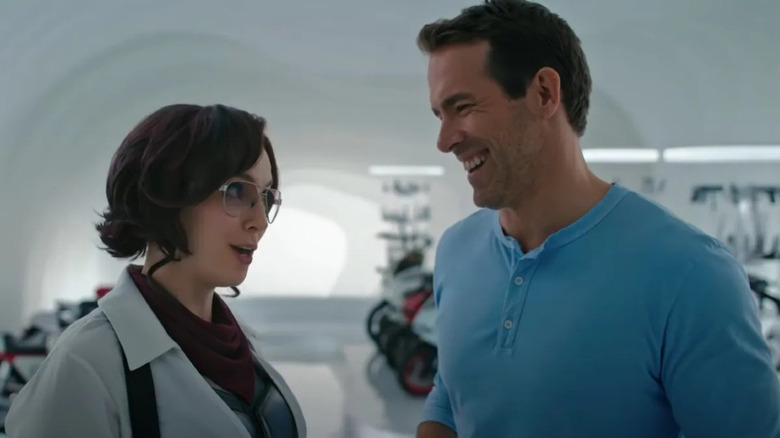 20th Century Studios
Although plenty of movies are being released on both streaming and in theaters, that's not the case for "Free Guy," which will be playing exclusively in theaters when it's first released on August 13. 
However, while "Free Guy" will only be in theaters when it first premieres, the movie may eventually find a home on a streaming service following its theatrical window. The film was produced by 20th Century Studios, which is now owned by Disney, so the smart money is on either Hulu, another Disney property, or Disney+ streaming "Free Guy" when it's eventually available for at-home viewing. The distinction between what's available on Disney+ and what's available on Hulu is a little blurry, but in general, the fact that "Free Guy" is more adult-oriented (it has a PG-13 rating, per IMDb) and the fact that it's from 20th Century Studios suggests that Hulu may be the more likely streaming home for the film. 
When will Free Guy be available to stream?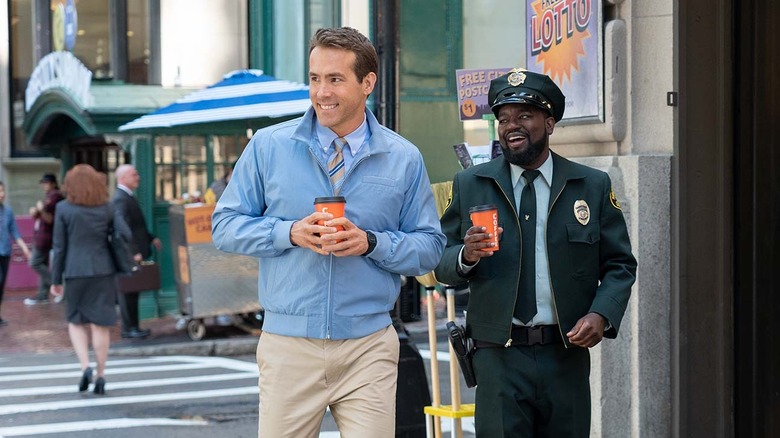 20th Century Studios
Disney has released some of its biggest films, like "Black Widow," in theaters and on Disney+ simultaneously, but Disney CEO Bob Chapek has already announced that both "Free Guy" and "Shang-Chi and the Legend of the 10 Rings" will have a 45-day window where they play exclusively in theaters. That means that the film won't be available on streaming before September 27, but it's also possible that it won't be available for some time after that date. 
That likely depends at least in part on how well "Free Guy" performs at the box office. Reynolds is certainly putting extensive efforts into marketing the movie, and even did a Marvel Cinematic Universe crossover as Deadpool to react to footage from "Free Guy" to boost hype for the flick. Taika Waitit's Korg, who was first introduced in "Thor: Ragnarok," also joined Deadpool for the reaction video. Now that Deadpool is owned by Disney, this is likely to be just the first example of this kind of crossover.