The Forgotten Taika Waititi Comedy You Can Watch On Netflix Right Now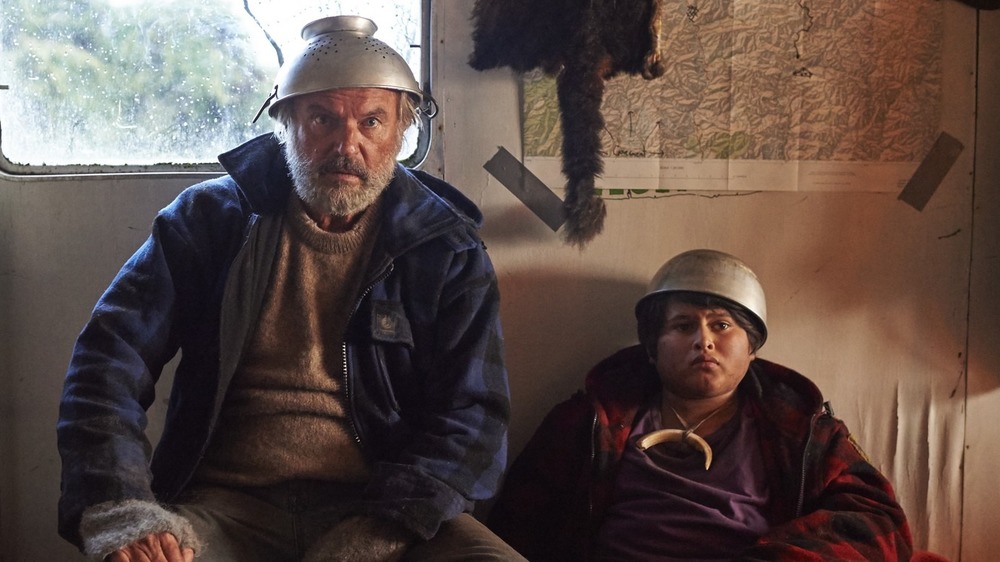 Piki Films/Madman Entertainment
These days, it genuinely seems like the untold truth of Taika Waititi is that he can do no wrong. Whether he's making quirky movies that somehow land a slew of Academy Awards nominations, which was the case for Jojo Rabbit, or in charge of massive blockbusters like Thor: Ragnarok (and the upcoming Thor: Love and Thunder), Waititi understands the balancing act between bathos and pathos. His profile's only set to grow, as he's tapped to direct a future Star Wars movie after lending his voice to the droid IG-11 on Disney+'s The Mandalorian. 
However, there was a time when the name "Waititi" was only familiar to those with an interest in the niche genre of Kiwi comedy. While the New Zealand filmmaker found success with various short films in his native island nation, most international audiences first recognized his name from episodes of the short-lived comedy series Flight of the Conchords. Conchords led to a slew of independent projects, one of which is available for you to stream on Netflix right now.
If you want a better sense of Waititi's strange and compelling comedic sensibilities, then now's the ideal time to check out Hunt for the Wilderpeople. 
Hunt for the Wilderpeople is hilarious, heartwrenching, and always engaging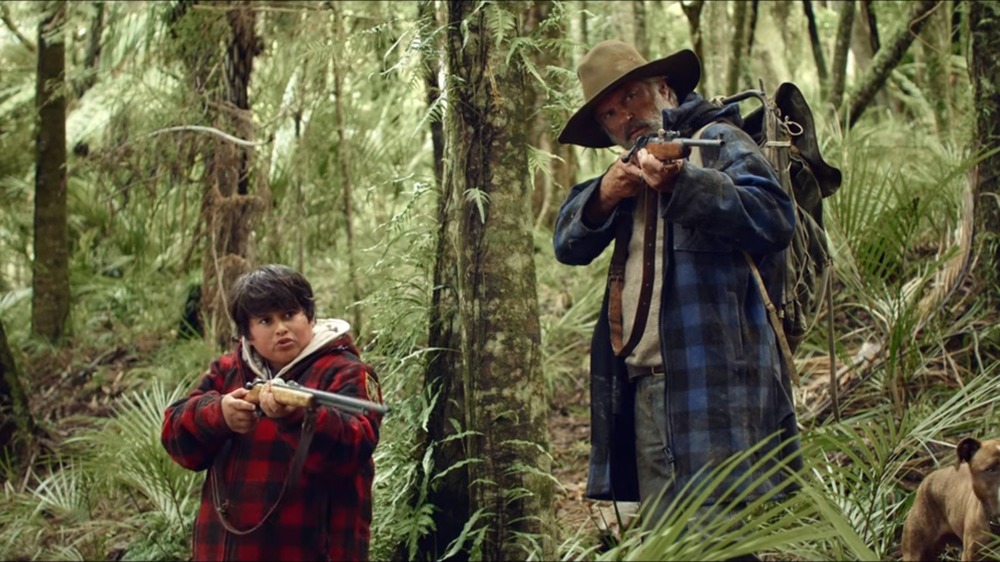 Piki Films/Madman Entertainment
When looking back at Waititi's filmography, it's clear he has an affinity for oddball characters with eccentric personality traits. His 2007 film, Eagle vs Shark, follows a songwriter with a crush on a man who throws parties asking people to dress as their favorite animals. The titular character in 2010's Boy regularly talks to a goat. The result of these unique characterizations is that you instantly remember and relate to them because don't we all have strange things that define us as human beings?
This carries over into his later work with Hunt for the Wilderpeople with Ricky Baker (Julian Dennison), who names the dog his foster mother Bella (Rima Te Wiata) gives him "Tupac" after the rapper. This dog becomes a trusted companion after Bella passes away and her husband, Hector (Sam Neill), states that Ricky's going to be returned to child services. To avoid that fate, Ricky fakes his death and runs into the woods with his dog, forcing Hector to go after them. A misunderstanding results in Hector becoming a wanted man, so the pair head deeper into the bush together, setting out on an adventure where they bond and learn to understand one another a little better. 
Hunt for the Wilderpeople garnered some of the best reviews of Waititi's career, while also helping to launch Dennison's acting career which now includes popular performances in Hollywood blockbusters like Deadpool 2. According to SlashFilm, the movie "has all the makings of a new childhood classic: it's got wonder and adventure and loads of humor, and ultimately winds up on the side of optimism — but it also has moments of genuine tragedy and danger."
Waititi's successfully made the jump into high-concept fantasy projects at this point in his career, so it's intriguing to look back see what he does with a simple, straightforward story about two people learning to depend on one another. It's available now to watch on Netflix, and very much worth your time.