American Horror Stories Star Matt Bomer Weighs In On The Franchise's Scariest Horror Mascot - Exclusive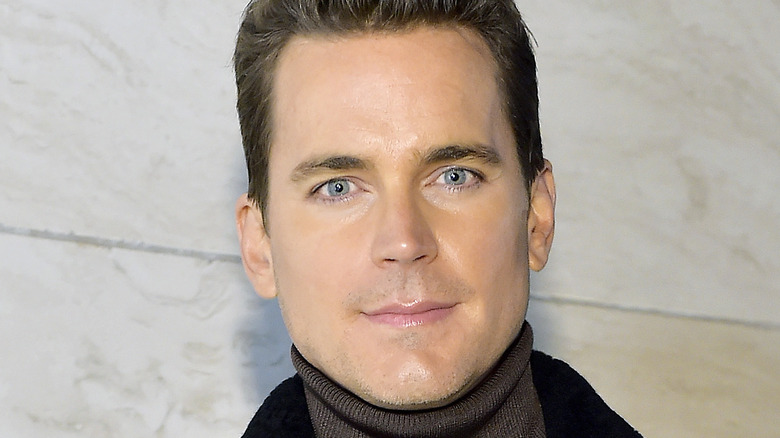 Stefanie Keenan/Getty Images
Rubber Man, Twisty the Clown, Piggy Man — these are just some of the maniacal mascots of the "American Horror Story" universe who have terrorized victims over many seasons of the long-running anthology series. Now, two of them are making welcome little comebacks in "American Horror Stories," the all-new anthology-style spin-off, which premiered on Hulu earlier this month. 
One cast member, who is also making a long-overdue return to the "AHS" universe is Matt Bomer, who was last seen as Donovan in "American Horror Story: Hotel" (in case you need a reminder, he was Lady Gaga's beau with the killer good looks). In the episode entitled "Rubber(wo)Man," he plays Michael, a father who moves his family into the infamous Murder House — and surprise, surprise, his daughter comes into contact with the cursed rubber fetish suit we all remember from Season 1.
This is Bomer's third outing in creator Ryan Murphy's celebrated horror-verse, and during a recent exclusive interview with Looper, he shared what ultimately lured him back to the fray, and expressed his love for old-school horror anthologies.
A Rubber Man, a Piggy Man, and Twisty the Clown walk into a Murder House...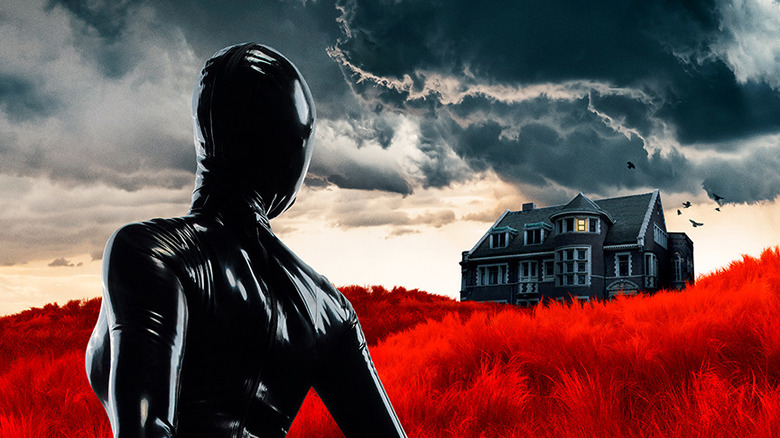 FX
"Well, Ryan [Murphy] had reached out to me back in maybe November and told me that he was going to be doing an anthology series," Bomer told Looper. "I grew up loving sci-fi and horror anthology series like 'Twilight Zone,' 'Tales from the Darkside,' 'Tales from the Crypt,' and — more recently — 'Black Mirror,' and shows like that. It was really intriguing for me, because you get to come in, have some fun, and then go. And then when he told me that it was going to take place in this iconic location that I'd fallen in love with in the first season, I was even more intrigued. And then I knew that the Rubber Man was going to be involved in some way and I thought, 'Okay, this is close to my house. I've taken care of my family the past year and maybe it's time to venture out into the world and have a little "American Horror Stories" fun.'"
The "Rubber(wo)Man" episode alone put Bomer face-to-face with not just the Rubber Man but also Piggy Man, the squealy slasher who was last seen butchering unlucky victims on "American Horror Story: Roanoke." When you include his involvement on "American Horror Story: Freak Show," on which he played a male prostitute named Andy who died a grisly death at the hands of Twisty the Clown protégé, Dandy Mott (Finn Wittrock), this means that Bomer has now had close encounters with three of American Horror Story's freakiest villains. So, who creeped him out the most?
"Between Piggy Man, Twisty, and Rubber Man? It's so funny. I've never done a comparison scale in terms of the horror," Bomer told Looper. "I do think there's something really terrifying about Piggy Man. It's a giant pig head, and he has a butcher knife or a meat cleaver. There's just something so terrifying about it and he's massive, so I would say that was a pretty easy scene to be scared in. But I think there's something really terrifying about the anonymity of Rubber Man. It's almost like a Hitchcockian device. It plays into the fear of the unknown."
"American Horror Stories" is now streaming exclusively on Hulu.