The Internet Is Going Bonkers For F9, And It's Clear Why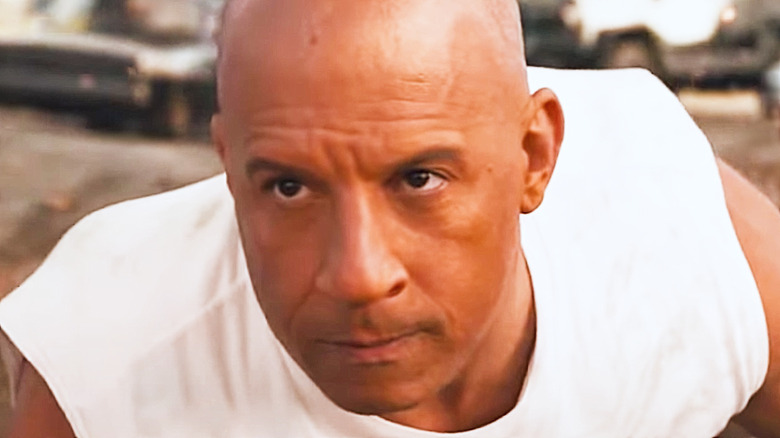 Universal Pictures
"Fast & Furious 9" premiered on Friday, June 25, after a string of bad news in the form of rescheduled release dates. Clearly, absence has only made action fans' hearts grow fonder, since early preview screenings of the clash between the Toretto brothers Dom (Vin Diesel) and Jakob (John Cena) already set an incredible box office record.
If you haven't had a chance to watch "F9" yet, it's high time to take a refresher course on what you need to remember before seeing it. If you've already viewed it, you're probably busy pondering the end of "F9", and what it means for the two final installments of the franchise (per Deadline). Still, regardless of your personal viewing status, you may have noticed that the movie is causing quite a bit of online buzz. In fact, the internet is going absolutely bonkers for "F9," and it's pretty clear why this is the case.
Fans are very, very enthusiastic about F9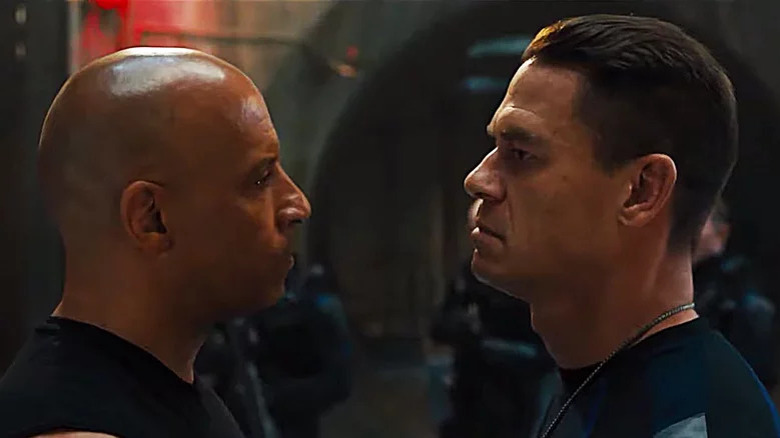 Universal Pictures
The internet is very, very happy about "F9." People have been ready for the happily absurd thrills and spills that they've come to expect from the franchise, and many feel that the latest installment has managed to surpass their expectations.   
"'Fast and Furious 9' has got to be THE most ridiculous film I've ever watched, and I loved every minute of it," Twitter user @DavidDrift enthused. @JoeyDe_ did one better, as they immediately considered seeing the movie a second time: "Also I have never in my life wanted to watch a movie again right after I've seen it until this exact moment. #F9 was seriously that awesome." 
According to @MrJSullivan, "F9" not only surpasses its predecessor, but cements the franchise's position as the best thing out there. "I don't know how to talk about #F9 without spoiling at least some of the experience," they wrote. "So I'll just say this, it's great, better than 8. 'Fast and Furious' is the greatest franchise on the planet."
If that's not enough praise, user @milkyriverbed02 elaborated on the movie's popularity with fans, and noted that the fact that "F9" fulfills the viewers' expectations with gusto is a major part of its appeal. "Just got back from #fast9," they wrote. "Holy s**t it was a blast. This is exactly what you come to expect from the franchise nowadays and it delivers on everything us fans want. At this point these guys are just Marvel with more cars, and it goes f******g insane. this is without a doubt cinema."
It looks like fans think that "F9" has been well worth the wait, and are extremely excited to see Dom and the Family once again — not to mention their latest set of car-themed stunts.