Where Can You Watch Fast And Furious 9 For Free?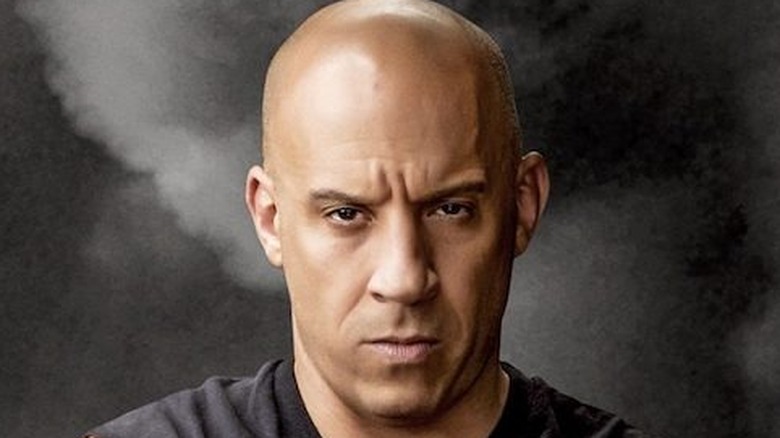 Universal Pictures
In just a few days, the world will finally be able to see the newest "Fast & Furious" franchise installment, "Fast & Furious 9," in theaters. After multiple release date delays, "F9" will roll into theaters on Friday, June 25, delivering to fans the one of the last chapters in this long-running movie saga. Directed by Justin Lin, "F9" will see our favorite family, lead by pseudo-patriarch Dominic Toretto (Vin Diesel), face off against yet another new foe: a shadowy criminal named Jakob (John Cena), who possesses a surprising connection to Dom and his sister, Mia (Jordana Brewster). 
Cena is the newest star to star in the $6 billion franchise (via The Numbers), joining a large crew of returning cast members who have been integral to the "Fast & Furious" story for years. In addition to Diesel and Brewster, the returning cast includes Michelle Rodriguez, Ludacris, Tyrese Gibson, Nathalie Emmanuel, Charlize Theron, Helen Mirren, and Kurt Russell. Oh, and we can't forget about Sung Kang, who, as Han, is seemingly back from the dead – Kang's return has been one of the most hyped (and most pondered) aspects of the "F9" story since the release of the first trailer. 
Between Han's miraculous return and the "Fast & Furious" family battling John Cena's Jakob, "F9" is the must-see summer movie fans won't want to miss. And because "Fast & Furious" fans are no doubt keen to see "F9" as soon as possible, figuring out how to see it is going to be key. For now, we know that there is one viewing option fans won't be able to take advantage of. What might that option be?
Is Fast and Furious 9 available to watch for free?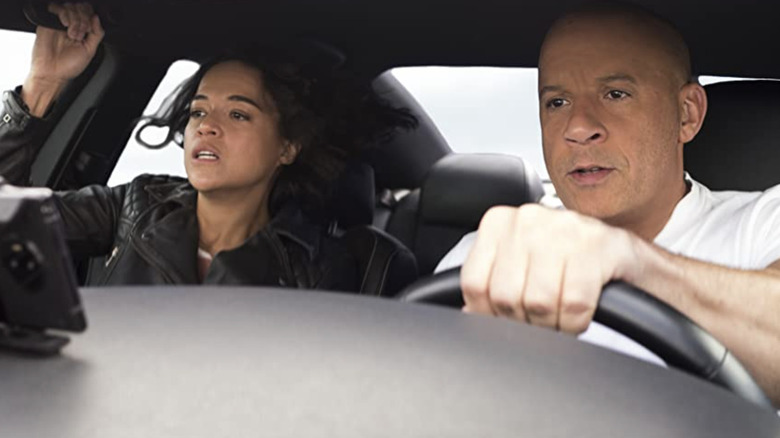 Universal Pictures
Unfortunately, there is no way to watch "F9" for free — and it will likely stay that way for the foreseeable future. 
Currently, "F9" is unavailable to stream, rent, or own because it is only available thanks to theatrical release. The theatrical release windows for new movies vary from studio to studio, but generally, a movie will stay in theaters for two to three months. Given the immense popularity of the "Fast & Furious" franchise and the hopes for big box office receipts for "F9," it's possible Universal Pictures will keep the movie in theaters as long as possible for optimal theatrical turnout. 
Once "F9" leaves theaters, it will head to video on-demand and streaming, with the former option likely becoming available before the latter. Through their preferred video on-demand service of choices, audiences will be able to rent "F9" — and hopefully, the option to rent will be available by late 2021. As for streaming, "F9" will probably head to Peacock, where a majority of Universal Pictures movies end up thanks to the streamer and studio existing under the same corporate umbrella, NBCUniversal. 
It's hard to say exactly when "F9" would become available to stream, but fans could reasonably hope for some time in 2022 at the earliest.