What You Need To Remember Before Seeing Fast And Furious 9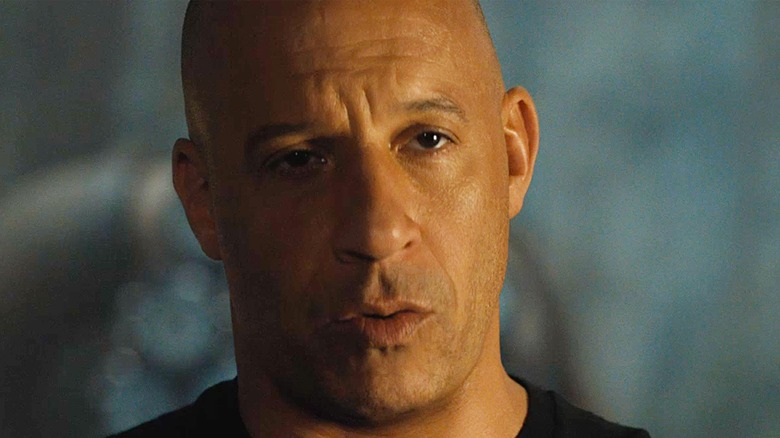 Universal Pictures
It's been four long years since a "Fast and Furious" film has debuted in theaters — the longest gap ever between movies in the franchise. Director Justin Lin revealed on Twitter in November 2019 that filming for "Fast and Furious 9" had wrapped, but due to the COVID-19 pandemic and the closure of movie theaters, the release date was pushed back by more than a year. With an original premiere date of May 21, 2020, "F9" should have been well in our rearview by now. According to Entertainment Weekly, the release was delayed three times, but it was finally locked in for a June 25 premiere after theaters began to reopen. 
With four years gone between "The Fate of the Furious" and "F9," it's easy to forget many of the things that happened in the last installment. Not only that, but it's been a whopping 20 years since the original debuted in theaters back in 2001. That's a whole lot of story to remember, no matter how hard of a "Fast" fan one might be. So we've compiled some of the most important bullet points fans of the series should brush up on before they head back out to the theater to see Dominic Toretto (Vin Diesel) and company defy all odds yet again. So buckle up and hit the NOS as we go through everything you need to remember before seeing "F9."
The Toretto family tree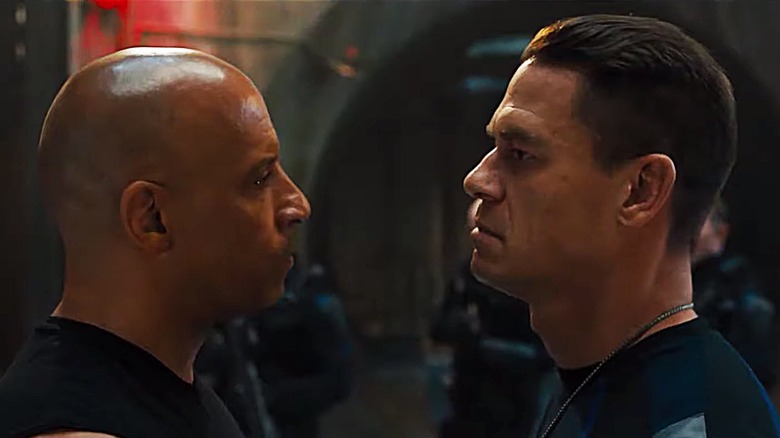 Universal Pictures
The trailers for "F9" let us in on a big secret right away. Dom has a long-lost brother named Jakob (John Cena), and things are not so great between the two. There was never even a mention of Jakob in any "Fast" film before, with Mia Toretto (Jordana Brewster) even noting she only has one brother in "Fast & Furious." If that is true, that would mean Dom is a half-sibling to Mia and Jakob, with the latter two not being related at all. Of course, we don't expect this to be the case.
It's highly likely that Mia's line from "Fast & Furious" doesn't hold water these days, because the introduction of a new sibling likely wasn't in the minds of the screenwriters 12 years ago. Her quote could also have been about how she perceived her family, especially now that we know Jakob is estranged from her and Dom. Perhaps she never saw him as a real brother, which explains why she said Dom was her only one. If this is the case, all three siblings share the same father: Jack Toretto. Although we never saw him, we know Jack died in a stock car race after he was run off the track by another driver in 1989. The matriarch of the Toretto family has also never been mentioned — something fans are hoping to get some clarity on with the introduction of Jakob.
Brian is still alive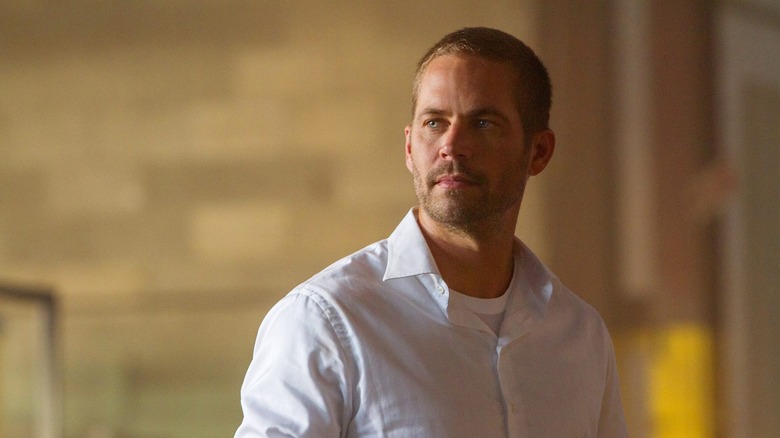 Universal Pictures
Brian O'Conner was absent from "The Fate of the Furious" due to Paul Walker's untimely death in 2013. Despite his tragic passing in real life, Vin Diesel and those involved in the "Fast" franchise vowed not to kill off Brian in the films just to explain his absence. In "The Fate of the Furious," Letty Ortiz (Michelle Rodriguez) suggests that the group doesn't ask Brian and Mia for help in fighting Cipher (Charlize Theron) since they are now parents and living the simple life. Going into "F9," Brian is still alive and well. Director Justin Lin confirmed this when catching up with Entertainment Weekly in April. 
"The fact that Brian O'Conner is still alive in this universe needs to be acknowledged. We're treating "F9" as the first film of the last chapter, and at some point, it is something I think about and how we can really show his presence but in a respectful way," he said. Lin has also confirmed that Brian will have a cameo in the film. Now that Mia is back after missing from "The Fate of the Furious" as well, the explanation for Brian not being in the center of the action will have to hold a little more weight.
Han is supposed to be dead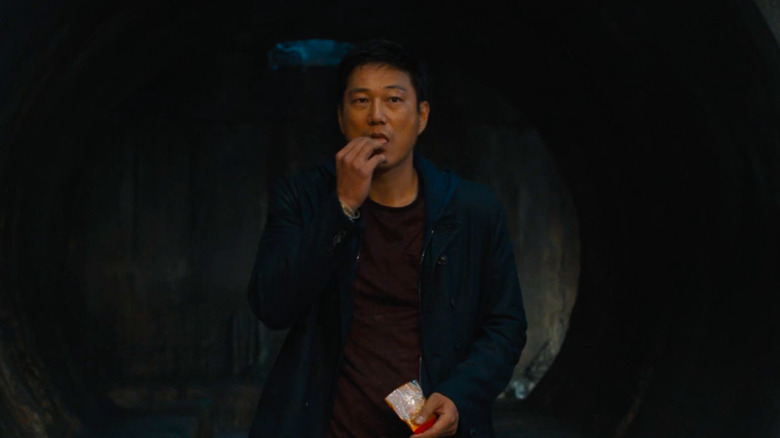 Universal Pictures
We tragically lost Han Lue (Sung Kang) in "The Fast and the Furious: Tokyo Drift" but were treated to the snacking drifter two more times in "Fast Five" and "Fast & Furious 6." The two films debuted after "Tokyo Drift" but chronologically came before it. It was also revealed in "Fast & Furious 6" that Deckard Shaw (Jason Statham) actually killed Han by setting his car on fire after he crashed during a chase in "Tokyo Drift."
However, as revealed in the "F9" trailers, Han is back, and not in any sort of flashback. Given that Shaw is now a protagonist in the "Fast" world and left "The Fate of the Furious" saving Dom's baby and shaking his hand, we can expect a new twist on what happened in Tokyo. Because Shaw didn't kill Han after all, there should be a significant explanation of what happened on those streets after the drift chase in the third film. Han has returned, and Shaw is no longer the bad guy — win, win.
Sean Boswell and pals are still around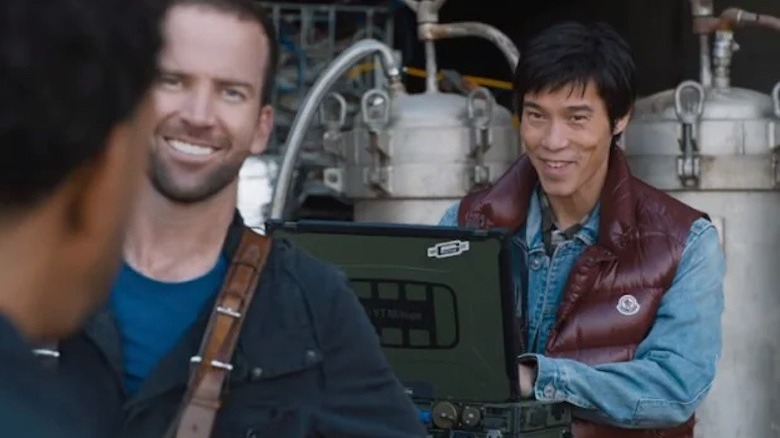 Universal Pictures
Sean Boswell (Lucas Black) was the lead in "The Fast and the Furious: Tokyo Drift" and came face to face with Dom at the end of the film for a friendly race. In "Furious 7," Black reprised his role as the Drift King of Tokyo for a small cameo. The scene took place after Dom and Sean's race, when the latter shared some of the personal items found at Han's crash site. This included a picture of Gisele (Gal Gadot) and Dom's famous silver cross necklace.
It always seemed like this would be the last we saw of Sean, but that's just not the case. In 2013, Deadline reported that Black signed a three-year deal with Universal, which started with "Furious 7." The outlet noted at the time that the actor would be in the next three installments, but he was absent from "The Fate of the Furious." However, his brief appearance in the "F9" trailer confirms he is back yet again, and fans can expect him to show up in at least one of the subsequent sequels, if not both. In the trailer, Sean can be seen with Earl Hu (Jason Tobin) from "Tokyo Drift," talking to Tej (Ludacris) by the rocket car. Twinkie (Bow Wow, aka Shad Moss) is also back with his former gang in "F9," so fans might need to go back and rewatch the third "Fast" flick to get updated on all things Sean, Twinkie, and Earl before "F9" hits theaters.
Cipher is still on the loose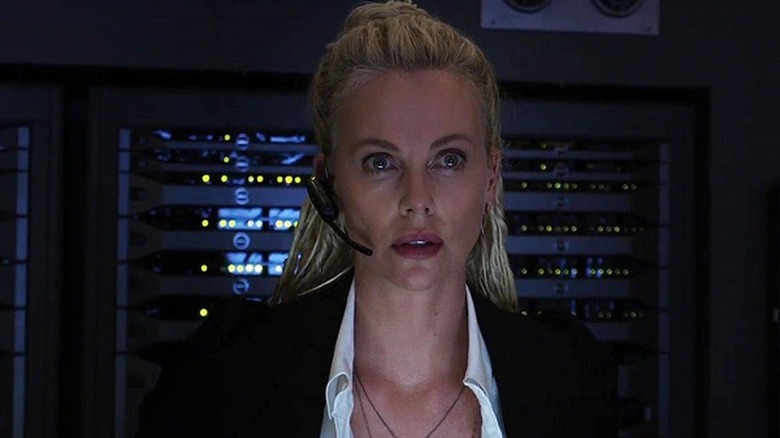 Universal Pictures
The bad guys don't generally get away in the "Fast and Furious" films, but that's just what happened in "The Fate of the Furious." Because it's been four years since its release, some fans might have forgotten that the movie's big bad actually gets away in the end. After the team is able to disable the Russian submarine Cipher hijacks to start a nuclear war, she escapes by skydiving out of an airplane that the Shaw brothers have infiltrated.
While it looks like Cipher is in a cell in the "F9" trailers, fans would be wise to remember she was not captured the last time we saw her. It appears as if she has been caught somewhere in between the two films, and we don't know if we'll see that play out. There are also several shots of Cipher out of said cell, flying the now-famous magnet plane that picks up Jakob's car after he drives off of a cliff. This would also suggest that she has escaped after being caught and jailed — something we suspect wasn't so difficult for the cyberterrorist.
Cipher is the Fast Saga's villain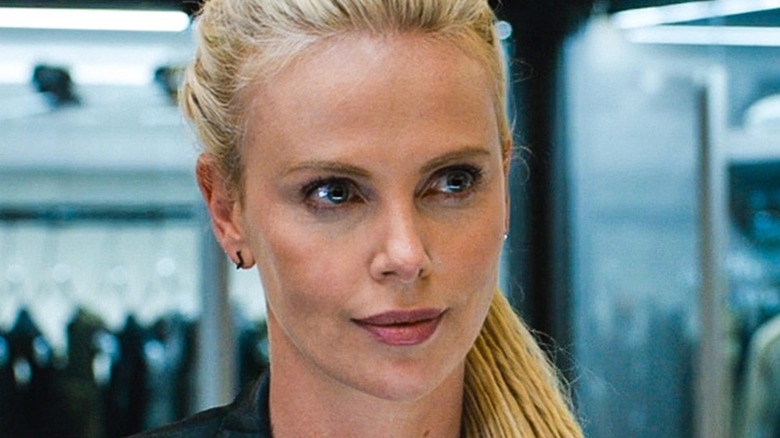 Universal Pictures
If you only watched "The Fate of the Furious" when it first debuted four years ago — or if you just have a foggy memory — you might have forgotten one of the biggest twists of the film. Cipher is actually the looming villain of the "Fast" Saga. It's revealed in the seventh film that the terrorist hired "Fast & Furious 6" villain Jakande (Djimon Hounsou) to kidnap Ramsey (Nathalie Emmanuel) to obtain her God's Eye tech. Cipher also funded Owen Shaw (Luke Evans) in the same film, who used an amnesiac Letty to fight against Dom and her former family.
Cipher's true intentions are still a little unclear at this moment, but she definitely has an issue with Dom given that his crew seems to keep crushing her dreams at every turn. Whether she has some sort of influence on the fallout Jakob and Dom's relationship remains to be seen, but she does appear to be working with the former in some capacity in "F9." We expect a whole lot more from Cipher in the new film, and hope to see how she might have had played a hand in other "Fast" flicks.