F9 Just Set An Incredible Box Office Record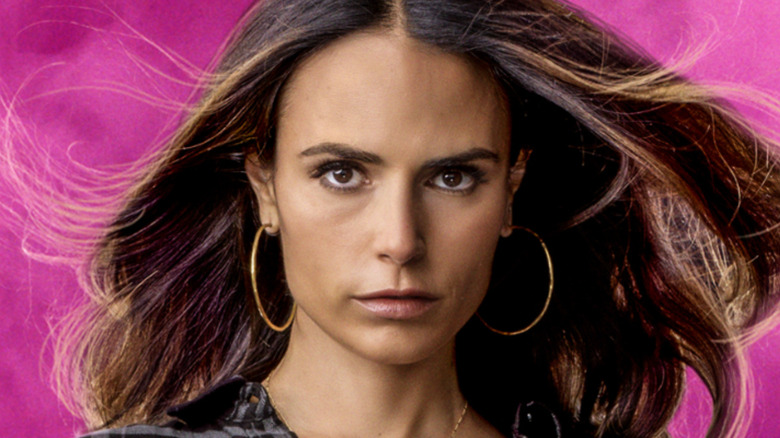 Universal Pictures
The "Fast and Furious" films make up one of the most successful franchises in movie history. Around late 2020, the worldwide gross box office earnings by all "Fast and Furious" entries totaled $5.8 billion, according to Box Office Mojo. That amounts to more than the total amount of money made by the "Lord of the Rings" movies, and by all "James Bond" films, and by the flicks in the DC Extended Universe.
"Fast and Furious" is responsible not just for wildly popular movies, but also the hit song "See You Again" as well. "See You Again" by Wiz Khalifa and Charlie Puth is notable for setting the current world record for most Spotify streams in a day — 4.2 million overall — in 2015, which was the year "Furious 7," the film featuring the song, was released. Of course, "See You Again" famously memorializes Paul Walker, whose starring role in the "Fast and Furious" franchise ended upon his death midway through filming "Furious 7."
"F9," the latest entry in the "Fast and Furious" series, hit theaters stateside on June 25, following a May 19 international release. It took fewer than 24 hours for "F9" to set its very own box office record.
F9 is a certified pandemic hit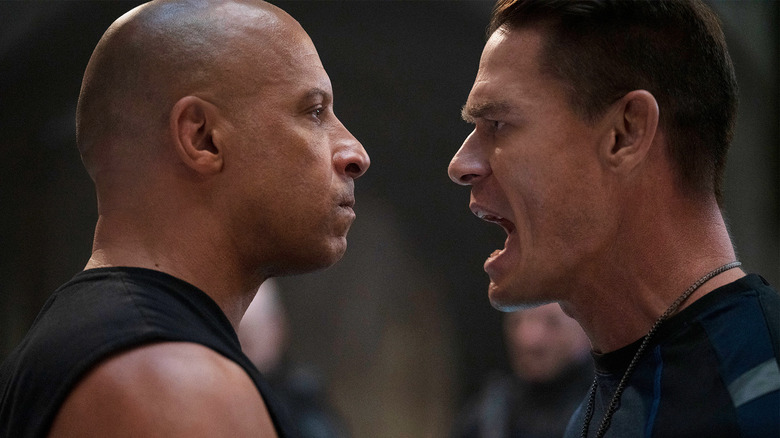 Universal Pictures
According to data shared by the Hollywood Reporter, "F9" earned $7.1 million total in box office revenue during early preview screenings on Thursday, June 24. THR describes this as a "pandemic-era record at the North American box office." This presumably means that "F9" grossed the highest amount of money during its first night of availability in the U.S. of any film since March 11, 2020, when both Tom Hanks announced his COVID-19 diagnosis and the NBA season shut down, effectively marking the start of the pandemic in the United States.
"F9" played in a total of 3,100 theaters for Thursday-night preview screenings. It has since expanded to 4,179 theaters, which is itself another pandemic record: It's the highest number of locations screening a single movie since the start of the pandemic, according to THR.
As a result of its earlier international release, "F9" had already earned almost $300 million by the time it premiered stateside. Deadline reports that the film is now on track to earn between $60 and 70 million during its opening weekend domestically. By comparison, the "Fast and Furious" spin-off "Hobbs & Shaw" earned $60 million during its opening weekend in August 2019, per IndieWire. Since some theaters are still instituting pandemic precautions, thus reducing overall attendance, the fact that "F9" could match the opening-weekend box office return of "Hobbs & Shaw," released pre-pandemic, is noteworthy in and of itself.