Will Netflix Pick Up Manifest For Season 4?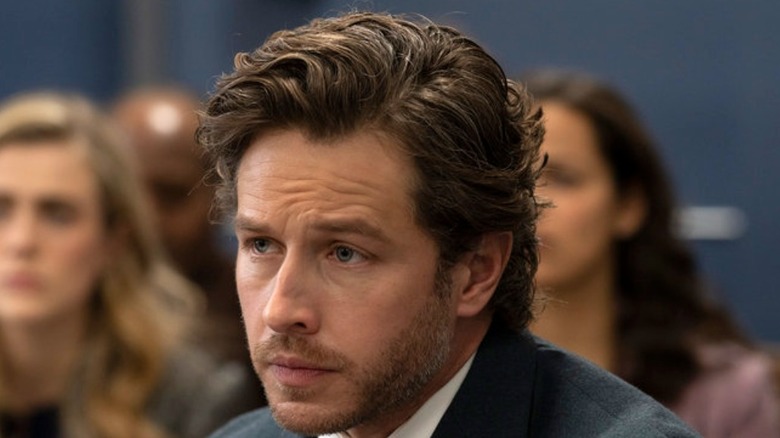 Peter Kramer/NBC
"Manifest," the fan-favorite sci-fi drama starring Josh Dallas and Melissa Roxburgh, is in a curious place right now. NBC, the broadcast network that airs it, canceled it after three seasons on Monday — the same day it was the No. 1 show or movie on Netflix's daily Top 10 chart (it's No. 1 again today, too, according to TV Guide). So, it's in the weird predicament of being more popular than ever, while being freshly canceled, at the same time.
The "Lost"-influenced supernatural mystery drama tells the story of the passengers of Flight 828, which disappeared for five years and suddenly reappeared with the passengers having not aged a day. And not only did they apparently pass through a wormhole, they've also developed "callings," which are voices and visions that tell them about things that haven't happened yet. It's an endlessly twisty drama with characters that fans have grown to care about over the course of three seasons. And it's a serialized show with a six-season plan (per Deadline), which means it's been canceled right in the middle of the story.
However, fans who want to know how the story ends do have hope the show will be back. Nothing is even close to being confirmed, but the fact that the show is so popular on Netflix could bode well for the streamer rescuing it, just like it did with "Lucifer," another broadcast drama that Netflix bought and started making itself. Deadline reports that there have been no conversations between Netflix and "Manifest" studio Warner Bros. about a potential Season 4 yet, but Warner Bros. is likely to try to find a new home for the series, which was the highest-rated show canceled by NBC this season.
Netflix should #SaveManifest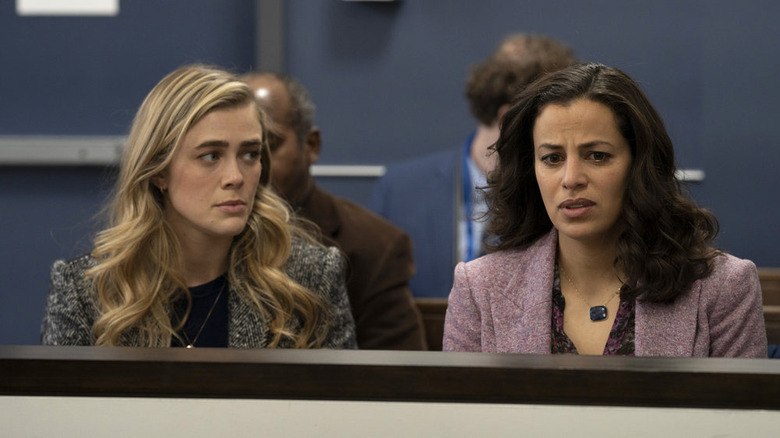 Peter Kramer/NBC
Netflix is famous for picking up canceled shows with strong fanbases that perform well on streaming. Sometimes it works out really well, like with the aforementioned "Lucifer," which aired on Fox in its early seasons but, like "Manifest," is produced by Warner Bros., or the former YouTube series "Cobra Kai," which has become one of Netflix's most popular shows. But sometimes it doesn't, like with the former ABC series "Designated Survivor," which only ran for one season on Netflix. "Manifest" could go either way, but its bingeable serialized format and dedicated following could make it a candidate for rescue. Fans are lobbying streaming services to pick up the series with the hashtag #SaveManifest, and they have the support of creator Jeff Rake, who tweeted that he's "Hoping to find a new home," and stars Luna Blaise, Parveen Kaur, and Ellen Tamaki.
There's also the possibility that Warner Bros. could look at the success of the show on Netflix and decide they want to keep it for themselves, which would mean putting Season 4 on Warner-owned streaming service HBO Max.
To be clear, anything related to "Manifest" Season 4 is pure speculation at this point, but its strong performance on broadcast and streaming makes the chance of it getting picked up by a streaming service seem higher than it does for other recently canceled shows, like the low-rated "Zoey's Extraordinary Playlist," for example. So Manifesters should keep their fingers crossed and their Ben Stone sweaters on.