Manifest Season 4 - What We Know So Far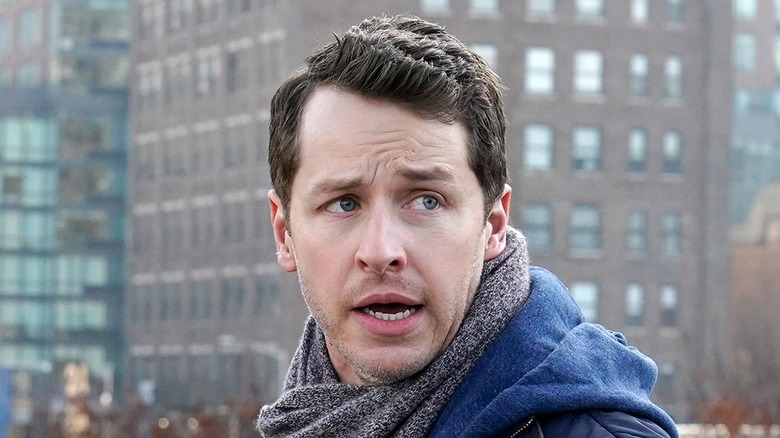 NBC
Now that it has wrapped up its third season, fans of "Manifest" are eager to learn as much as possible about what turns the story might take in a fourth season. The show, which has been airing on NBC since 2018, tells the story of commercial airliner Flight 828, which suddenly reappears after the passengers were presumed dead more than five years earlier. 
For the flight's crew and passengers, the jump in time was represented by a minor bit of turbulence, but as they begin to resume their lives, they discover that a lot has changed while they've been gone. Even as they attempt to restart their existence, the passengers also begin to hear voices and have premonitions about events that have not yet happened. Through three seasons, "Manifest" has managed to keep audiences hooked through a series of twists and turns in its sci-fi story. Now, fans want to know when they can expect the show to return for a fourth season. Here's everything we could find.
Updated July 8, 2011: This list has been updated to reflect news that NBC canceled "Manifest," and Netflix passed on the opportunity to greenlight Season 4.
When is the release date for Manifest season 4?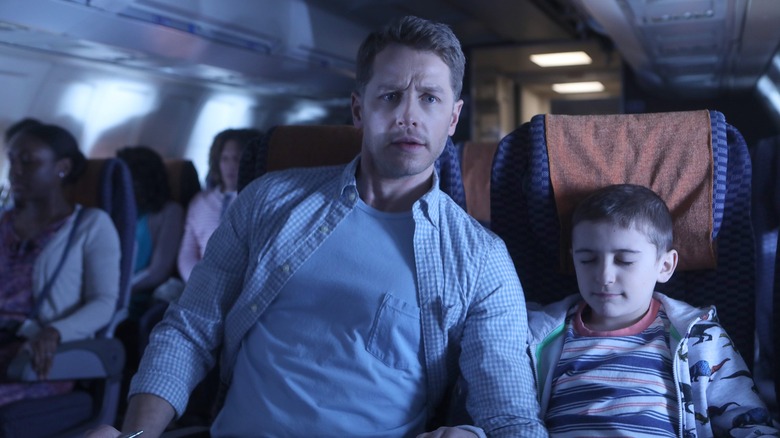 NBC
For a while, "Manifest" Season 4 was stuck in limbo, which is both a thematically appropriate place for the show to be, and a frustrating one considering its reliance on mysteries and cliffhangers. In an interview with Deadline, Channing Dungey, the chairman of Warner Bros. Television Group, which produces the show, said that he was hopeful for an extension of the show: "We would love for the show to continue on NBC," Channing said. "We are still in conversations with NBC and keeping our fingers crossed." That did not come to pass. NBC officially canceled the series, and the fan uproar began.
Considering the success the series found on Netflix, many hoped the streamer might work its resurrection magic and bring the show back for a fourth run, but — somewhat surprisingly — Netflix also passed. As it stands today, the outlook for "Manifest" Season 4 is pretty bleak, but series creator Jeff Rake hasn't completely given up hope. He may even be prepared to wrap everything up with a feature film.
Who's in the cast of Manifest season 4?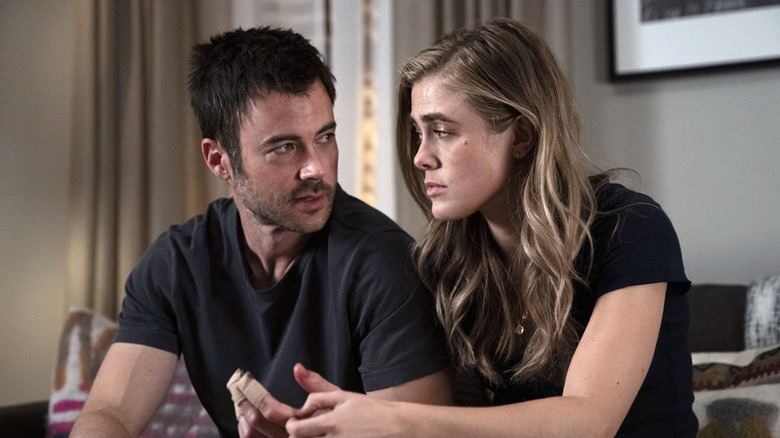 NBC
The cast of "Manifest" has remained remarkably steady through the show's first three seasons. The show stars Melissa Roxburgh, Josh Dallas, Athena Karkanis, JR Ramirez, Parveen Kaur, and Jack Messina. The show also added one major cast member in its subsequent seasons. In Season 2, Matt Long joined "Manifest" as a main cast member, earning and upgrade from the recurring role he had during the show's first season. Holly Taylor joined the cast for the third season as Angelina Meyer, a passenger on the mysterious flight who was held captive by her religious parents after they returned. 
If the show returns for a fourth season, the cast would likely remain largely the same, although it's possible that the show could introduce another new character or two to add to the mysterious web that it weaves. It's also possible that one or two main cast members may decide to leave the series, although none have thus far. 
What's the plot for Manifest season 4?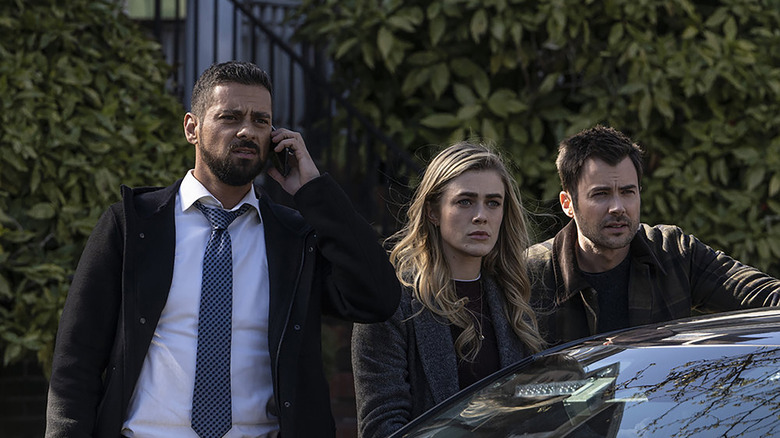 NBC
Season 4 of "Manifest" doesn't have an official plot description, since it doesn't exist, but we do know that showrunner Jeff Rake has a plan to take the series through several more seasons.  "I pitched it, as someone who didn't have a previous serialized show before, with a roadmap and clear chapters along the way," Jeff said during a panel at the Television Critics Association in 2020.
"We don't always know the number of episodes we get per season, so we roll with the punches. But the show wants to be six seasons," he continued. 
As it stands, "Manifest" is just halfway through the run that Jeff envisions for it. NBC has already announced the cancellation of "Zoey's Extraordinary Playlist" after two seasons on the air, and "Manifest" may be the next series to get the axe. If it does, fans may never get the full story of what happened to Flight 828. The best thing to do at this stage is tell NBC directly that we still want more of the show, and before it gets renewed, stream available episodes on Peacock, Netflix, and Hulu.