Lucifer Fans Took Their Dedication To A New Level To Save The Show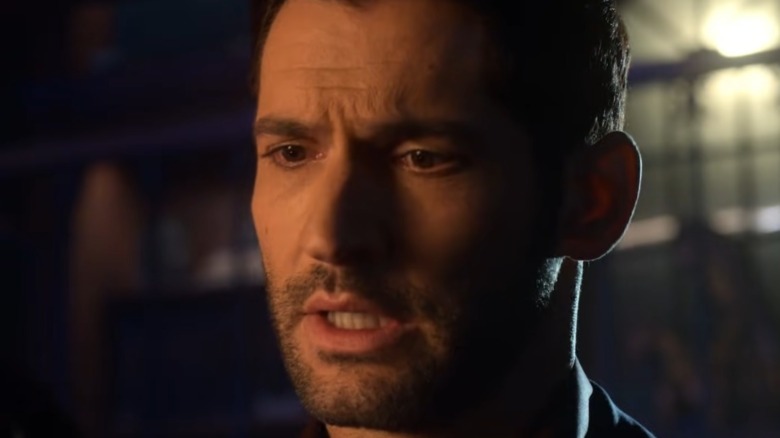 Netflix
Sometimes, fan outpouring on social media can truly make a difference in the life of a movie or television series. For instance, thanks to "Alita: Battle Angel's" passionate legion of fans, the movie got the chance to have a theater re-release a year after it had already premiered. And when "Brooklyn Nine-Nine" was canceled by Fox due to lower viewer ratings, online fan outcry helped the show find a new home on NBC.
"Lucifer," the television series based on the DC Comics character created by Neil Gaiman, is no exception to this trend of a show being saved thanks to fans. The show, which stars Tom Ellis in the titular role, is about Lucifer Morningstar helping LAPD detective Chloe Decker (Lauren German) tackle crime. Via IGN, the series ran for three seasons on Fox before being canceled due to low ratings in 2018. And to add more gasoline to a raging hellfire, the Season 3 finale ended on the cliffhanger of Chloe finally seeing the true devilish face of Lucifer. The series' creators were already planning for a fourth season before it was axed.
Fans immediately took to Twitter in a passionate effort to resurrect "Lucifer." Here's how they went about it.
Netflix picked up the series after it trended on Twitter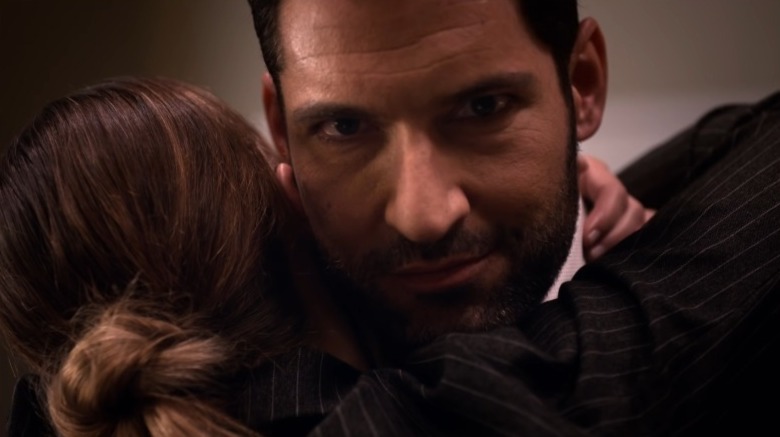 Netflix
According to the Los Angeles Times, fans took to Twitter with the hashtags #SaveLucifer and #PickUpLucifer after the show was canceled by Fox. This resulted in "Lucifer" at one point becoming the No. 1 trending topic on the social media platform with 3.64 million tweets and 5.63 million retweets. As "Lucifer" Executive Producer Ildy Modrovich also told the publication, the series' cancellation revealed just how much fans really cared.
"We're the little engine that could. When we were canceled, I cried in the closet for a couple of hours," Modrovich said. "But it's actually the best thing that's ever happened to us because we found out how people were really connected to the show."
Clearly, this online presence also got the wheel moving on the series landing a new home. Deadline reported that Warner Bros. TV, which produces the series, started shopping it around to other cable networks and major streaming services shortly after the fan Twitter campaign. Amazon and Netflix were two of the big names that showed interest in the show before a deal was ultimately reached with Netflix in 2018. The streaming giant aired a fourth season of 10 episodes the following year.
It then began airing what was supposed to be its fifth and final season last fall. However, the season was split in half, with the latter scheduled to air in May 2021, per Collider. And as The Hollywood Reporter noted, Netflix isn't quite done with the series after Season 5. Netflix announced via Twitter in 2020 that it renewed "Lucifer" for a sixth season — which it promises will really be the last one.