The Most Surprising Death In AHS History According To Reddit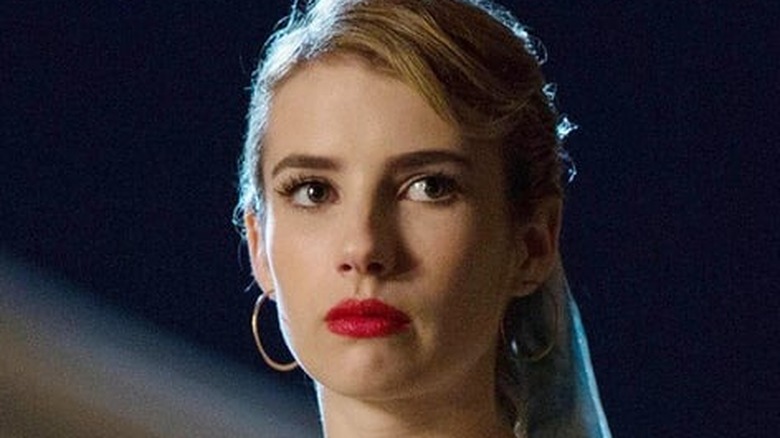 FX Networks
The long-running FX anthology series "American Horror Story" has had many shocking twists and turns over the course of nine over-the-top seasons, ranging from Cordelia becoming the supreme of the Coven to the true identity of Bloody Face. These plot twists have naturally included a lot of death and destruction, with each season racking up a high body count as characters are often murdered, preyed upon, or even kill themselves. Much like "Game of Thrones," nobody is ever really safe on "American Horror Story."
The sheer number of deaths on the horror show recently led to u/Distinct-Art1207 asking fellow viewers in a Reddit poll, "What was the most shocking death in AHS?" There were only five options to pick from, but the Redditors surveyed overwhelmingly agreed on the single most shocking death scene in the series.
Here's the one death on "American Horror Story" that most fans agree they least expected. 
Violet Harmon discovering that she's a ghost hit fans hard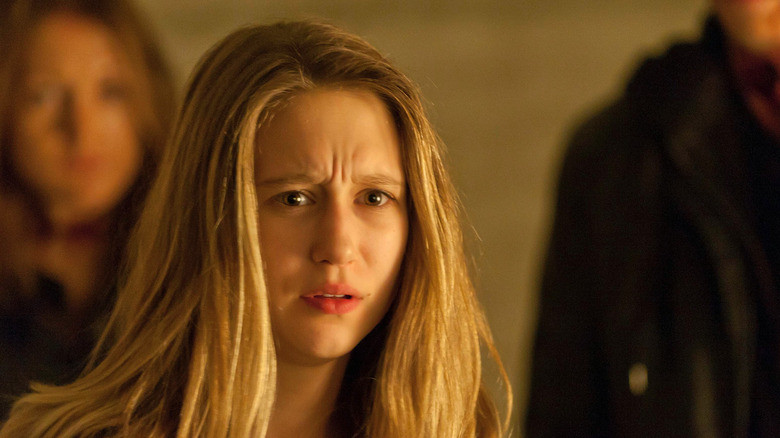 FX Networks
With 713 votes counted for the poll, 376 Redditors ultimately voted that the demise of Violet Harmon in the first season, AKA "Murder House," was the most shocking death in "American Horror Story."
It's a choice that makes perfect sense, as the effect of both the audience and Violet simultaneously realizing that her suicide attempt earlier that season had worked was truly startling. One Redditor wrote that "Nothing in American Horror Story will ever effect [sic] me nearly as much as Violet's body being recovered from the crawl space and Violet attempting to run out of the house, only to wind back right back where she started."
Runner ups included the gruesome death of Maggie Esmerelda in "Freak Show" at 97 votes and Zoe Benson's death in "Hotel," at 86 votes. Grace Bertrand's murder by ax in "Asylum" received 59 votes, while the death of the Countess had a total of 42 votes. Meanwhile, unspecified deaths on the series that were lumped together in an "Other" category received 53 votes, and there was certainly plenty to choose from.
If you're curious yourself, you can currently see all of the violent camp and chaos of "American Horror Story" streaming on Hulu or via Amazon Prime.