How American Horror Story Helped Taissa Farmiga Face Her Fears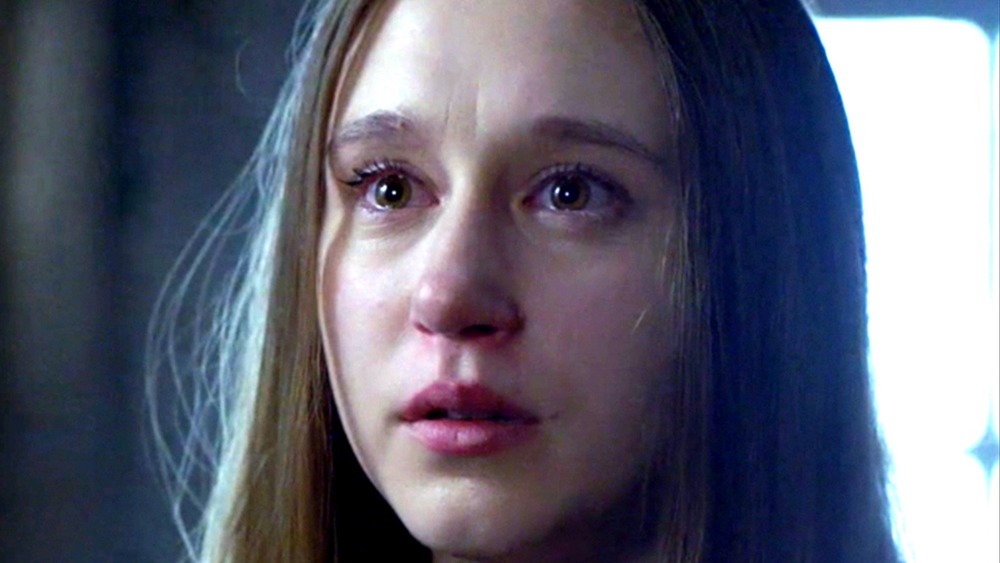 FX
Ryan Murphy's horror anthology series American Horror Story is known for scaring fans to the core, and it turns out the cast is just as scared when they're filming it. When the first season came out in 2011, audiences were shocked by the story and subject matter. Retrospectively titled American Horror Story: Murder House, the story follows the Harmon family — Vivien (Connie Britton), Ben (Dylan McDermott), and their daughter Violet (Taissa Farmiga) — as they move into a beautiful old house in Los Angeles for a fresh start. Instead, they find a home haunted by past horrors and about to be filled with their own. Also starring Jessica Lange, Evan Peters, and Denis O'Hare, American Horror Story: Murder House is often cited as fans' favorite season and the scariest of the series.
For Farmiga, the role of Violet was her first major acting job. At the time, the actress's older sister Vera Farmiga was a rising star in the industry, coming off an Oscar nomination for Up in the Air. Jumping right into the deep end, Farmiga's character Violet goes through a lot of dark things in American Horror Story, including a murder attempt by a group of crazed serial killer wannabes, ghost hauntings, and well, death. Years later, Farmiga opened up about her experience working on the series, explaining how American Horror Story taught her how to face her fears and use those feelings to her advantage.
American Horror Story taught Taissa Farmiga that her fear is an asset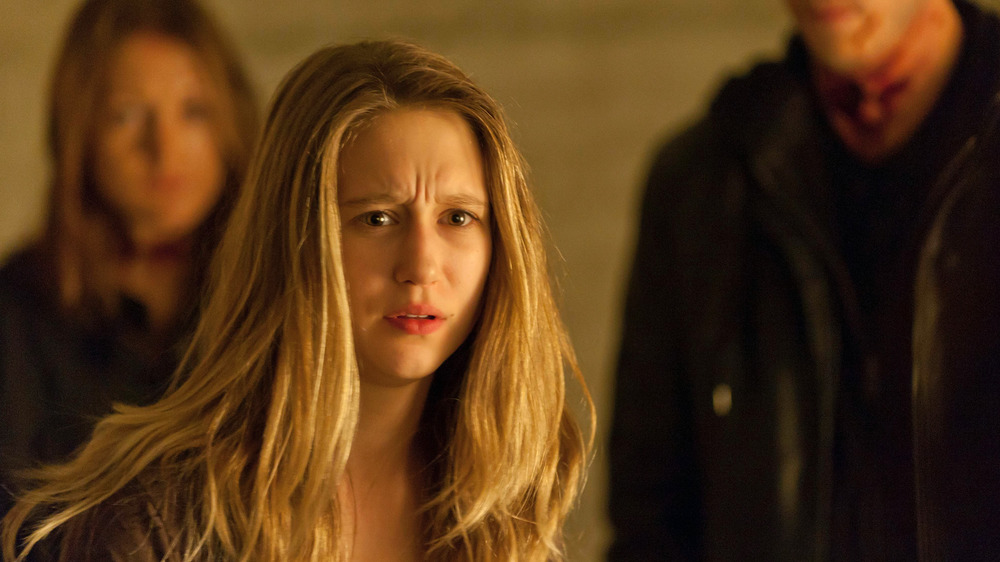 FX
When the first season of American Horror Story: Murder House was released, Farmiga discussed how scary it was filming scenes for the show. Speaking with Interview Magazine in 2011, she admitted, "I get so scared so easily. In the pilot episode there is this very scary scene in the basement. I suddenly became really terrified because of the scenario — like, actual terror running through my body." But instead of letting that fear paralyze her, Farmiga learned how to use it.
American Horror Story taught Farmiga that her jumpy, easily scared nature is a benefit. In an interview with IndieWire, Farmiga said, "when you have to go play these emotions like fear and terror, I realized that comes kind of natural to me." Even if she still doesn't like watching her own show or other horror television and movies, Farmiga's ability to experience real fear so readily and effectively makes her well-suited to the horror genre.
After the first season, the actress returned to the anthology for season 3, American Horror Story: Coven, playing a young witch named Zoe Benson. Farmiga also had a guest role in American Horror Story: Roanoke and reprised her roles as both Violet and Zoe in American Horror Story: Apocalypse, the series' crossover eighth season.
Farmiga's authenticity is why she keeps working in the horror genre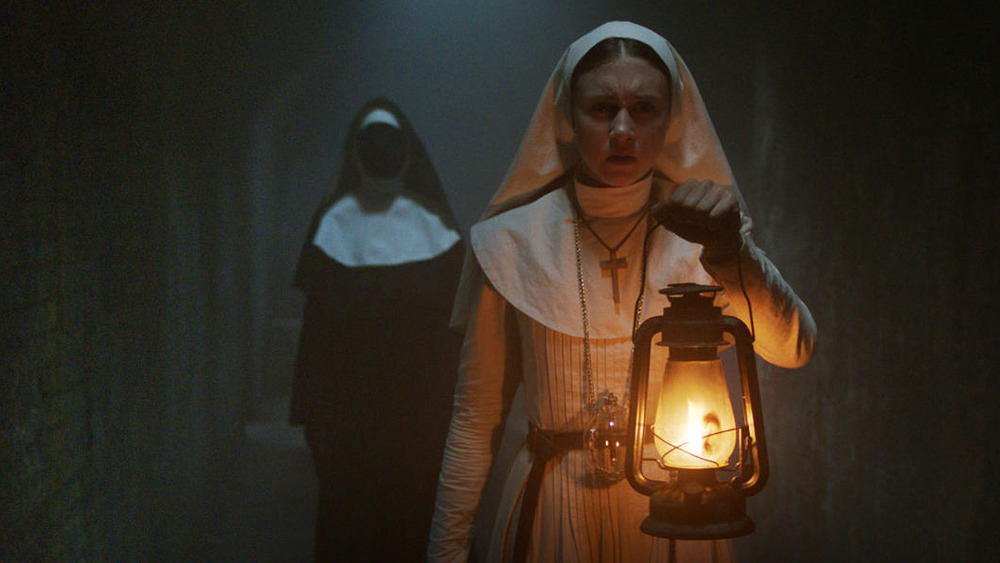 Warner Bros.
Following in her big sister's footsteps, Farmiga has gone on to star in many horror films. Her first step in this direction was a horror comedy called The Final Girls, which came out in 2015, shortly before she joined The Conjuring film universe in the spinoff The Nun. Based on the original films starring her sister as Lorraine Warren, The Nun is set in 1954, following her character Sister Irene, who is sent to investigate strange happenings at the Saint Cartha's monastery in Romania. Irene must face off with a demonic entity called Valak and stop him from possessing someone and wreaking havoc on the world. The events of The Nun lead to the investigation of the Perron farmhouse hauntings that occurs in the first film, The Conjuring.
It seems like none of these experiences have scared Farmiga away from the genre yet, as she keeps working on more and more horror projects. After The Nun, Farmiga starred in another period horror film, We Have Always Lived in the Castle, based on the classic story by Shirley Jackson. Since then, she's also appeared in an episode of The Twilight Zone and 50 States of Fright, the short-lived Quibi horror anthology series focused on horrific urban legends set throughout the United States. Along with that, her most recent project is an indie thriller called John and the Hole. Thanks to the skills she learned on American Horror Story, Farmiga continues to pay tribute to the genre that started her career, and fans hope that she will return to the horror series again in the future.