The Bloody Face Theory That Changes Everything On American Horror Story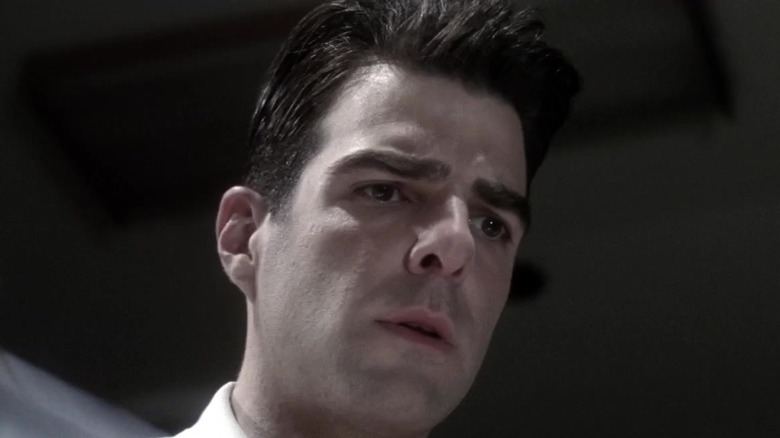 FX
Creator Ryan Murphy has found ways to tie several of the "American Horror Story" seasons together throughout the years. While some are told subtly, the connections sometimes become major plot points. For example, no one (except maybe Murphy) knew when "Murder House" premiered that we would see Tate Langdon (Evan Peters) yelling at his antichrist son, Michael (Cody Fern), seven seasons later for "Apocalypse."
Fans are constantly on the lookout for connections that further explain the "American Horror Story" universe. There's even an often overlooked connection between Season 4's "Freak Show" and "AHS: Roanoke." In the sixth season, is revealed (via Romper) that man-child and killer Dandy Mott (Finn Wittrock) is a descendant of the reclusive Edward Phillipe Mott (Evan Peters). The historian explains that the Mott bloodline died in scandal in Florida in 1953 — a reference to Dandy Mott's death. But one theory involving Season 2 ("Asylum") has fans questioning the accuracy of the historian, and it could mean that the Mott family tree has more gnarled branches than we know of.
Are Bloody Face and Dandy Mott related?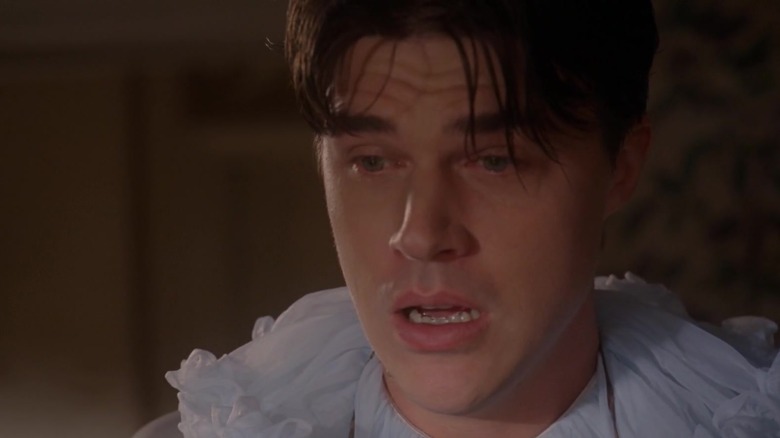 FX
Fans on Reddit have posited the theory that Dandy Mott and Oliver Thredson, aka Bloody Face (Zachary Quinto), are related. The events of "Asylum" took place during the 1960s, roughly nine years after the timeline for "Freak Show." By far the most prevalent supposition is that Dandy and Oliver are brothers who were separated at some point. If the theory were true, it would likely require Gloria (Frances Conroy) to be revealed both as Dandy and Oliver's mother, having theoretically abandoned Oliver at an earlier point. The theory also gives new weight to Gloria's explanation that the Mott family line has a history of mental illness.
The theory also opens the door to reveal more about the origin of both the Mott family and Thredson. We already know the Motts come from a long line of psychopaths, but the killings would also extend to the modern timeline of AHS. Johnny Morgan (Dylan McDermott), Thredson's son, had been actively killing until he died at the hands of his biological mother, Lana Winters (Paulson) in 2012. The last time we saw Lana, she was still alive, barring the reversed events of "Apocalypse."
The writers have not confirmed whether the fan theory is true or not, but with the 10th season entitled "Double Feature" on the way, it's yet to be seen if any past "AHS" characters will return to tell another part of their story.