The Transformation Of Rachael Leigh Cook From She's All That To Now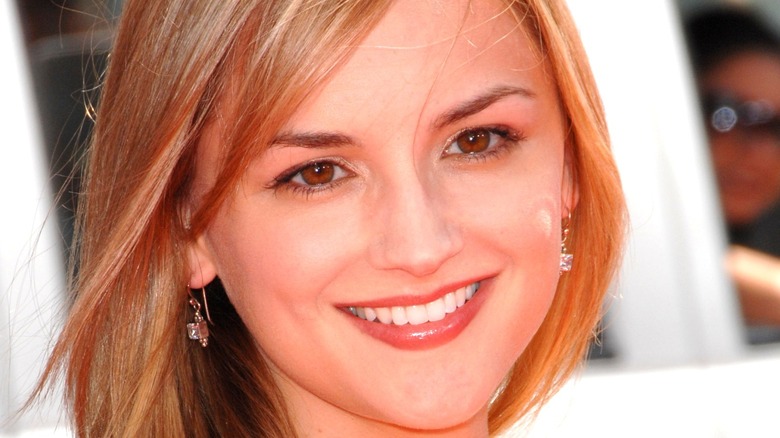 Shutterstock
Actress Rachael Leigh Cook became popular in the '90s when she starred in the hit teen romance, "She's All That." The 1999 film featured her alongside Freddie Prinze Jr., Matthew Lillard, a young Kieran Culkin, and a slew of other recognizable faces. The story itself was a retelling of the rags-to-beauty tale told in Audrey Hepburn's 1964 "My Fair Lady," which itself was an adaption of the 1913 play "Pygmalion," which is yet another adaptation of a classical Greek myth. It's basically adaptations all the way down. For a light teen romance, the story has some deep roots.
Rachael Leigh Cook plays the nerdy Laney Boggs, who transforms into a beauty queen thanks to a bet made by her mean-spirited peers. Laney's reveal, as she descends the stairs in a red mini-dress while Sixpence None The Richer's "Kiss Me" plays became such an iconic scene that it was parodied in the subsequent "Not Another Teen Movie" spoof.
"She's All That" premiered over 20 years ago now, and its star has continued to have a successful career since her teen dream days. This is what Rachael Leigh Cook is up to now.
Rachael Leigh Cook has several new fandoms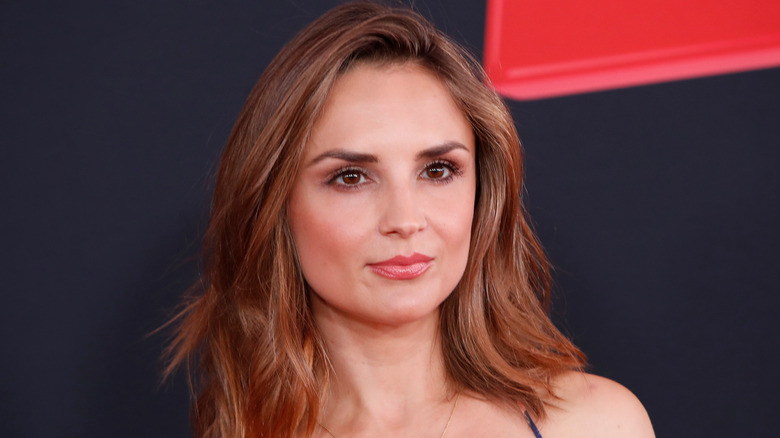 Shutterstock
First thing's first: For those who haven't heard, there is a gender-swapped "She's All That" remake in the works. "He's All That" is currently in production, starring TikTok star Addison Rae, and yes, Rachael Leigh Cook. Deadline announced Cook will play Anna Sawyer, Padget's (Rae) mom. But the multi-hyphenate talent hasn't sat around waiting for a remake to come along. Following the success of "She's All That," Cook gained a different cult following for her role as Josie in the musical film "Josie and the Pussycats."
Nowadays she can be heard voicing multiple parts in the stop-motion animation hit "Robot Chicken," and a number of video game characters for the "Star Wars" and "Final Fantasy" franchises. Like many other '90s stars, Cook has also starred in several Hallmark Channel movies, and has nothing but positive things to say about her experiences. "I love working in the feel-good space," she told Collider during an interview. The 41-year-old gave some insight into the channel's condensed shooting schedules, while she admitted some workdays can feel long, she said they didn't compare to procedurals, a reference to her time on the TNT procedural shows "Psych" and "Perception."
Lately, Cook has ventured into the realm of producing. She produced and appeared in the Netflix rom-com "Love, Guaranteed," (per Deadline), and has executively produced six Hallmark films as of this writing. Look for her to come full circle in "He's All That."