Live-Action Final Fantasy TV Series In The Works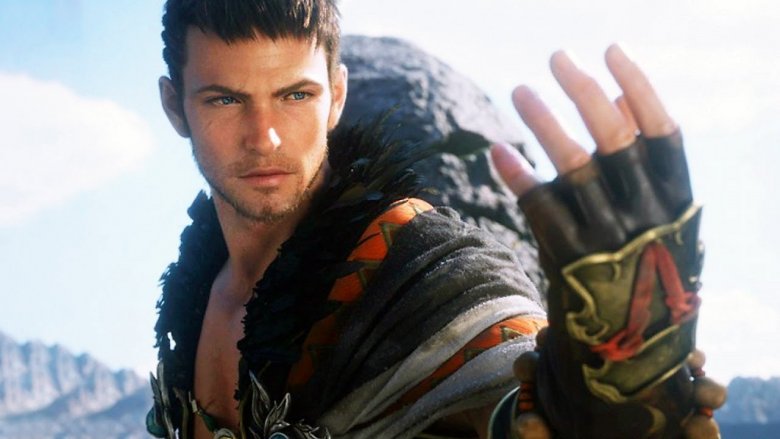 The world lies in shrouded darkness. The winds die, the seas rage, the earth decays, but the people believe in a prophecy, patiently waiting for its fulfillment. And that time has finally come. 
Sony Pictures Television and video game developer, publisher, and distributor Square Enix have announced that a live-action Final Fantasy television series is underway. 
The companies are partering with Hivemind, the company behind Netflix's The Witcher series starring Henry Cavill, for the Final Fantasy show, written and executive produced by Ben Lustig and Jake Thornton. The Expanse's Jason F. Brown, The Mummy franchise's Sean Daniel, and Bloodshot's Dinesh Shamdasani are producing. 
This news comes to courtesy of Variety.
The first-ever live-action small-screen adaptation of the Final Fantasy media franchise created by Hironobu Sakaguchi, the forthcoming show is apparently based upon the 2013 video game Final Fantasy XIV, a massively multiplayer online role-playing title set in the mystical land of Eorzea that takes place five years following the events of the original 2010 release of Final Fantasy XIV, which was shut down after intense backlash from fans. 
Plot details on the in-development series weren't immediately available, though sources close to Variety have indicated that the Final Fantasy show will expand upon the source material to tell an "original story" and "explore the struggle between magic and technology in a quest to bring peace to a land in conflict." Fans should expect to see both franchise favorites — including Cid, who basically changes from game to game — and fresh faces join the series' cast roster. Of course, famous Final Fantasy creatures will fill the on-screen world as well, so get ready to coo over chocobos and marvel at beastmen on the show. 
It's pretty wild to think that it's taken over 30 years for a studio to say, "Hey, why don't we make a live-action Final Fantasy television show?" Started in 1987 with the release of the very first Final Fantasy game, the property has had its fair share of adaptations across various forms of media — from animated shows and CGI movies to Japanese-language soap operas and even a show that tells the tale of how a Final Fantasy fan used the game to connect with his father. (It was called Final Fantasy 14: Daddy of Light, and it was every bit as interesting as it sounds.) Venturing into live-action territory is a first for the Final Fantasy franchise, so fans are naturally incredibly excited about this development. 
Only time will tell whether the Final Fantasy series will be a smash or a stinker, but we've got our fingers crossed for the former.