The Huge Role Rachael Leigh Cook Regrets Passing On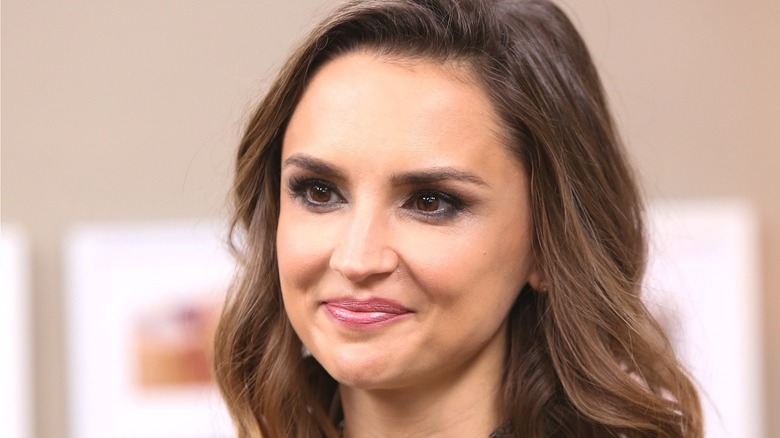 Paul Archuleta/Getty Images
Rachael Leigh Cook has come a long way since her "She's All That" and "Josie and the Pussycats" days. Even though she may have left the mainstream spotlight, Cook has been working nonstop over the last two decades. On top of her appearances in a long string of film and television roles, she has also lent her voice to several video games. She recently has added the job of producer on top of her acting credits, both starring and serving as executive producer in a series of feel-good romcoms for the Hallmark Channel.
1999's "She's All That" was the jump start to Cook's career, so it was no wonder that she was asked to appear in the Netflix gender-swapped remake, "He's All That." In the film, Cook plays the mother of popular social media influencer, Padgett Sawyer (Addison Rae). Although there was some speculation over whether or not Cook's character was meant to represent an older version of Laney Boggs — her character in the original film — Cook put those rumors to rest. "I feel like there's a ton of similarities between the way [writer Lee Fleming] wrote Laney Boggs and the way he wrote Addison's character's mother," Cook told Bustle. "Who, by the way, doesn't have a name that's ever spoken out loud in the script as it was delivered to me. The way it was written, I couldn't help but feel like they were trying to make people wonder if it was Laney but older. I think it's possible, but this was never discussed with me; it was not my intention, I was just following the writing."
While her character in "She's All That" could be considered her most iconic, Cook recently brought to light that a huge Marvel franchise once considered her for a major role. 
Cook confessed to making a "huge misstep" by turning down this X-Men role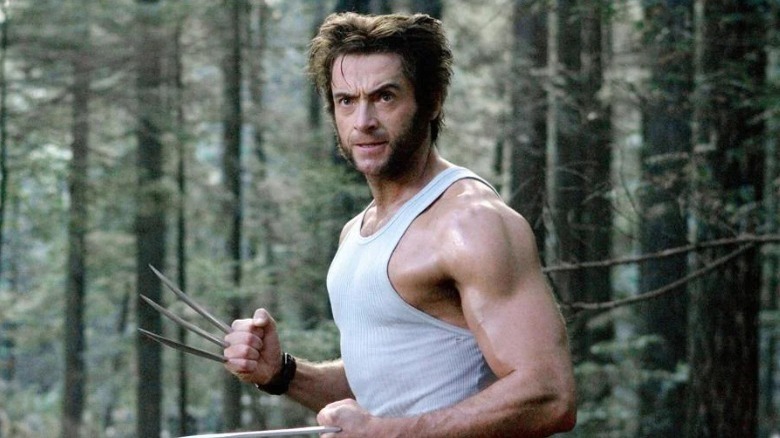 20th Century Fox
In an exclusive with The New York Times, Rachael Leigh Cook revealed the name of a massive movie series that she was once considered for — and it happens to be the one role that, looking back, she regrets turning down.
Some backstory: Following the success of the popular Saturday morning cartoon series, "X-Men," both Marvel and Fox executives began pursuing a live-action film which would feature the popular comic book characters. In 2000, they launched the first film in the explosive superhero franchise, casting then-unknown Hugh Jackman to star in what would become the most iconic character of his career — Wolverine. The second most pivotal role in the first "X-Men" film was that of Rogue, a young mutant whose inability to touch another person without sapping them of their strength was the perfect metaphor for the alienation of the mutant experience.
The role of Rogue ultimately went to "True Blood" star Anna Paquin, but it turns out that Rachael Leigh Cook was also offered the job, yet decided to pass on it. She expressed in the recent interview that this was a "huge misstep." 
"As soon as I saw the posters for it, I knew that I'd made a mistake," Cook said.
Once the numbers for "X-Men" began pouring in, it was likely salt on the wound for Cook. The film's opening grossed $157 million domestically, with a total of nearly $300 million worldwide (via Box Office Mojo). The film's success would spawn numerous sequels and spin-offs, and the "X-Men" series as a whole is often credited with bringing the now-dominant superhero genre to the forefront of Hollywood. With all that in mind, it's no wonder that Cook bemoans her choice to back out.