The Rachael Leigh Cook Romantic Comedy You Can Find On Netflix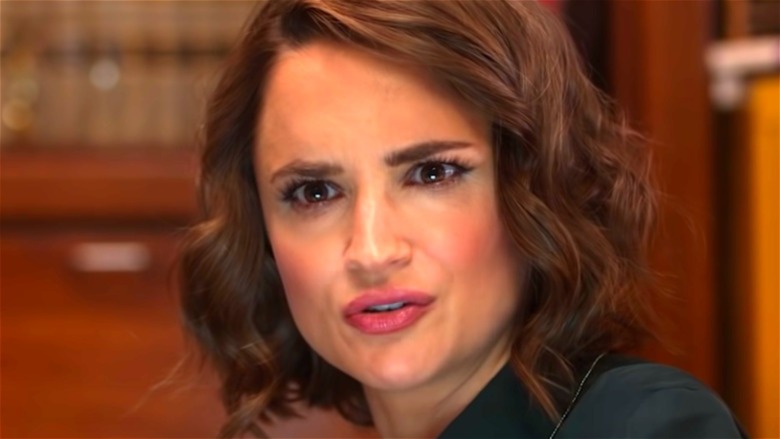 Netflix
For many, a classic romantic comedy is the ideal comfort watch. Predictable storyline, easy jokes, happy ending — what's not to love? Netflix has produced some of their own rom-coms in recent years, including hits like "To All the Boys I've Loved Before," "Always Be My Maybe," and "Someone Great." However, one lesser-known Netflix original movie has been making waves and charming audiences on the streaming giant lately.
"Love, Guaranteed," which dropped on Netflix in September 2020, stars Rachael Leigh Cook as Susan Whitaker, a love-skeptical attorney. In order to save her ailing law firm, she takes on a case brought to her by Nick Evans (Damon Wayans Jr.) who wants to sue a dating site called Love, Guaranteed, after going on 986 dates and not finding love. Susan and Nick start spending  time together in preparation for the case and find that they may connect in more ways than they initially thought. While the premise of a heroine finding love at work may not exactly be new, "Love, Guaranteed" still brings the laughs and intrigue for viewers.
A romantic comedy with a veteran comedic cast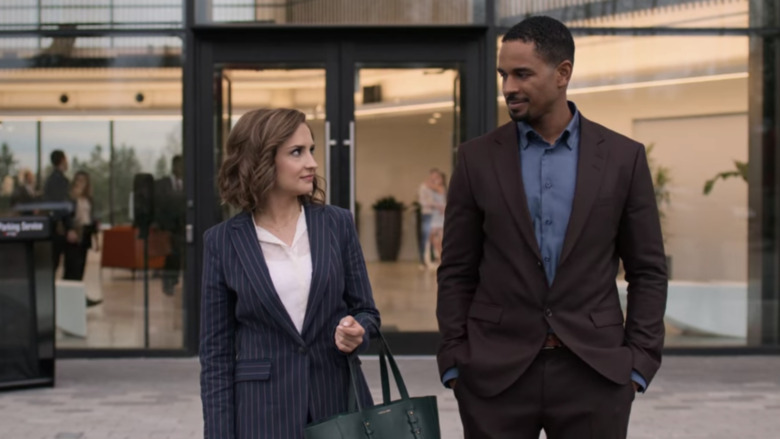 Netflix
"Love, Guaranteed" has had mixed responses, with only a 56% critic rating Rotten Tomatoes. However, with its veteran comedic cast, we think it's definitely worth the watch.
Rachael Leigh Cook is best known to many as Laney Boggs from the 1999 teen classic "She's All That." In fact, Cook will be appearing later this year in a gender-swapped version of the film called "He's All That." Damon Wayans Jr., too, is a comedic legend (along with his very famous and funny family) and has had beloved roles in shows like "Happy Endings" and "New Girl." Heather Graham, who also appears in the film, has shown up in some of the most beloved comedy franchises of the past couple of decades as Felicity Shagwell in 1999's "Austin Powers: The Spy Who Shagged Me" and Jade in the "Hangover" trilogy. 
"Love, Guaranteed" may not be the most explosive romantic comedy Netflix has ever made. However, for anyone who has ever tried and failed and tried again at online dating, "Love, Guaranteed" is a delightful, humorous reminder that sometimes, love appears when you least expect it.