The Trippy Rosa Salazar Drama You Can Binge On Amazon Prime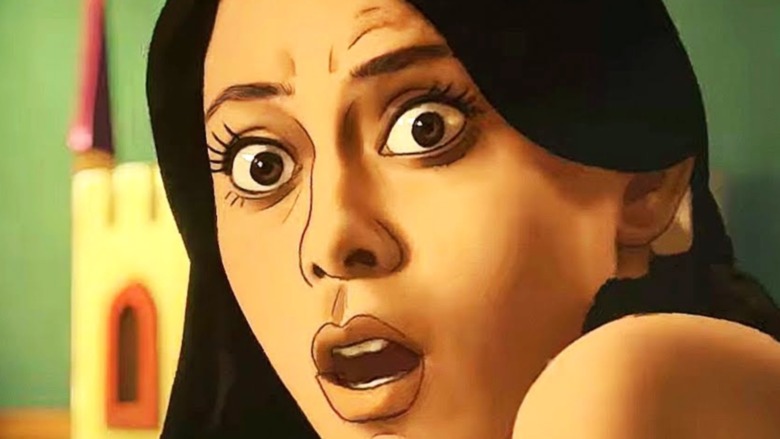 Amazon Studios
Over the past several years, few young actors have seemed so perpetually on the verge of stardom as Rosa Salazar. The preternaturally gifted actor got her first big break in 2011 via a memorable turn in the inaugural season of "American Horror Story" and raised her profile significantly in the ensuing years with lauded supporting roles in young adult fantasy tentpoles "Insurgent" and the two "The Maze Runner" sequels. But once Salazar claimed the lead role in Robert Rodriguez's 2019 blockbuster "Alita: Battle Angel," legit superstardom seemed a certainty.
Unfortunately, "Alita: Battle Angel" didn't quite become the blockbuster many expected, though Salazar's performance as the titular cyborg was touted as one of the film's strong suits. As it stands, Salazar has yet to find her blockbuster breakthrough, which is okay because she's continued to earn raves for her work in slightly smaller-scaled projects like Netflix's sci-fi stunner "Bird Box" and the emotionally bruising indie drama "The Kindergarten Teacher" (both released in 2018). 
Fans of Salazar's more low-key work will certainly want to add her under-the-radar 2019 animated series "Undone" to their list of must-see projects, as it's a jaw-droppingly beautiful, utterly heartbreaking piece of work that features one of the actor's strongest performances to date. And if you want to get your eyes on that series, you'll want to make sure your Amazon Prime Video credentials are up-to-date. 
Undone is a mind-bending rotoscoped marvel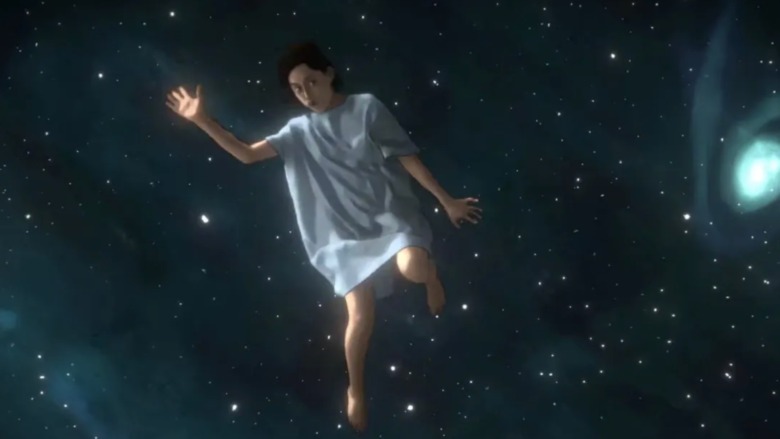 Amazon Studios
"Undone" is an Amazon Original Series. Told over nine episodes (roughly 20 minutes each), the series follows the tale of Alama (Salazar) who, upon surviving a near-fatal car crash, begins to see the true elasticity of reality. She soon discovers she may well have the ability to move back and forth in time, too, a trick that eventually allows her to investigate the facts behind the mysterious death of her father (Bob Odenkirk).
Equal parts metaphysical drama and noirish who-done-it, the series was created by "BoJack Horseman" mastermind Raphael Bob-Waksberg alongside his "BoJack" writing and producing partner Kate Purdy. "Undone" is clearly not a series cut from the same comedic cloth as "BoJack Horseman," however, largely eschewing laughs in favor of the sort of harrowing personal drama and existential crises that set "BoJack" apart from the animated pack. In doing so, "Undone" ultimately transcends genre classification, bending its animated format to the will of a twisty, psychedelic fantasia about a young woman's search for self. 
Of course, it's also a touch unfair to label "Undone" simply an animated series, as it utilizes the rotoscoping technique, meaning the action was actually shot digitally and then fully animated in post-production. That stylish technique was used to stunning effect by Richard Linklater for his trippy 2001 and 2006 offerings "Waking Life" and "A Scanner Darkly." "Undone" director Hisko Hulsing pushes the format to bold new territory with the Amazon series, delivering a visceral feast for the senses as cosmically wondrous as it is grounded in soul-crushing reality, making it one of those shows that truly has to be seen to be believed.