The Power Rangers Connections You Never Noticed In Mortal Kombat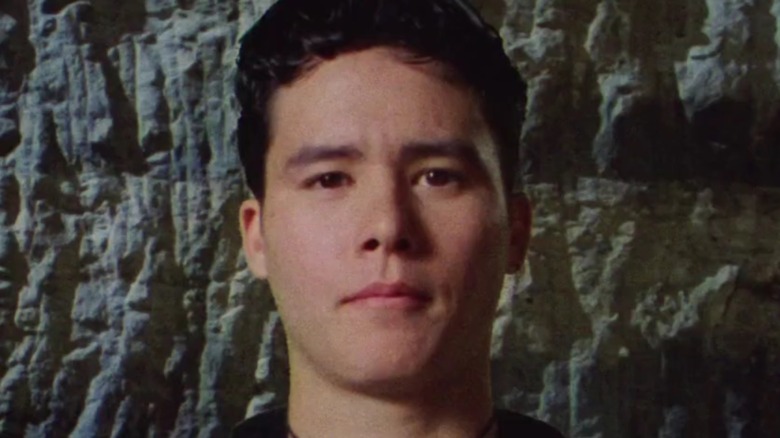 20th Century Studios/Saban Entertainment
If the trailer for the video game adaptation is anything to go by, the upcoming Mortal Kombat reboot from Warner Bros. will be a particularly brutal affair. It has an intriguing cast as it is — with the likes of Hiroyuki Sanada and Lewis Tan playing Scorpion and Cole Young, respectively — but the franchise also has a few ties to another classic series that's been an unstoppable force in pop culture over the last 30 years: Power Rangers.
Some audiences will instantly remember Johnny Yong Bosch as the second Black Ranger, Adam Park. Bosch took over from Walter Emmanuel Jones, who starred in the first season of Mighty Morphin' Power Rangers as Zack Taylor before he was written out of the show due to a conflict over his salary. Bosch even returned to play Adam in Mighty Morphin Power Rangers: The Movie, before transitioning into voice acting for an extensive list of animated shows and movies. And that's where Mortal Kombat fans will have heard his voice before: Bosch also voiced Kung Jin in 2015's Mortal Kombat X. Jin is a Shaolin archer who lived a life of crime before he joined Cassie Cage's squad. 
However, there's actually another Black Ranger from the Saban franchise with an even bigger connection to the Mortal Kombat universe.
Liu Kang from 2021's Mortal Kombat will look familiar to Power Rangers fans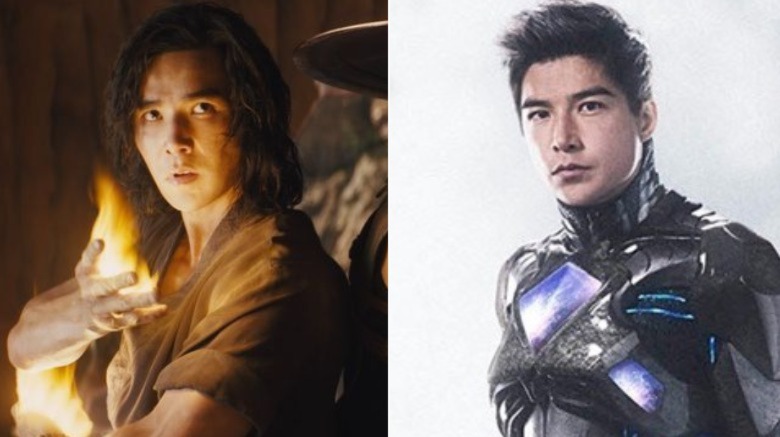 Lionsgate, Warner Bros. Pictures
If you're wondering where you've seen Ludi Lin's Liu Kang before when you watch the new Mortal Kombat, it's most likely from his supporting role as Commander Murk in 2018's Aquaman or as one of the leads in a divisive 2017 film — none other than Power Rangers. In the reboot of the classic franchise, Lin starred as the new version of Zack Taylor.
While many critics praised the film's cinematography, visual effects, and action sequences, they came down hard on the fact that the movie spends too much time building up to creating the heroes, leaving little room for over-the-top action and Zord-battles. As Alex Abad-Santos noted over at Vox, "It's just too bad Power Rangers waited until its final act to embrace what made the TV series so great."
This considered, the Power Rangers movie's casting received high praise, including Ludi Lin's Zack — which clearly helped him land other roles in other blockbusters like Mortal Kombat. Unfortunately, the film performed poorly at the box office, which means fans won't see Lin or the rest of the cast return to their metallic suits for Power Rangers 2. And although Paramount is developing another reboot of the series, at least the 2017 movie cast members are all moving on to bigger projects.