The Mortal Kombat Movie Trailer Is Here, And The Internet Is Freaking Out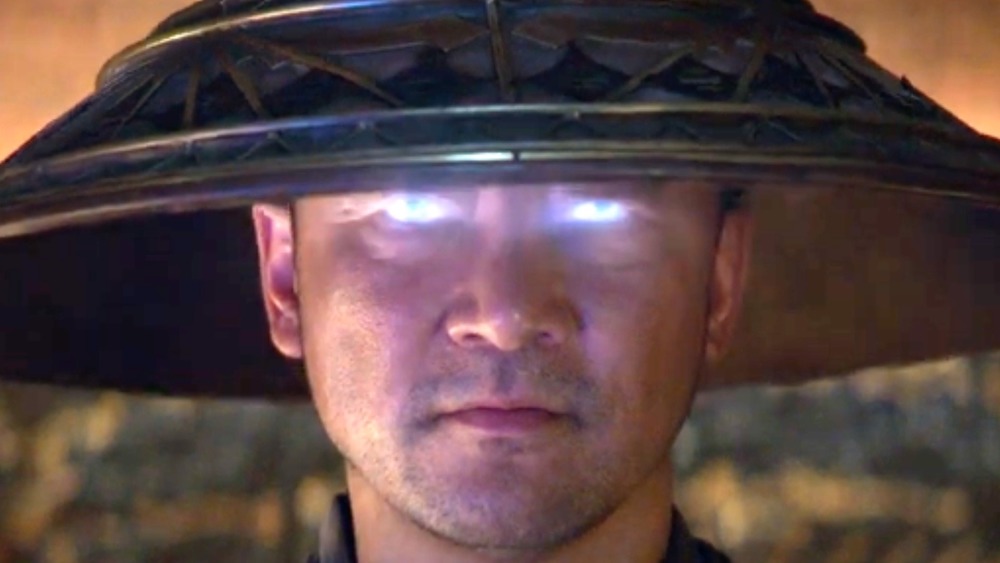 Warner Bros. Pictures
Beginning all the way back in 1992, the Mortal Kombat series started as a fantasy arcade fighting game. The original game features seven playable characters fighting in the martial arts Shaolin Tournament, including Johnny Cage, Sonya Blade, Liu Kang, Kano, Raiden, Scorpion, and Sub-Zero. Mortal Kombat has a rich backstory that developed further as more games were released over the years. The games were very violent in nature, and were part of the reason the ESRB rating system was created (via BBC).
Film producer Lawrence Kasanoff quickly licensed the rights and produced the first movie, Mortal Kombat, in 1995. It was a huge success, spawning a sequel in 1997 called Mortal Kombat: Annihilation. Since then, there have also been television series, comics, and over 20 video games on various systems. The second Mortal Kombat film was not as successful as the first, leading the film franchise to lie untouched for years until Warner Bros. acquired Midway Games in 2010. 
Now, 11 years later, a new Mortal Kombat film adaptation is officially on its way, with a release date of April 16, 2021. Suffice to say, the release of the first Red Band trailer for the upcoming Mortal Kombat movie — available to view only on YouTube — has been a long time coming for fans of the franchise.
The first trailer for Mortal Kombat showcases the fantasy martial arts action in all its gory glory, giving fans their first look at the new renditions of their favorite characters. The film stars Lewis Tan as Cole Young, a washed up MMA fighter who must train "with experienced warriors Liu Kang, Kung Lao and rogue mercenary Kano, as he prepares to stand with Earth's greatest champions against the enemies of Outworld in a high stakes battle for the universe" (via Warner Bros.).
Fans are hyped up over the action-packed first trailer for Mortal Kombat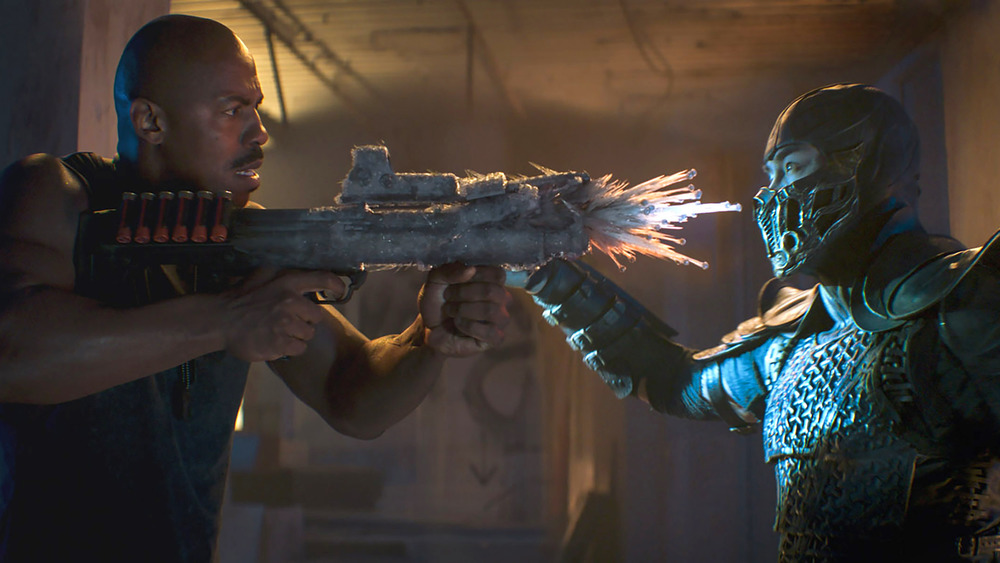 Warner Bros. Pictures
Though the Mortal Kombat trailer was just released, it didn't take long for fans to flock to it and share their opinions on Twitter. 
The first thing some people noticed was the lack of Cage in the movie. Quickly, fans started shooting out theories that the unknown lead character of Young will become Cage later on. User @ItsPaulHenry excitedly tweeted, "Looking forward to someone giving MMA fighter Cole Young the nickname 'Johnny Cage.'"
Aside from a few other mentions of changes from the original games to the film — like the way Jax (Mehcad Brooks) loses his arms — everyone appears to be super excited for the movie. Even that change seems well-received by fans, like Twitterer @PieroKobashi, who said, "I love that the Jax's metal arms lore is different every time." One user named @popetheking shared their opinions pretty succinctly when they exclaimed: "GORE AND GUTS, Laser Beams, RAIDEN, SWORDS, FATALITIES, & JUST PURE MAYHEM. IM ALL IN." 
Many fans had the same enthusiastic response and were sharing what parts of the trailer got them most excited. Others, like @cam_junge, commented on more than just the film's crazy violence, referencing the trailer's "cinematography & respect to the video game lore" as "hitting all the right notes." 
Of course, there were bound to be some detractors — like @DabuffnerdG, who said it "still seems a little too cheesy" — but the negative responses were few and far between. 
Overall, it's obvious that most fans of the Mortal Kombat franchise are excited about the upcoming movie. Along with that, there are probably now a flood of new Mortal Kombat fans who will be tuning in to the film when it comes out. People simply can't wait to see the high-powered, R-rated adventure waiting for them on April 16.