The Best Netflix Originals You've Missed In 2021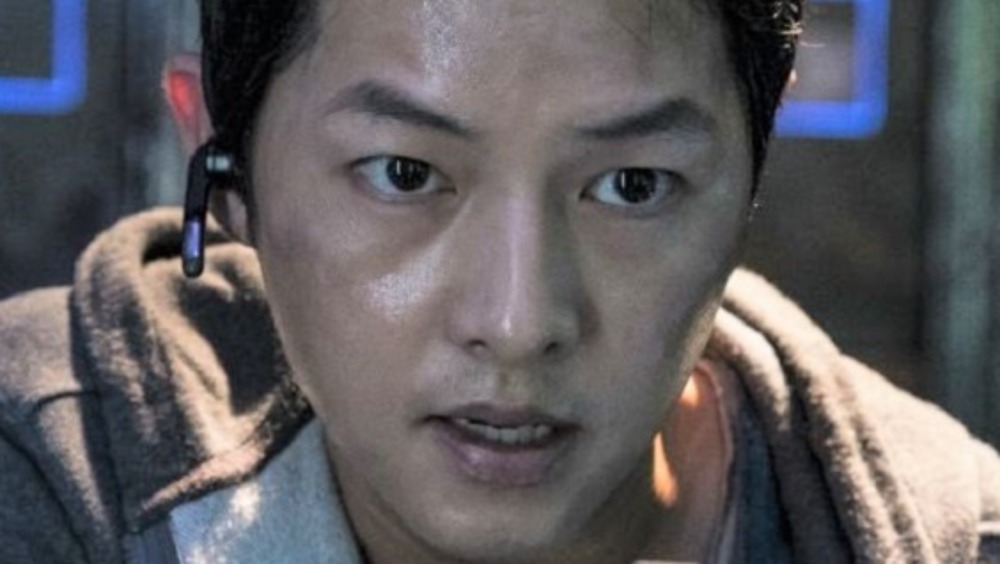 As the streaming landscape becomes more and more saturated, the big dogs are spending truckloads of cash on original content. Netflix leads the way, as estimates hover around $17 billion for how much they invested in content in 2020 alone, with most of that going to original projects. And that number is expected to continue to grow up to around $26 billion by 2028!
Needless to say, with all that money being spent, Netflix is building up quite the impressive catalog. And even though many people associate the site with original series, they've also released some truly fantastic films. But while some of their cinematic offerings have received a whole lot of attention — like 2019's "The Irishman" or 2020's "Mank" — many of their best movies are under the radar, just waiting for audiences to find them. And that includes quite a few 2021 originals that have left us very impressed. So if you're looking for something that's both awesome and a little out of sight, we've got you covered. 
Updated on December 31, 2021: Netflix is constantly adding amazing entries to its library, and we've updated this list to reflect the streamer's best original offerings. From adventure flicks to sci-fi spectacles, here are the best Netflix originals you've missed in 2021 so far.
The White Tiger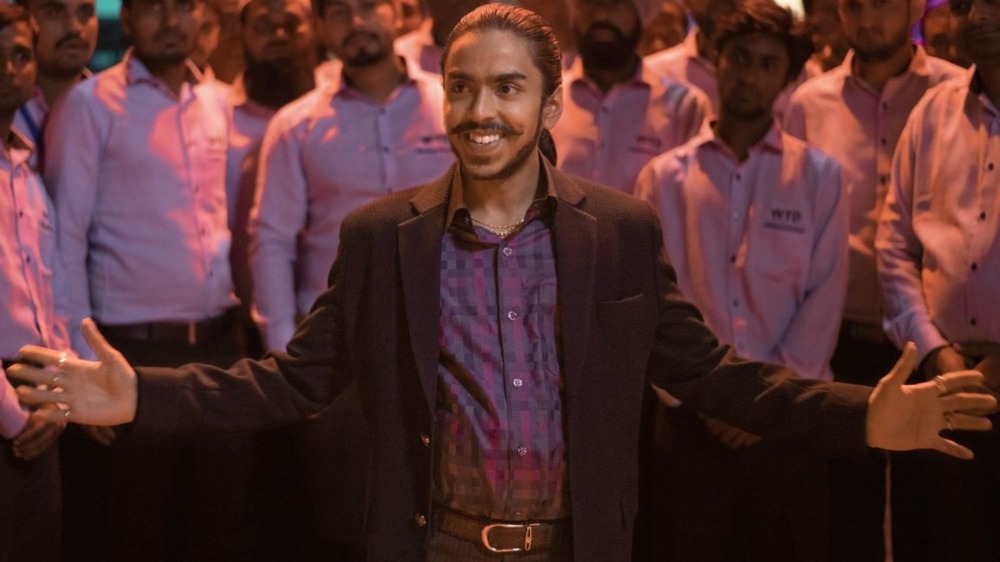 The rise of the gig economy and constant "hustle" has changed the way people view getting ahead in the world, and "The White Tiger" plays with those concepts to a masterful degree. The film focuses on a young man named Balram, who grows up in India and decides at a young age that he's destined for greatness. However, India's rigid class system has other things in store for him.
Balram tries to get ahead as best he can with the situation he's put in, working as a driver for a wealthy family. However, opportunities are few and far between. Balram has to do some pretty awful things in order to achieve what he views as his destiny, but actor Adarsh Gourav is so charismatic and "The White Tiger" is shot so beautifully that it's easy to get caught up in things and handwave Balram's behavior.
Film Companion notes that "The White Tiger" bears more than a few similarities to "Parasite," and like the award-winner, it defies any sort of genre-tagging. With a killer cast, great script, and near-faultless direction, it's a compelling, under-the-radar watch.
Finding 'Ohana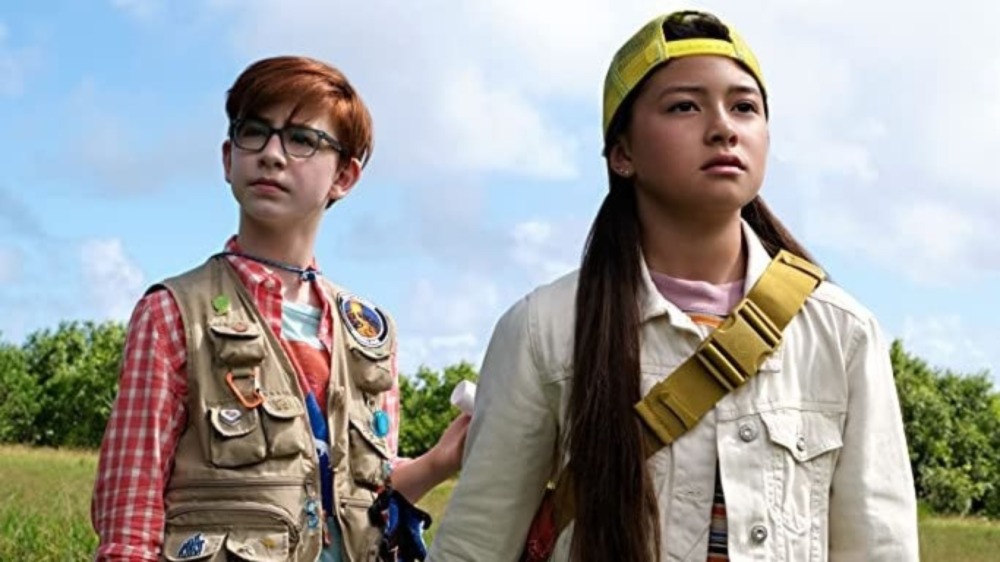 It's easy to dismiss "Finding 'Ohana" as a retread of a movie you've seen a hundred times already. A ragtag group of kids band together to discover clues, find a hidden treasure, and of course, learn more about themselves along the way. It's "The Goonies," it's "Holes," it's "Stranger Things." However, "Finding 'Ohana" separates itself in a few distinct ways.
For one, it's well aware that the audience knows this song already. IGN's review praises "Finding 'Ohana" for speeding through the first act and setting up the high stakes once its main ensemble starts hunting for treasure. Even more important is the beautiful backdrop of Hawaiian scenery and culture. Though the concept of children being disappointed about taking a trip to Hawaii is a bit flabbergasting, "Finding 'Ohana" does a great job of showcasing its breathtaking vistas and unique cultural elements to make the whole film feel new and exciting.
"Finding 'Ohana" is a family-friendly adventure with enough nostalgia and beauty to keep adults invested, alongside enough adventure and goofiness to win over kids.
The Dig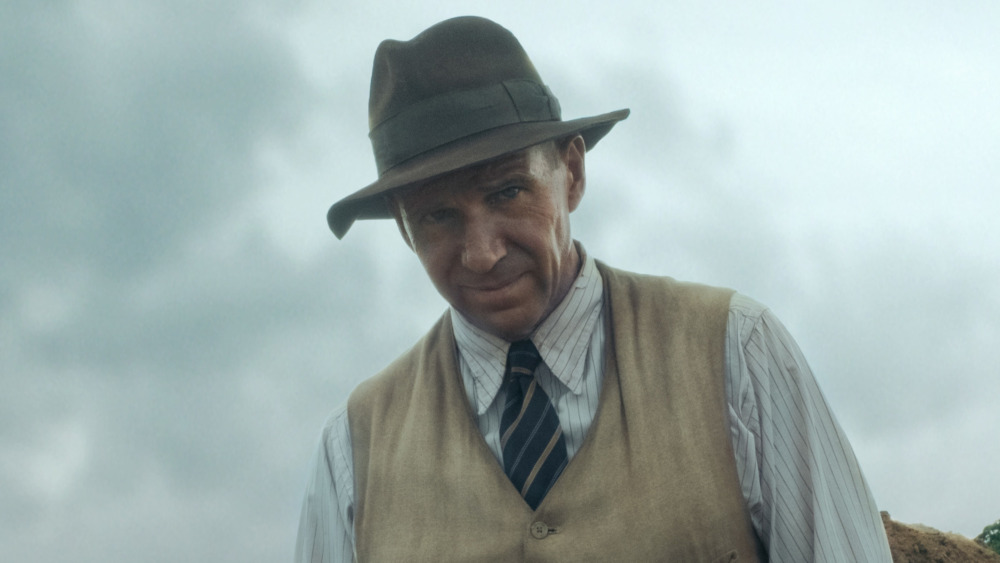 Unless you happen to already live in the British countryside, it seems likely that a lot of people could use some of that UK scenery in their life. Add to that a fascinating period piece and a couple fantastic actors, and you have what's probably Netflix's highest-profile film of 2021's early going: "The Dig."
Based on the 2007 novel by John Preston, "The Dig" stars Ralph Fiennes and Carey Mulligan, and it's set in the late 1930s. Mulligan plays a woman named Edith Pretty, who hires archeologist Basil Brown (Fiennes) to excavate some areas of her property. As Brown gets further along in his dig, he discovers that he may be unearthing the discovery of a lifetime.
"The Dig" is one of those movies that will have history hounds scrambling once it's finished to learn more about the true story surrounding it. But despite concerning itself with a monumental and historic find, "The Dig" is mostly a character-centric tale, one full of emotion. Mulligan and Fiennes both give it their all, and reviews from publications like Spectator have applauded the film's subdued pacing and moving drama.
Space Sweepers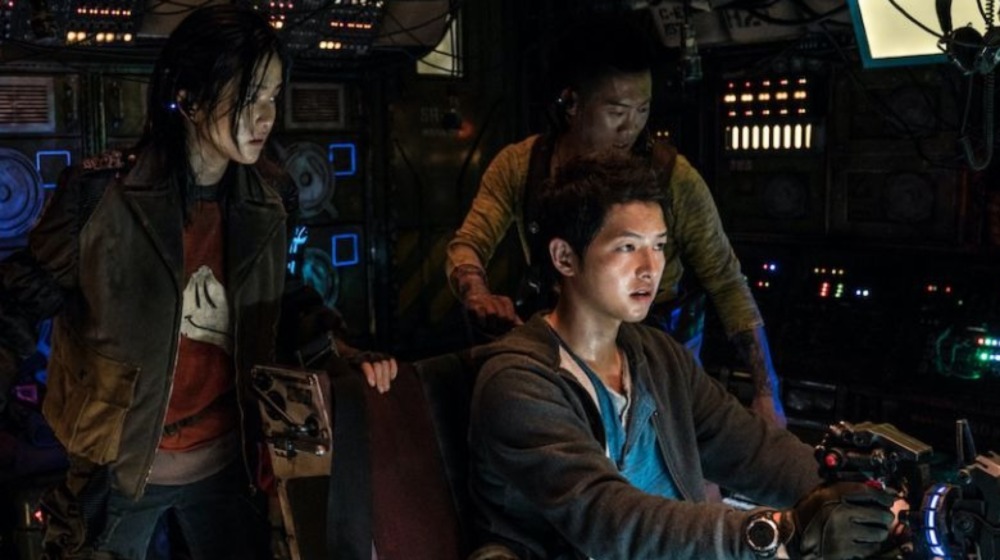 It could be incredibly easy to just scroll past "Space Sweepers," but if you're a fan of sci-fi action, that would be a mistake. This Korean film has been referred to by several outlets as Korea's first "space blockbuster," and it features some great character work, a fun and compelling story, and some surprisingly strong visual effects.
"Space Sweepers" takes place in a future where Earth is on the verge of being uninhabitable. Select wealthy or powerful individuals are given a chance to live on a space station, but most of the human population is stuck breathing the poisoned air of our atmosphere. In this world, teams of "space sweepers" are essentially sky pirates, cruising through the atmosphere to collect debris and sell it. Our main cast is doing just that when they discover something extremely valuable, both for the ruling classes and the future of the planet.
"Space Sweepers" is a pretty wild ride and, as Slate writes, it's "a worthy substitute for a new 'Star Wars' or Marvel movie." Give it a watch next time you're scrolling, as it's actually one of the best sci-fi films of the year.
To All the Boys: Always and Forever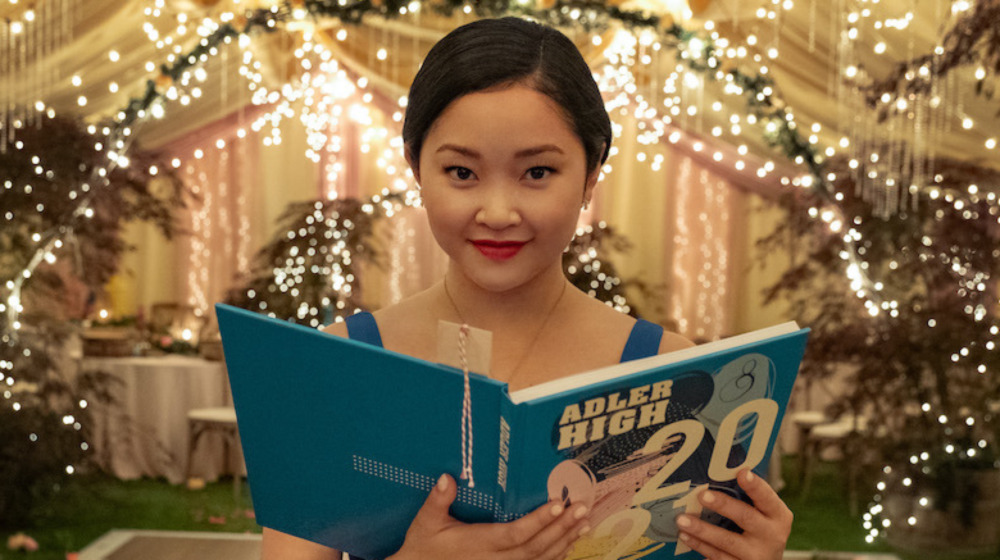 Sometimes, we all just want a little rom-com convenience as a pick-me-up. "To All the Boys: Always and Forever," the third film in the franchise, is exactly that — high school drama, blown up to the nth degree, with everything working out and wrapping up nicely in the end. Based on the book trilogy by Jenny Han, "Always and Forever" is a fitting and fun conclusion to the franchise.
The basic story of the trilogy focuses on Lara Jean, a high schooler who writes letters to boys she has a crush on and then locks the notes in her closet. One day, those letters get sent out as a prank, and Lara Jean has to navigate some very awkward situations when the recipients come to ask about the strange letters she sent. Naturally, Lara Jean finds love from her most embarrassing moment.
"Always and Forever" deals with Lara Jean and her boyfriend preparing for college and the possibility of having to navigate a long-distance relationship. Sure, it's silly, but it's remarkably well-acted and pretty darn charming for a high school rom-com. If you're not really a fan of romantic comedies, let your guard down a bit and give it a whirl –- it's way better than you think.
Concrete Cowboy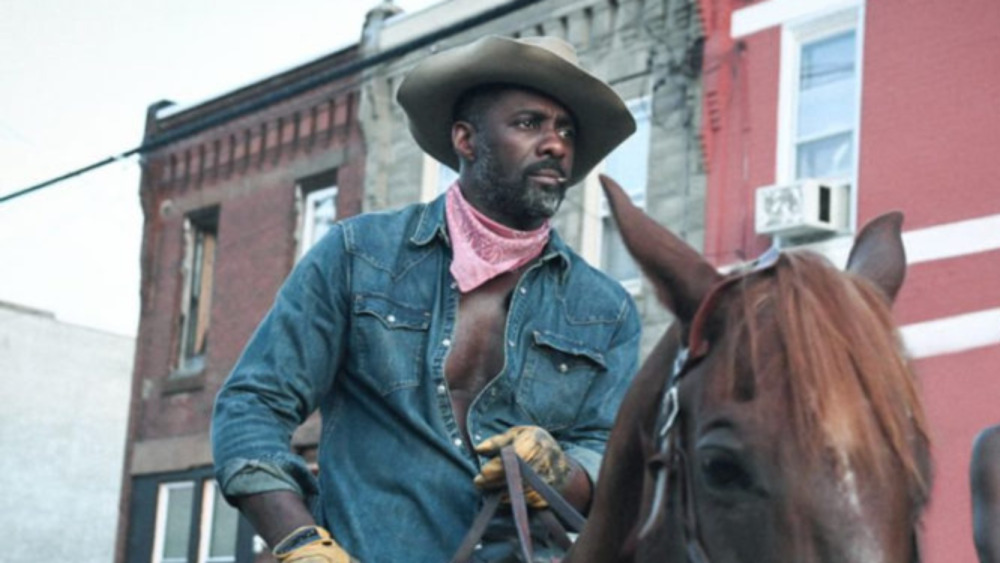 What's that? Idris Elba riding a horse? We would watch just that all day, but it turns out there's a whole movie centered on the premise: "Concrete Cowboy." It's a really impressive piece of character drama, and it's also based on a real-life group, the Fletcher Street Urban Riding Club, made up of inner-city cowboys who still operate in downtown Philadelphia.
"Concrete Cowboy" is about a young man named Cole (played by Caleb McLaughlin of "Stranger Things") who moves to Philadelphia to hopefully set his life straight through his estranged father, played by Elba. Cole becomes enamored with the urban cowboy lifestyle, but trouble tends to follow him around. It all comes to a head when some of Cole's friends cross paths with a local drug dealer.
McLaughlin and Elba both put on great performances, and their surrounding cast (including Method Man!) also put on a good show. The big draw of "Concrete Cowboy," however, is the fascinating culture of the riders and, naturally, shots of beautiful horses. How the story fits in with wider ideas of gentrification also helps make things relatable to anyone who lives in a large city.
Oxygen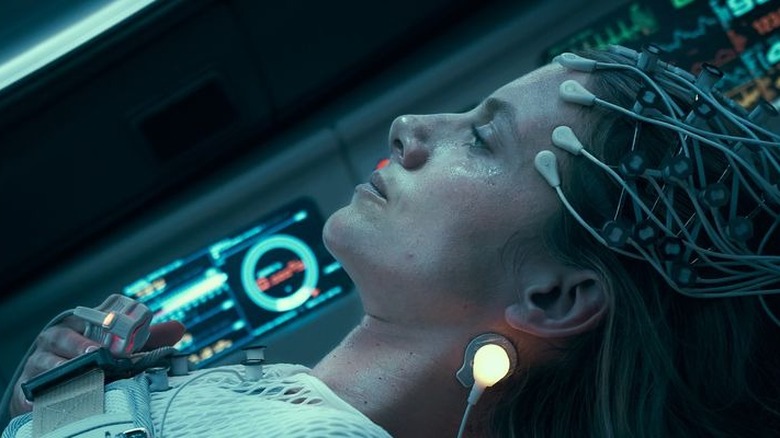 Apparently, the idea of people stuck in small spaces struggling to survive gained some traction during the pandemic. Who would've guessed? And if you don't mind some subtitles in your life, "Oxygen" is a (literally) breathtaking thriller that will keep you guessing right up until the end.
This French-language film stars Mélanie Laurent ("Inglourious Basterds") as a woman who wakes up inside a cryogenic sleep chamber because her oxygen is running dangerously low. She has no memory of what she's doing there, and while she's trying to fix things before she runs out of air, her AI assistant (Mathieu Amalric) isn't giving her the answers she needs. She grows increasingly panicked as her oxygen levels continue to drop and help doesn't come. Making things even worse is that her isolation and lack of air is causing her to question everything she's experiencing.
"Oxygen" is directed by horror regular Alexandre Aja, who recently directed the surprisingly entertaining "Crawl," so it's got some bona fides. It's carried entirely by Laurent's impressive performance, and despite its stressful premise, the central mystery is a lot of fun and keeps you guessing the entire time.
Stowaway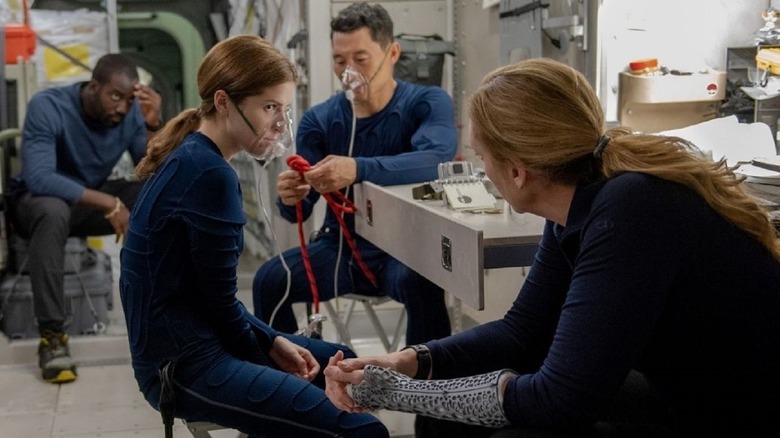 When a movie boasts a cast that features Anna Kendrick, Toni Collette, Daniel Dae Kim, and Shamier Anderson, it's something you should take notice of. "Stowaway," Netflix's minimalistic sci-fi flick, takes that cast one step further — they're basically the only actors in the entire film!
"Stowaway" is a thriller that focuses on a small science team headed to Mars. Collette plays the captain of the mission, Kendrick the medical officer, and Kim a biologist researching ways to bring plant life to the red planet. The title of the movie should tip you off that Anderson's character isn't supposed to be there. What follows is a claustrophobic and intense look at how far they'll go to try to keep everyone safe on an already tense trip.
One of the most interesting choices "Stowaway" makes is not letting the audience hear any of the communications the team has outside of one another. It feels very claustrophobic, as any chatter with mission control is entirely one-sided. You want to know what they're saying down there and what's being planned, but you're stuck on the ship with the characters. It's an intense and thoughtful sci-fi story.
Army of the Dead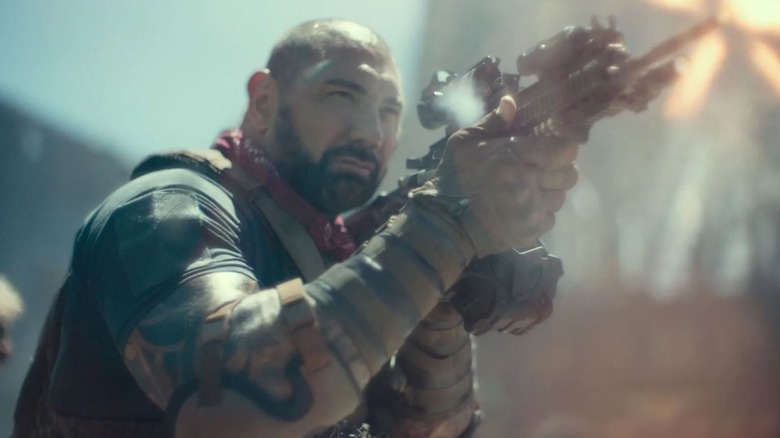 It seems unlikely you missed "Army of the Dead," as Netflix has put a serious hype-train behind it. Even still, it's one of their most ambitious original titles in quite some time, and it ticks a lot of boxes for people. After all, it's a zombie-heist movie with an impressive ensemble cast, written and directed by Zack Snyder. If that caught your attention, then this one is probably right up your alley.
Dave Bautista stars in "Army of the Dead" as a former special ops soldier who's tasked with taking a team into Las Vegas to steal millions of dollars from a casino vault. Oh, and Vegas has been barricaded to contain a zombie outbreak inside the city, and a nuke is going to be dropped on it in a few days. It's a fun mashup of "one last job" heist and zombie horror, and a motley crew of international stars join Bautista on the mission, including Ella Purnell, Omari Hardwick, Ana de la Reguera, and Tig Notaro.
Is it overly long? Is there gratuitous slo-mo and weird needle drops to funny songs? Does it not really make a lot of sense? Folks, we're talking about Zack Snyder, so you already know the answers to those questions. Is it a fun watch? For sure.
Skater Girl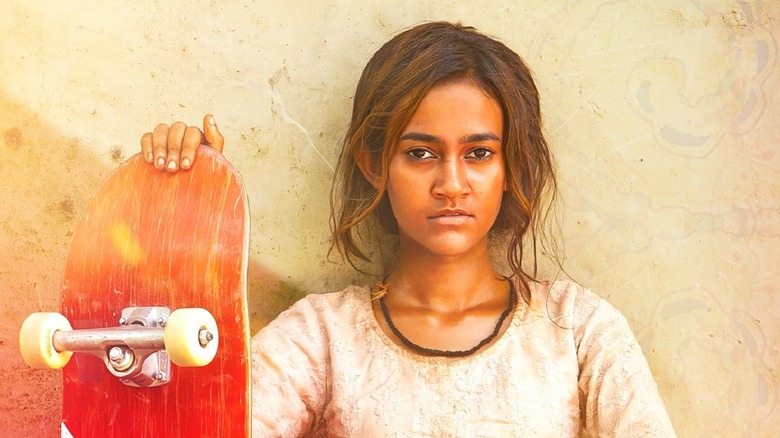 Netflix
If you only stick to the English-language section of Netflix, you're going to miss out on some really strong titles. "Skater Girl," a film about a young girl from a rural community in India falling in love with skateboarding, is a perfect example.
"Skater Girl" isn't going to win a ton of points for originality — it's a pretty standard fish-out-of-water sports movie. You know the drill: A teenager is introduced to some new activity with wide-eyed amazement, overcomes difficulties and prejudices to learn it and eventually begins inspiring others with their passion. But a few other things help "Skater Girl" stand out from the pack.
The first is the impressive casting. There aren't a lot of recognizable actors here unless you regularly watch Hindi-language films, but everyone puts on a great performance (especially the lead, Rachel Sanchita Gupta, in her first-ever professional role). However, the reason you're really going to watch it is the striking cinematography. Everything about "Skater Girl" is beautiful to look at, especially the skateboarding scenes as the elated kids go flying through the twisting, rural community in which they live. The whole movie feels full of life and kinetic energy, and the standard plot makes it easier to just give in and go along for the ride.
The Fear Street Trilogy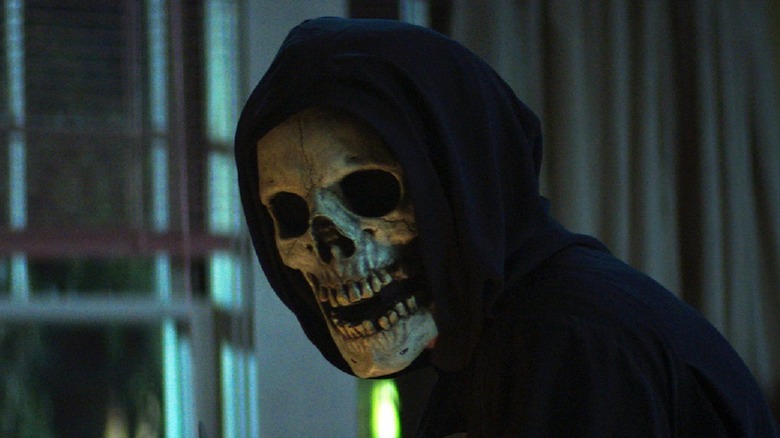 Netflix
We're cheating just a bit with this one, as these are technically three separate films. However, due to the way they were released in such quick succession and the way the plots are all tied together, it seems unlikely you'd enjoy "Fear Street Part One: 1994" and not tackle the other two in the trilogy.
Based on the classic R.L. Stine books, the "Fear Street" trilogy focuses on the cursed town of Shadyside. Each film is set in a different era, and they all draw inspiration from different genres of horror. At the same time, they're all slick and heavy on the nostalgia. They're still definitely horror movies, but it's hard not to smile when some of the needle drops wink at the camera as blatantly as they do here.
The first film, "Fear Street Part One: 1994," draws much of its inspiration from movies like "Scream" and the 1990s horror renaissance. It sets the stage for the overarching mystery of the supernatural events that plague Shadyside, and it utilizes an impressive ensemble cast, bold shot selection and camera work, and a killer soundtrack to keep audiences hooked.
"Fear Street Part Two: 1978" is probably the best of the trilogy, drawing heavily from teens-in-peril slashers like "Friday the 13th" for its inspiration. This film digs further into the mysteries of Shadyside, specifically an event that occurred in 1978 when a group of campers were killed at Camp Nightwing.
The final film, "Fear Street Part 3: 1666," finally delves into the history of the big bad of the trilogy. It draws inspiration from folk horror like "The Witch" as it shows how Shadyside became such a cursed locale and then brings it all home with a return to the first film as our heroes attempt to set things right.
Blood Red Sky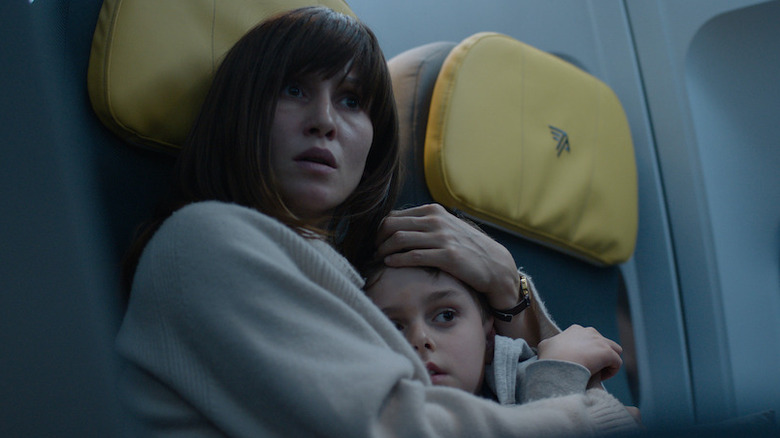 Netflix
Some of the best horror movies explore the lengths we'll go to in order to protect the people we love, and "Blood Red Sky" is an excellent example. This brutal and gory creature feature has some inventive kills and a surprising amount of heart packed in there, and it's far more fun than its paper-thin plot would lead you to believe.
Here are the basics: A woman named Nadja and her son are on an overnight flight, and she's clearly suffering and trying to hide it from him. But when a group of terrorists hijack the plane and kill members of the flight crew, they get much more than they bargained for. Nadja is unable to keep her inner beast at bay, and she transforms into a savage vampire that starts picking off the dangers to her son.
"Blood Red Sky" is a bit predictable, and the villains are cookie-cutter baddies, but the creature design and inventive kills are a blast to watch. Fans of more brutal, feral vampire flicks (think "30 Days of Night" and the like) are sure to enjoy this one.
Vivo
Whether you're a fan of thrillers, dramas, comedies, or anything in between, sometimes a lively animated movie is a good change of pace. "Vivo," an animated musical comedy, follows a kinkajou named Vivo who's best friends with a human named Andrés Hernández. The two share a love for music and spend their days performing in Havana. Yet, one day, a letter arrives from Florida, written by the love of Andrés' life, Marta Sandoval. In an effort to tell her how he truly feels about her, the man gives Vivo a message that the kinkajou must deliver to Marta. What inevitably follows is an all-out adventure.
"Vivo" features music from Lin-Manuel Miranda — who also voices our titular hero — which is reason enough to watch this movie. The cast also features the voices of Ynairaly Simo, Zoe Saldana, Juan de Marcos González, Brian Tyree Henry, Michael Rooker, Nicole Byer, and the legendary Gloria Estefan as Marta. For all it's worth, "Vivo" scored an 86% rating on Rotten Tomatoes, so whenever you're ready to go on a vibrant roller-coaster ride, head over to Netflix and enjoy the show.
Nightbooks
If you're a fan of witches, scary stories, and light-hearted horror, then "Nightbooks" is a must-watch. This little tale follows a boy named Alex who encounters a witch. On the verge of killing him, the witch asks Alex if there's a reason to let him live. He tells her that he writes scary stories, and then she demands that he craft her a dark tale every night ... or else. Though writing a scary story every evening doesn't sound half bad, the pressure of death is a bit wicked, especially given that Alex is stuck in her magical –– albeit sinister –– apartment.
"Nightbooks" is based on the 2018 horror-fantasy children's book of the same name by J. A. White. The film stars two incredibly talented children performers — Winslow Fegley and Lidya Jewett — and Krysten Ritter really gets to shine as the eccentric and completely evil Natacha. Though "Nightbooks" is rated TV-PG, it has its fright-filled moments. How scary are they? You'll just have to push play, and be the judge of that yourself, if you dare. And with its 86% approval rating on Rotten Tomatoes, it's a gripping watch, whether you enjoy it during the spooky season or a supposedly less cursed month.
The Guilty
Police officer Joe Baylor (Jake Gyllenhaal) is spending his evening work as a 911 dispatcher. And he might think he's about to take a routine emergency call, but it's anything but normal. The woman on the other end is being kidnapped, and Joe is left tracing the small bread crumbs the caller leaves to try to figure out where she's located, only there's more to the story that he must uncover. It's all in a day's work, really.
"The Guilty" is a remake of the 2018 Danish film of the same name and is directed and produced by Antoine Fuqua, the same director who brought us "Training Day" and "The Equalizer." Gyllenhaal puts in a powerful performance, to say the least, though other notable actors –– such as Ethan Hawke, Riley Keough, Eli Goree, Bill Burr, and others –– all provide their voices as people who call 911 for help.
Whether audience members prefer the original film or not, this version of "The Guilty" is a can't-miss Netflix Original, especially when considering Gyllenhaal's performance. Boasting a 71% rating on Rotten Tomatoes, it's just waiting to be streamed on Netflix once you're ready to enter the thriller ride.
No One Gets Out Alive
"No One Gets Out Alive" follows an illegal immigrant named Ambar who doesn't have many options, so she decides to stay in a room in a Cleveland boarding house. These events would be reason enough to watch this film, yet "No One Gets Out Alive" is also sprinkled with horror elements. Unfortunately for Ambar, the story gets weird from there, and she begins to see, let's say, odd occurrences throughout the house. As if things couldn't get any worse for her. Really, the title says it all.
The British horror film is based on the 2014 novel of the same name by Adam Nevill, who also wrote another book that was turned into a truly chilling Netflix film — "The Ritual." But as for "No One Gets Out Alive," it's directed by Santiago Menghini and stars Cristina Rodlo and Marc Menchaca. "No One Gets Out Alive" is definitely worth the watch if you're a fan of eerie horror films that feature characters with the deck stacked against them. Yet you'll have to push play to see Ambar's fate.
The Harder They Fall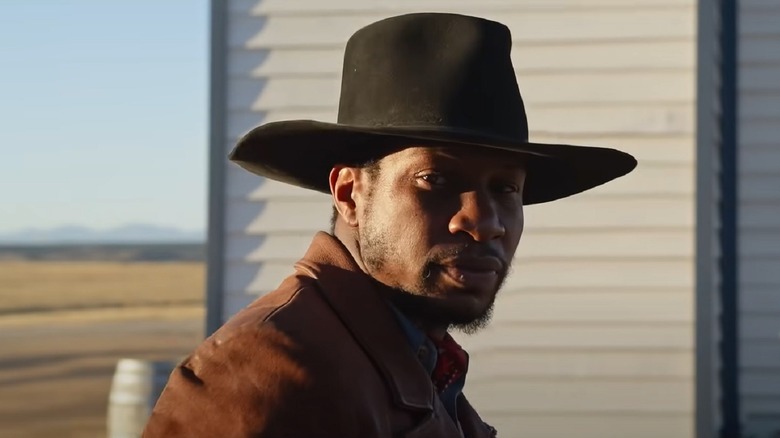 David Lee/Netflix
"The Harder They Fall" proves that revenge can be all-consuming and, in some cases, lethal. The revisionist Western follows the story of Nat Love (Jonathan Majors), whose parents were murdered in front of him when he was a child. As a result, Love grows up to be an outlaw who will stop at nothing to get his revenge on Rufus Buck (Idris Elba), the man who killed his parents. Though a Western, "The Harder They Fall" features some pretty great anachronistic elements. For example, modern-day music is pumped into the movie, which takes place in the 19th-century American West. And while the film is fictional, its characters are based on real people –– actual cowboys, outlaws, and lawmen.
The movie, to say the least, features a stellar ensemble cast as it stars not only Majors and Elba but also Danielle Deadwyler, Delroy Lindo, Deon Cole, Edi Gathegi, LaKeith Stanfield, Regina King, RJ Cyler, and Zazie Beetz. Directed by Jeymes Samuel, this is a Netflix Original that audience members won't want to miss, whether they're fans of Westerns or not. While it has a respectable 86% rating on Rotten Tomatoes, we believe it deserves a perfect score.
Passing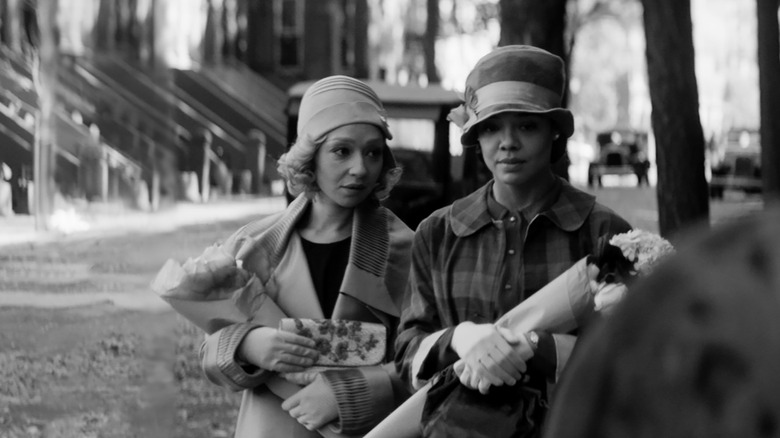 Netflix
Based on the 1929 novel by Nella Larsen, "Passing" is the directorial debut of Rebecca Hall ("Iron Man 3," "The Prestige") and stars Tessa Thompson, Ruth Negga, and Andre Holland. This black-and-white drama follows two Black friends, Irene (Thompson) and Clare (Negga), who've lost touch over the years. The two inadvertently reunite at a hotel in 1920s New York, and it's here that Irene discovers Clare is passing as white and has married a white man. 
Needless to say, this stirs up all sorts of feelings between the two, and the result is a powerful exploration of race and identity. In addition to the film's deep themes and its beautiful cinematography, the real stars of the show are Thompson and Negga — giving haunting, memorable performances — and Hall's direction, which feels like the work of a veteran and not a first-timer. As a result, there's so much to appreciate about this film.
The Power of the Dog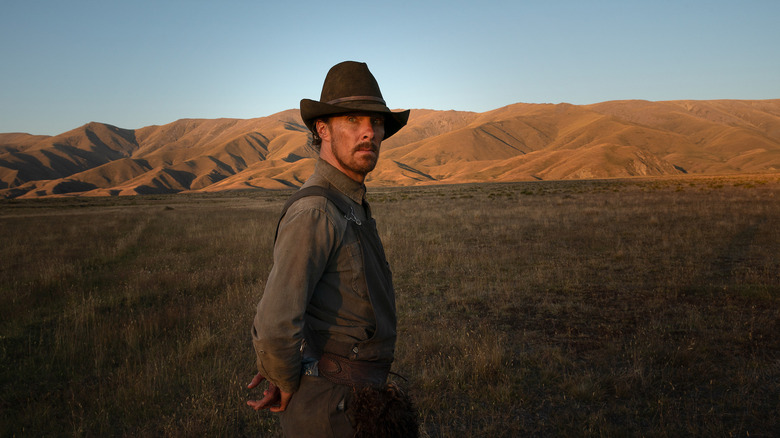 Kirsty Griffin/Netflix
"The Power of the Dog" follows deceptively charming rancher Phil Burbank, who's played to perfection by Benedict Cumberbatch. Yet he's not the only star as Kirsten Dunst plays Rose Gordon and Jesse Plemons also shares the screen as George Burbank. After Phil's brother, George, brings home a new wife, Rose, and her son, Peter (Kodi Smit-McPhee), Phil begins to torment the trio with perpetual cruelty, most obviously toward the distinctive Peter. Yet the tides eventually turn when Phil promises to be more compassionate –– and an unlikely friendship between Phil and Peter begins to blossom.
Brilliantly directing the film is Jane Campion ("The Piano"), who derives this story from the 1967 novel of the same name by Thomas Savage. "The Power of the Dog" is a powerful film that has marvelous performances from its ensemble cast, and the movie adds its own unique –- and can't-miss -– story to the well-worn Western genre.
The Hand of God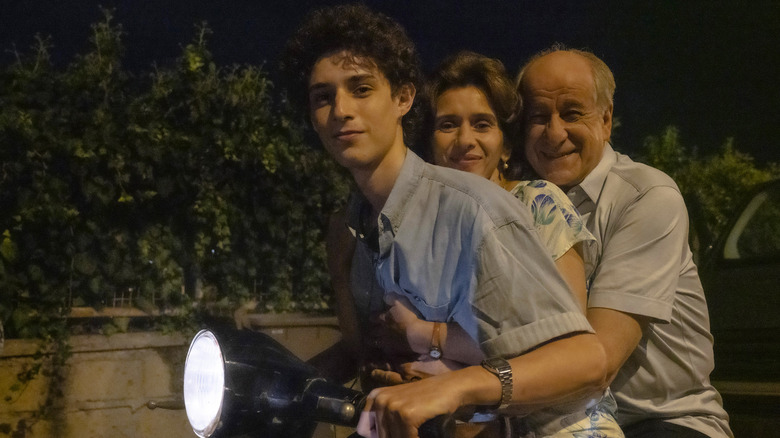 Gianni Fiorito/Netflix
"The Hand of God" is an Italian drama that follows the Schisa family as they encounter a horrible tragedy, and the son, Fabio (Filippo Scotti), is left to pick up the pieces and navigate his now-different life. Making it even more heartfelt, the film is an autobiographical drama that concocts its tale from director Paolo Sorrentino's time in Naples. The title, believe it or not, is a reference to all-time footballer Diego Maradona (a reference to his World Cup goal against England, where he used his hand and not his foot), who has a strong presence in the film.
"The Hand of God" is a beautifully crafted and must-see coming-of-age story. Whether you're a fan of Sorrentino's work, the legendary Maradona, or growing-up tales that feature memoir-like qualities, "The Hand of God" is the ideal watch. Under-the-radar film or not, "The Hand of God" is one of the best Netflix Originals of the year.